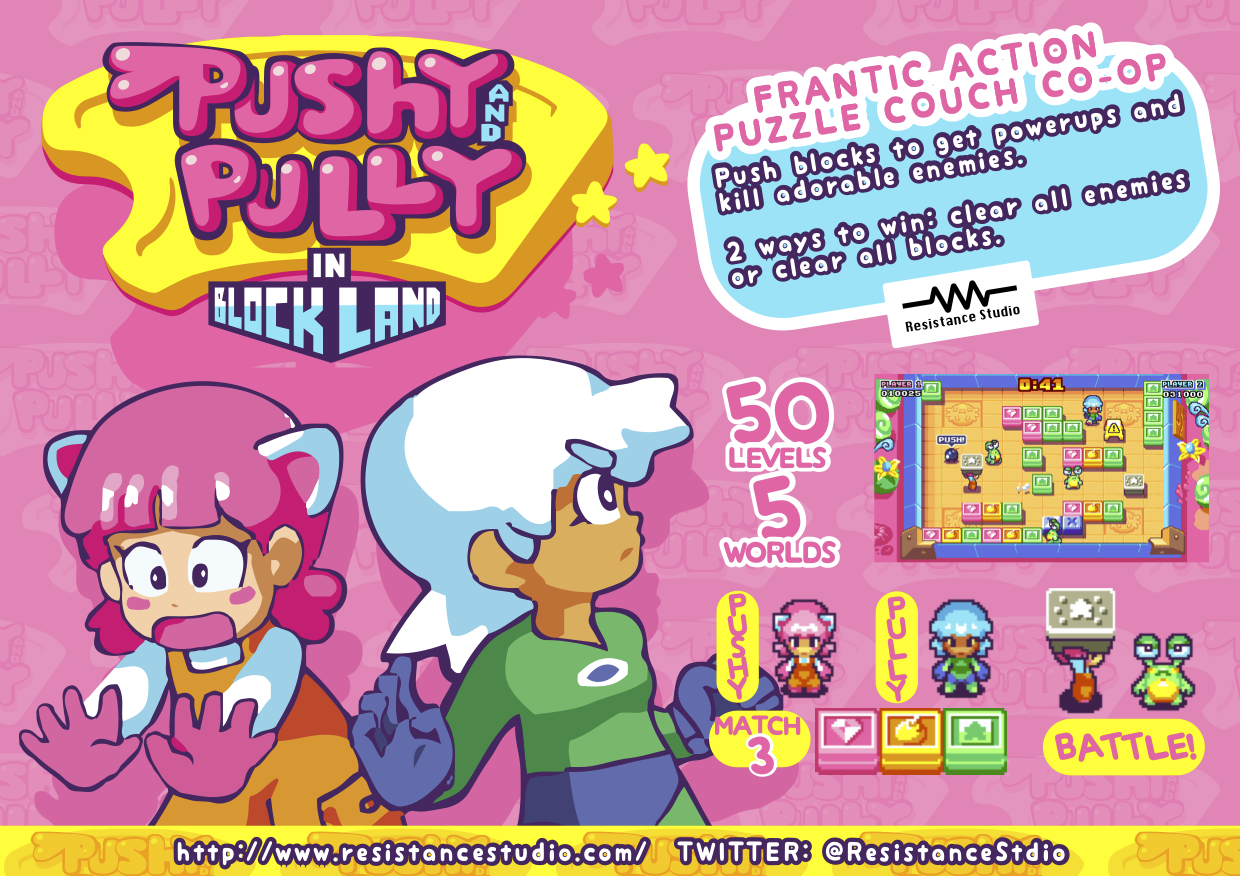 ---
Videos
Pushy and Pully in Blockland beta Gameplay YouTube
---
Images
Download all screenshots & photos as .zip
---
Logo & Icon
Download logo/icon assets as .zip
---
Monetization Permission
ResistanceStudio does allow the contents of this game to be published through video broadcasting services only with direct written permission from Pushy and Pully in Blockland. Check at the bottom of this page for contact information.
---
About ResistanceStudio
Boilerplate
Independent Game Studio based in Amsterdam. Our focus is fun arcade family games that are easy to play but hard to master, with visuals appealing to gamers of any age.
More information
More information on ResistanceStudio, our logo & relevant media are available here.
---
---
presskit() by Rami Ismail (Vlambeer) - also thanks to these fine folks