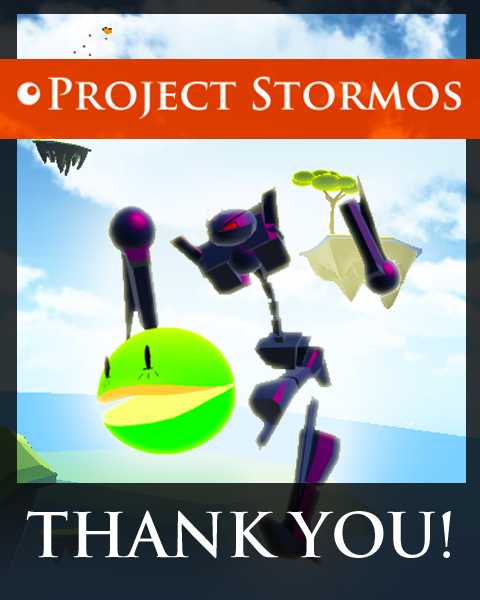 Project Stormos has gone over it's funding goal at Kickstarter.com! Thank you so much to everyone that has pledged and helped spread the word!
The Project Stormos Kickstarter was also recently curated by the International Game Developers Association. You can see Project Stormos on the IGDA Connect Page and the IGDA Kickstarter Page. Thank you to them as well for their support!
If you would like an early copy of the game, there is still a chance to get one on the Kickstarter page. Send me a message on Kickstarter and I'll get you a copy before the time is up. Thank you to all pledgers and supporters, this is a dream come true!