GAMEPLAY MECHANICS
The game have two core game mechanics, exploration and combat.
The exploration part is very important for us, because with this gameplay mechanics we can create situation that let you experience the pressure of a huge hostile world, where every humanity has gone. On top of the basic movements (like walking, sprinting, jumping) there is climbing and of course dying :P

The combat mechanics are more deep and complex. There are two different subset of moves:
Attack moves, you can smash the nasty monsters with combo attacks and abilities (see the previous news);

Defense moves, you can protect for some attacks, hiding behind your big sword or just do a quick evasive roll back/ fort.

LEVEL DESIGN - ATTENTION SPOILER ALERT
Project Seele has a non-linear game progression structure, so that you might go back on your path with new abilities to discover new section of the map. And for deliver the best experience for the player we literally design the level around the concept of the tower: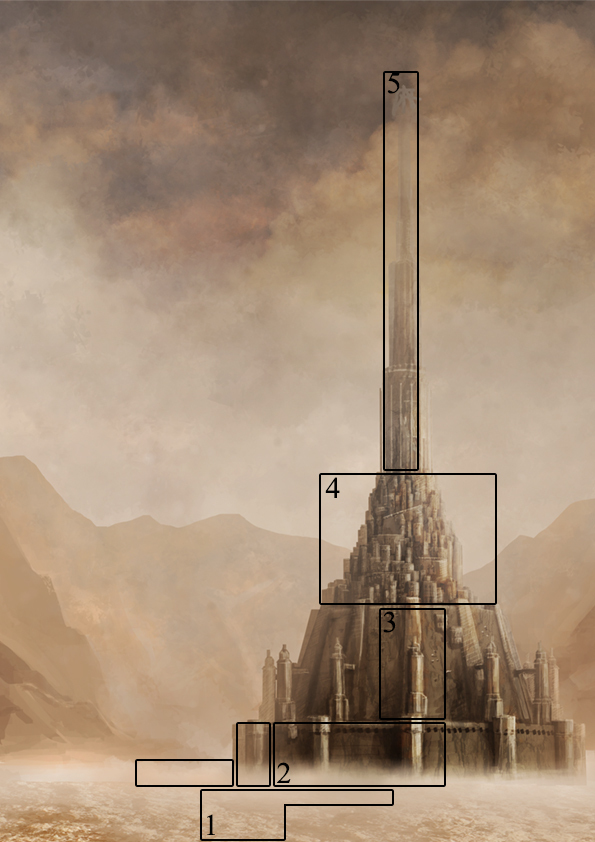 The game provide five Main boss Battle and one optional. Like you can see in the picture above there are five main zones.
Every Zone has a different environment/enemy's and obstacles. We design the different environment having in mind the progression climax that you will experience during your journey. Here below you can see some concept of the environment and the level progression that we are working on:

Caves, sewers and Prisons

The Big Walls, barracks and inner courts

Inside the castle, royal chambers and the Throne room

Gardens, cathedrals and towers

Heart of the tower, we will not comment right now on this part.