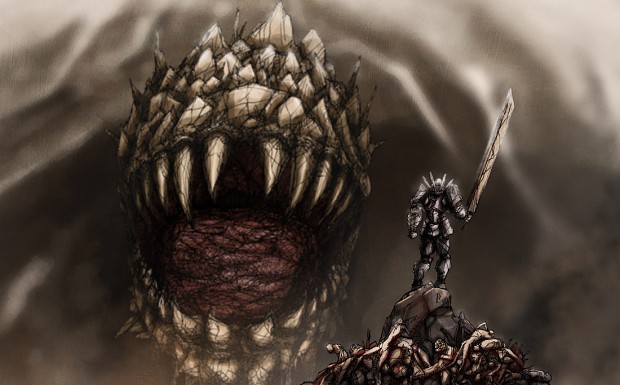 Finally now we know what you want, and without further hesitation we jump right in to the first hot Topic:
Abilities
As you know the metroidvania kind of game need amazing abilities for the player to overcome various obstacles. The entire Team discussed for long time if we want to go a more traditional way or trying something more "risky". I am sure you already know the answer.
No grappling hook for our soul knight, instead a more dreamlike set of abilities was design where time and space can be annihilated, life dry out and gravity controlled.
The abilities areinfuseddirectly into thesword, changing the color of the aurea.
Sword Abilities:
Gravity: The gravity sword helps the player to bring to the ground flying enemy that otherwise be impossible to hit.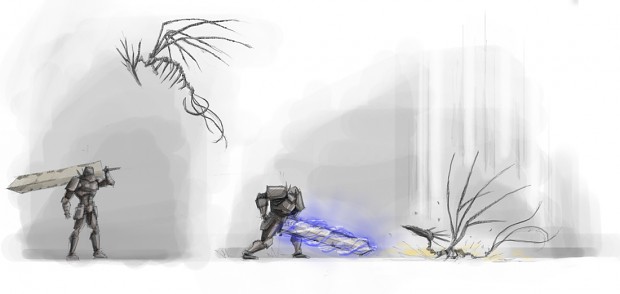 Time: this sword reEnable the time flow in certain elements and enemy.

Soul eater(poison): this sword feed itself with neutrals Souls, killing the host. For Example the way could be block by some fast growing plants, if the player try to cut the plants, they will always grow back really fast, without give the player a change to proceed. But with the soulEater the plants will be killed forever.

Brightness(light): The sword glows in the dark, and let the player proceed in to a completely dark zone.