Hi everyone!
We're proud to announce Project Onelife's the new name - Super Bit Dash. This is the name to type in the search bar of your Appstore or Android Market in late August early September.

How do you like the logo? (comment away please!)
We are going to try and keep a healthy stream of news and media for you all to check out from this day until launch. We are working on a gameplay video to be released soon so follow us on Twitter, Facebook or last but surely not least, IndieDB.
Before we say goodbye here's a screenshot for you to critique.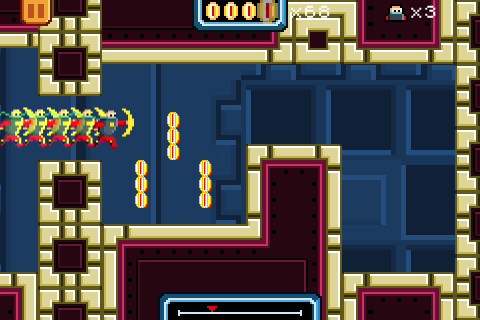 Can't wait for you all to see it in motion. Stay tuned!