Hello again fellow IndieDb'ians,
Sharing another feature-mechanic explanation clip from Project Downfall. This time it's the combo system and the basics around it.
It's pretty basic: String 2 kills quick enough succession to activate the combo meter. Racking up kill before the combo gauge runs out will continously multiply the score of additional kills. Mix it up a notch to gain style bonuses as well, be it a headshot, environmental kill, brutality kill, nutshot...the usual;)
This will be expanded further after the Early Access release with new fun ways of disposing of the bad guys.
And as a belated New Year greeting throwing in an artwork I recently made for the Game.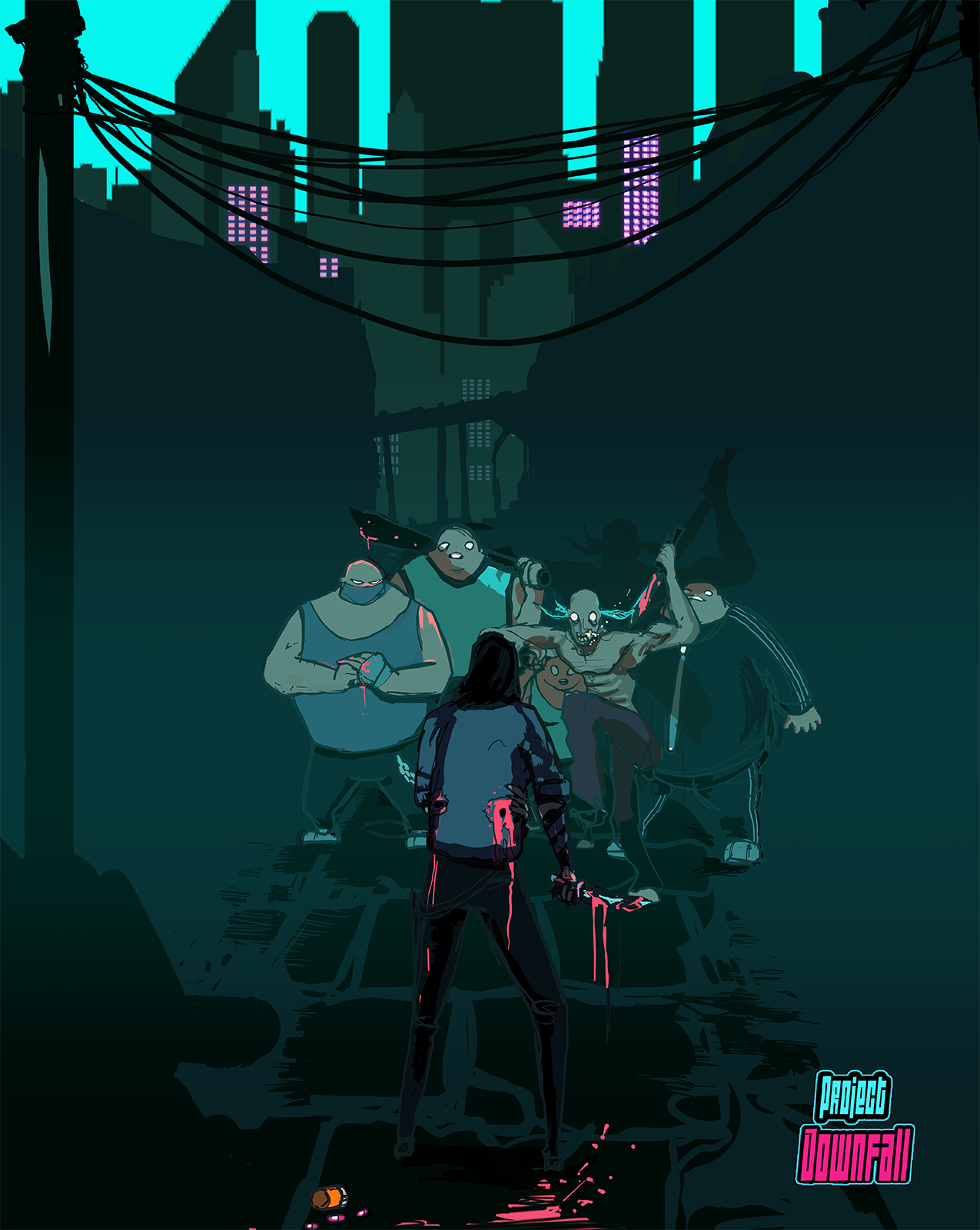 Thanks for tuning in!
Till the next one!