Portal Mortal - Version 0.6.1

Some changes in this build are:
Added new soundtrack: Punisher.
Added 2 aiming modes for gamepad: Normal and accurate. These can be selected from settings.
Fixed an issue with controls, if there was more than 1 gamepad connected at the same time.
Fixed an issue where player could shoot new portal inside previous one without destroying it.
Fixed an issue where changing from gamepad to keyboard and mouse wouldn't save correctly.
Fixed an issue where player could shoot portals through walls after changing a theme.
Fixed an issue where selecting a playlist for edit wouldn't close the dropdown.
Fixed an issue where players couldn't join to server, if it had password.
Fixed an issue where players weren't able to open main menu after joining to a server.
Fixed an issue which didn't correctly change the selected language on main menu.
Fonts will now scale with the resolution as well as some buttons.
Game will now automatically detect the right language for the player during first time setup and load right localization files based on that, if those files are found.
Improved screen lock with gamepad so that the cursor can't escape the view.
Improved gore.
Improved boss Pressurizer.
Improved gamepad controls as an overall.
Improved sound emitters.
Updated engine and game runs much smoother now.
Read "README!.txt" for more patch notes!
KNOWN ISSUES:
There's a chance that the main menu will be partially visible at the start of the game. Hitting ESC won't do anything and the menu appears to be open.


To fix this, the player must resize the game window juuuust a little bit.

There's a chance that the game will crash when resizing a window or changing zoom level. Just launch the game again and it should be all fine.
Screenshots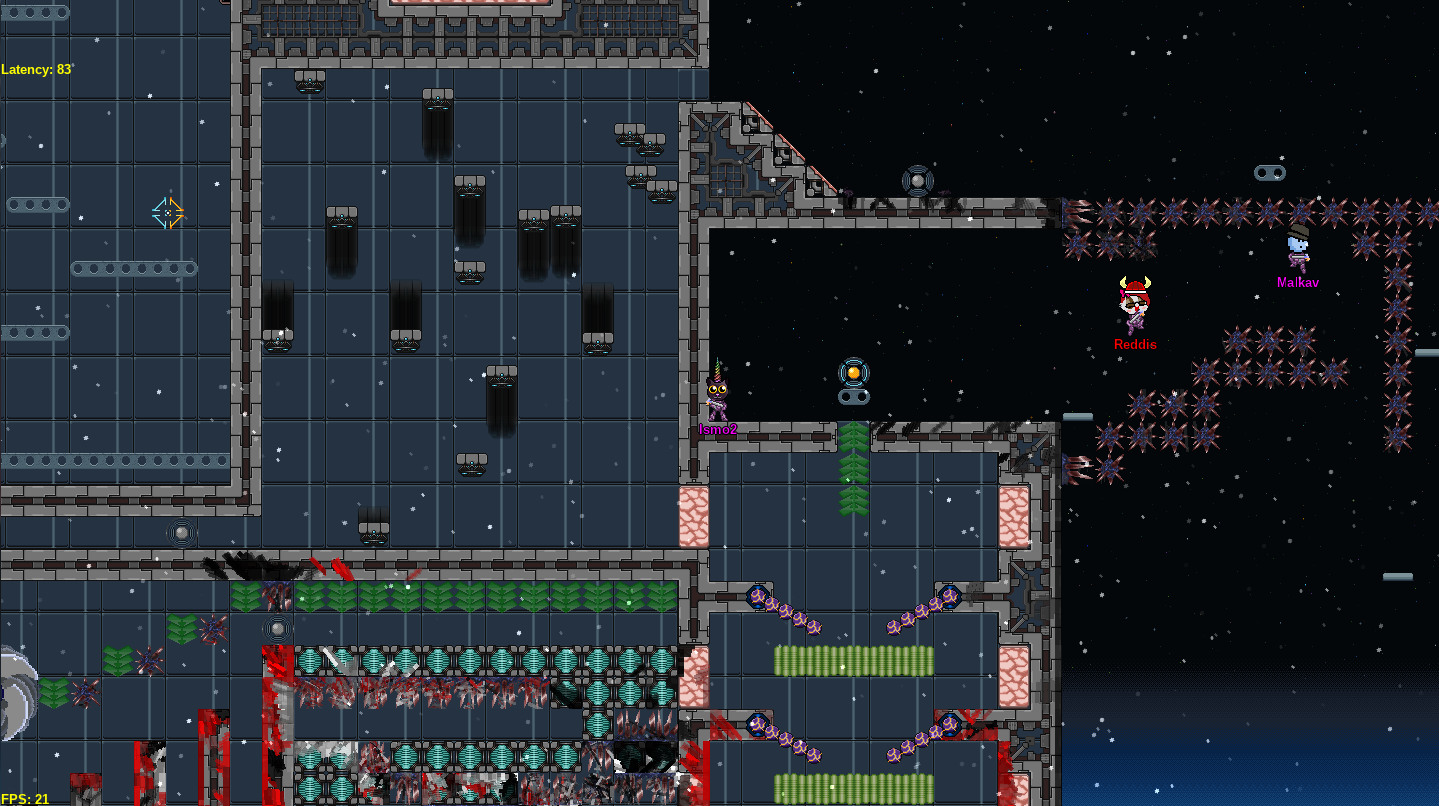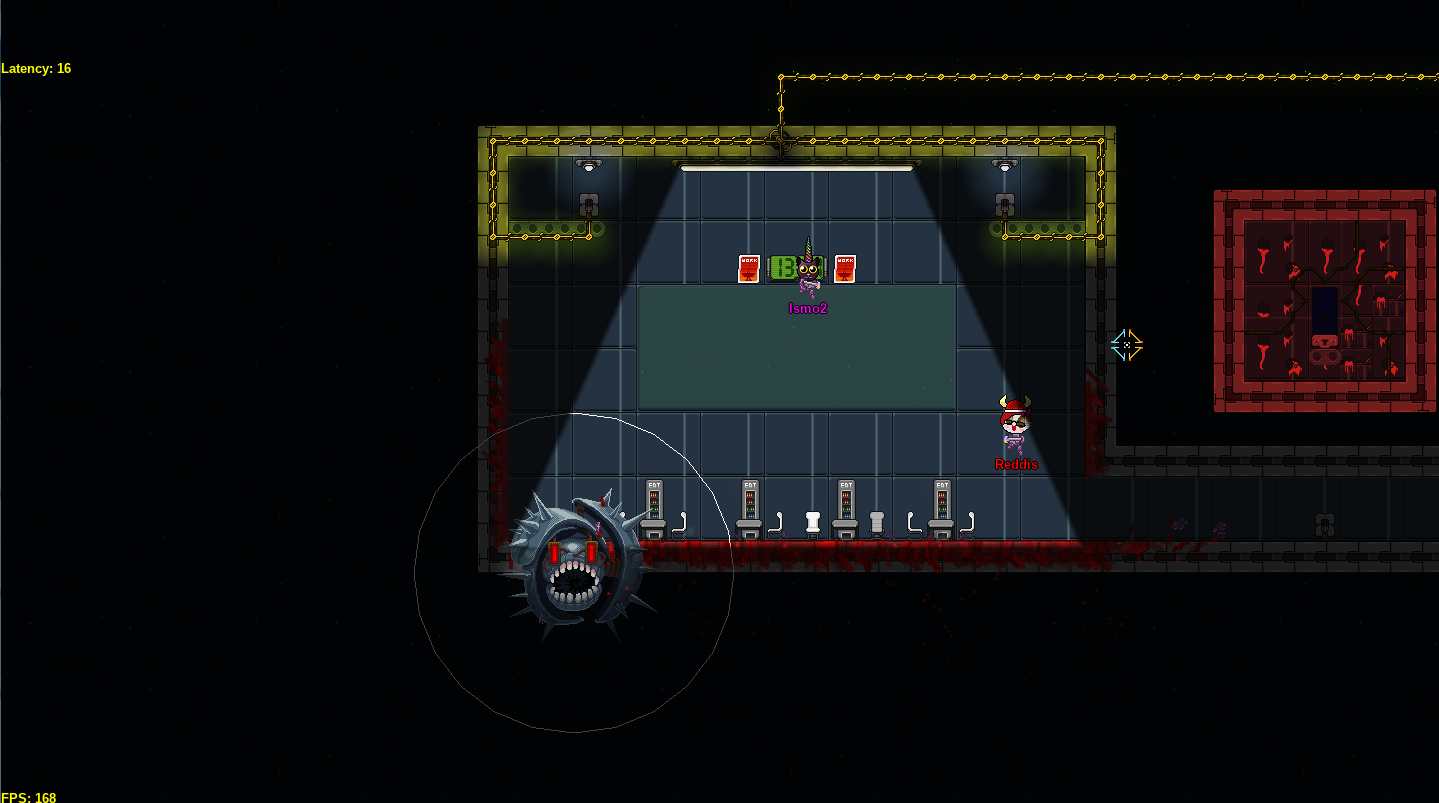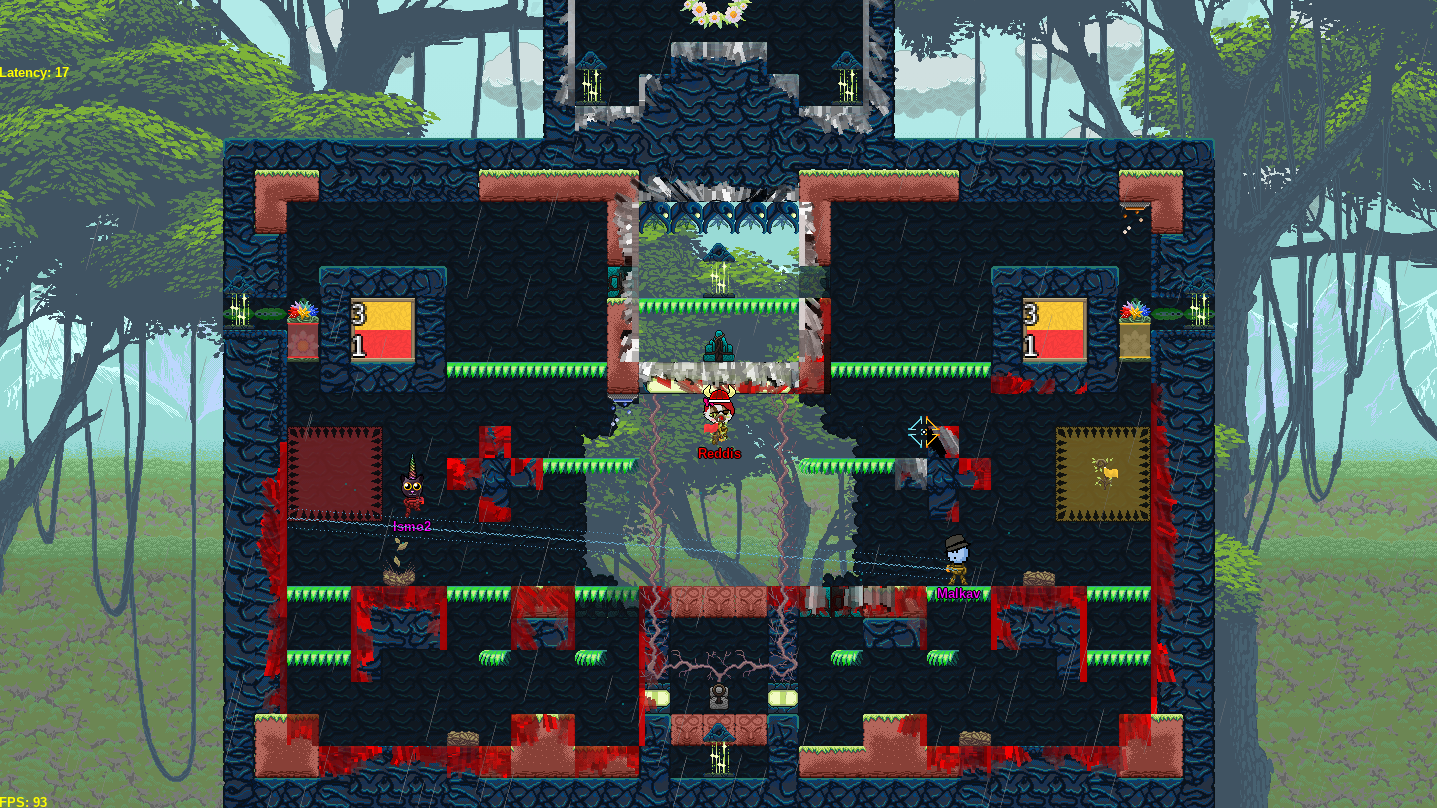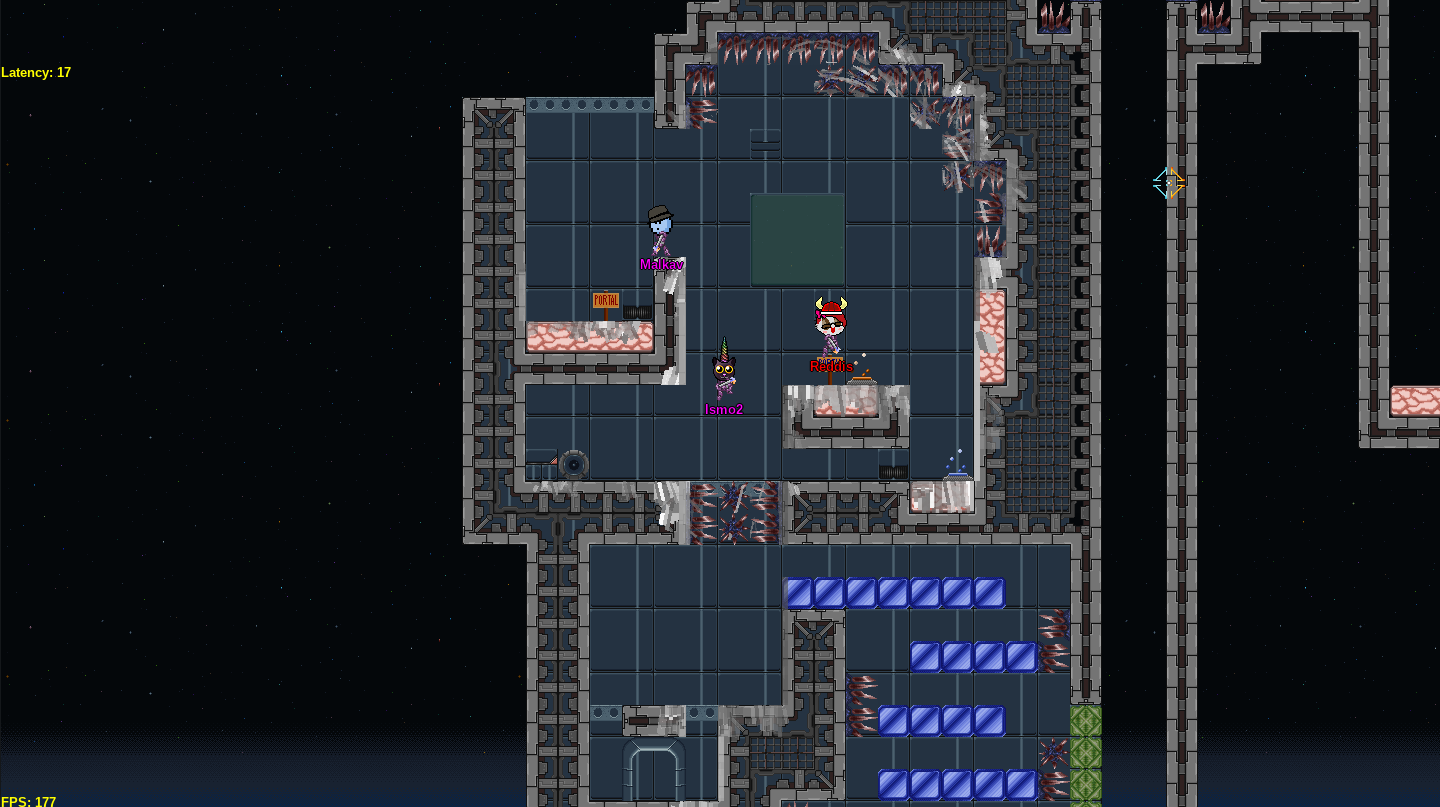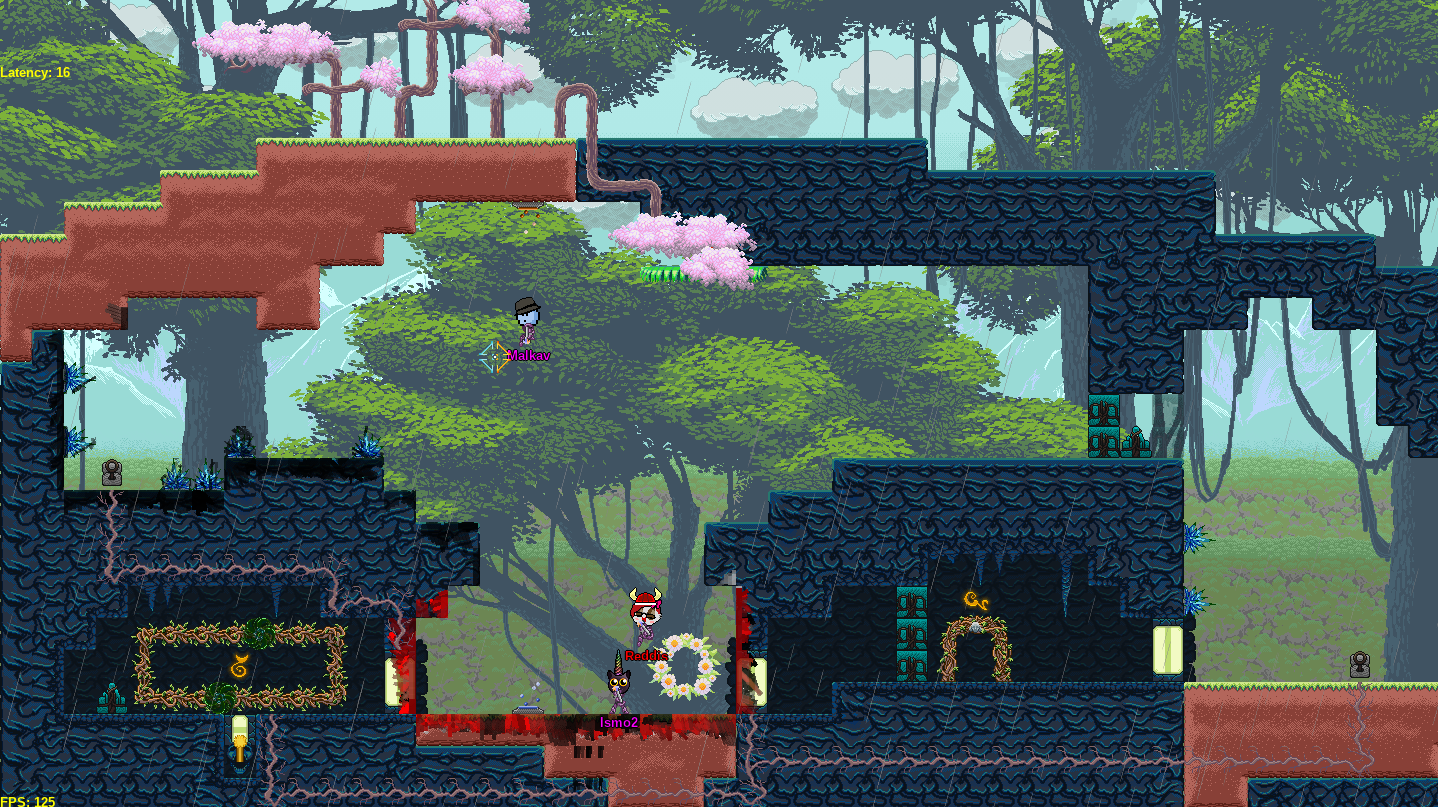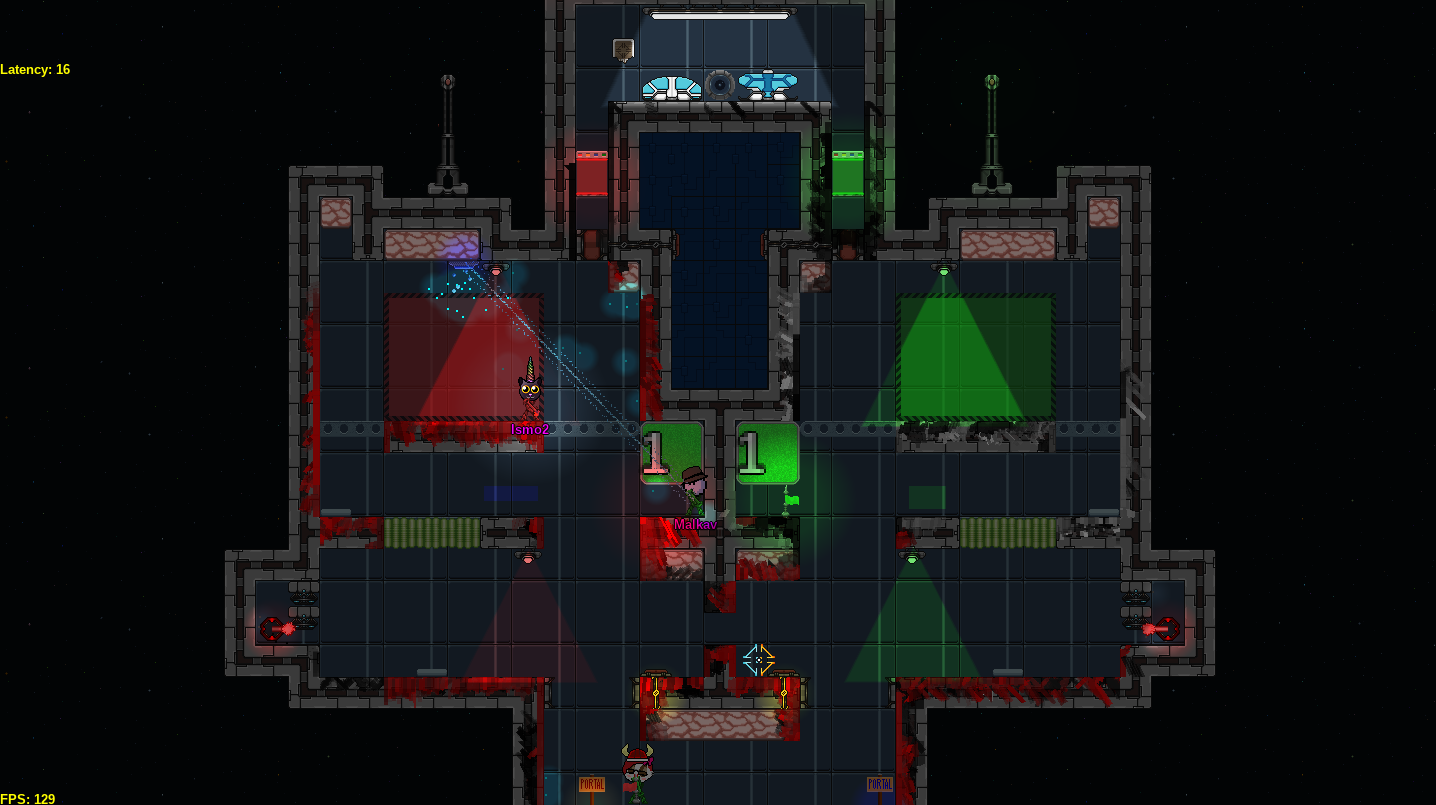 What's next?
As you may have read from the title, I'm still looking for a publisher! I need someone who could help me with advertisements and provides funding. Hit me with a message or contact through various social media links listed below, if interested!
Now that nearly all of the known issues have been handled, it's time to move onto gamepad and finally make it to support editor controls. After this step, there really shouldn't be anything major left (apart from few bosses). Then it should be just levels, story and art till the game is ready to be released for good. However, I'm not sure how long it's going to take. Having an dedicated pixel artist isn't cheap and the progress has been slow due to lack of proper monetization. Yet, there has been some progress and the game crawls towards the finish line.
Next patch, hopefully before end of the year!
Reddit: Reddit.com
Website: Portalmortal.net
Twitter: Twitter.com
Discord: Discordapp.com