Portal Mortal - Version 0.5.1

Some changes in this build are:
Added more hard coded strings from code into language files.
Added part of a new theme: Nature.
Added gamepad support to main menu.
Added some music to Nature-theme.
Fixed a bug where player couldn't stay on top of the elevator if it was on top of any other non-solid instance.
Fixed a collision bug when shooting portals.
Fixed an issue with "Restart"-menu button.
Fixed an annoyance, where color blocks would mark level as edited when their state changed.
Fixed an issue where kicking player would cause the game to crash.
Fixed issue with level saving, where it would sometimes just overdrive same file over and over again.
Improved collision detection of elevators.
Improved portal physics.
Improved side menu.
Included menu sounds.
Hopefully fixed "Out of Memory"-error.
Reduced player's running speed from 12 to 8.
Changed volume levels from linear to exponential.
Read "README!.txt" for more patch notes!
KNOWN ISSUES:
First one to provide me 100% reliable steps to recreate situation, where mouse cursor disappears during the edit mode, I'll buy them a little gift!

What needs to happen: Mouse doesn't show any block nor tile, new block or tile can't be selected, nothing can be placed and menu won't open.
Screenshots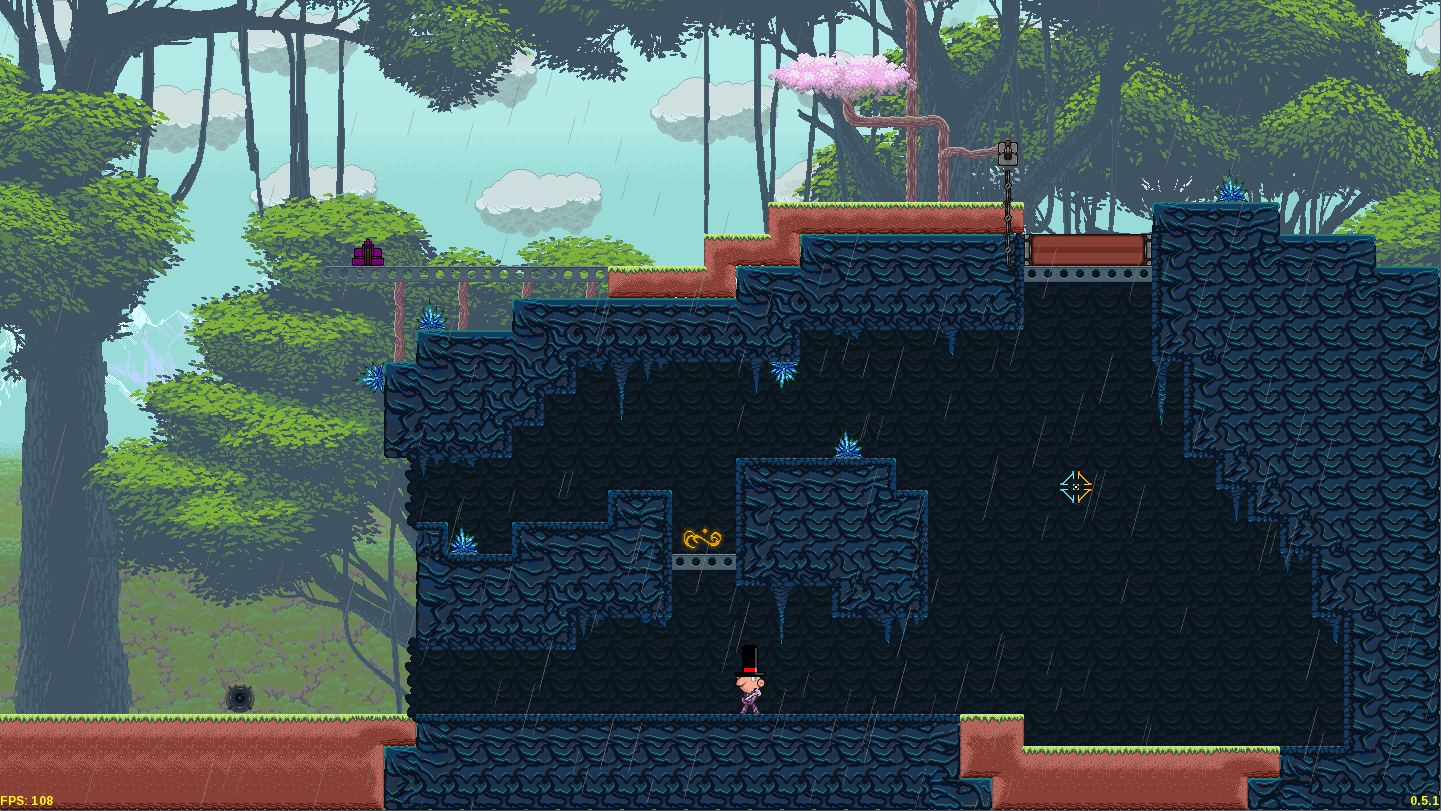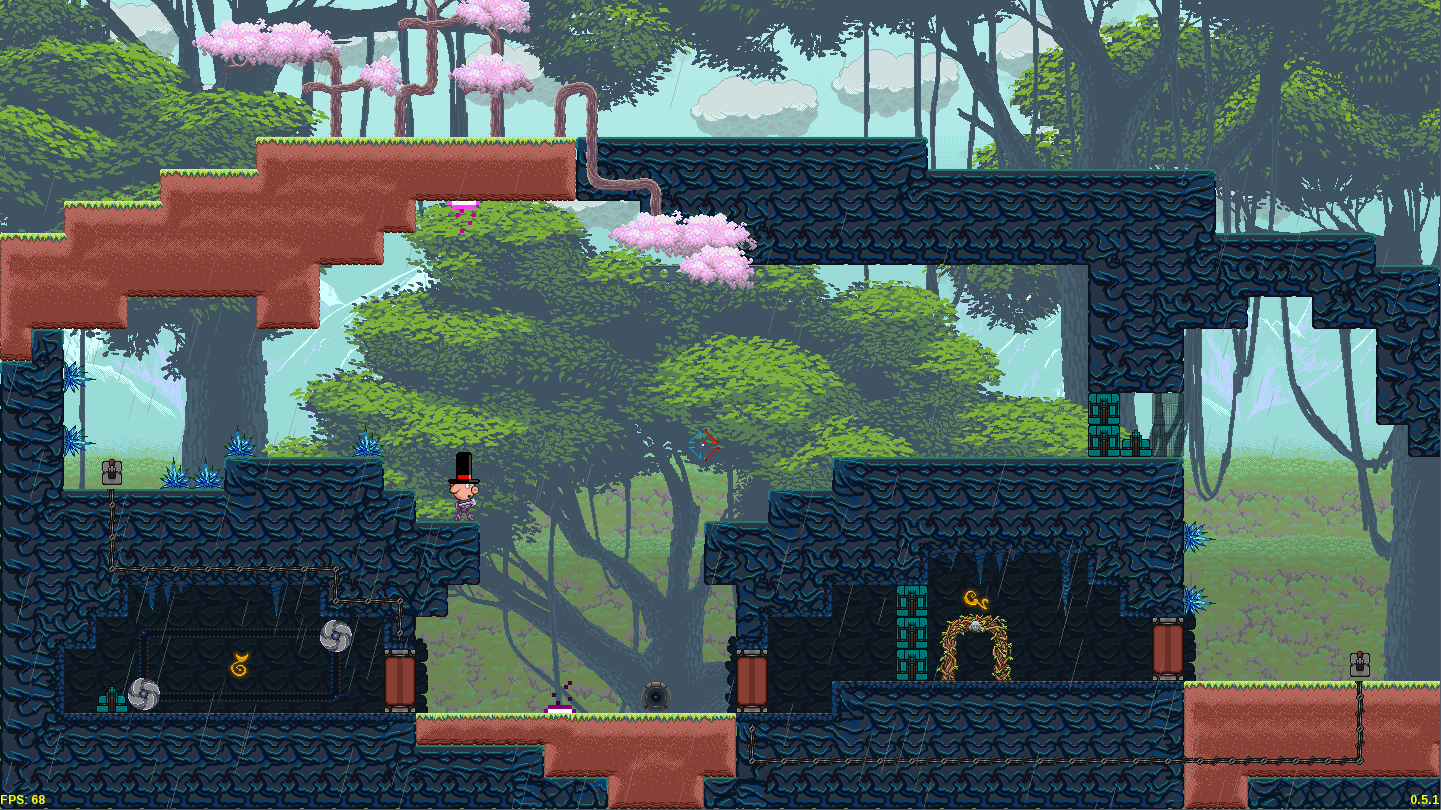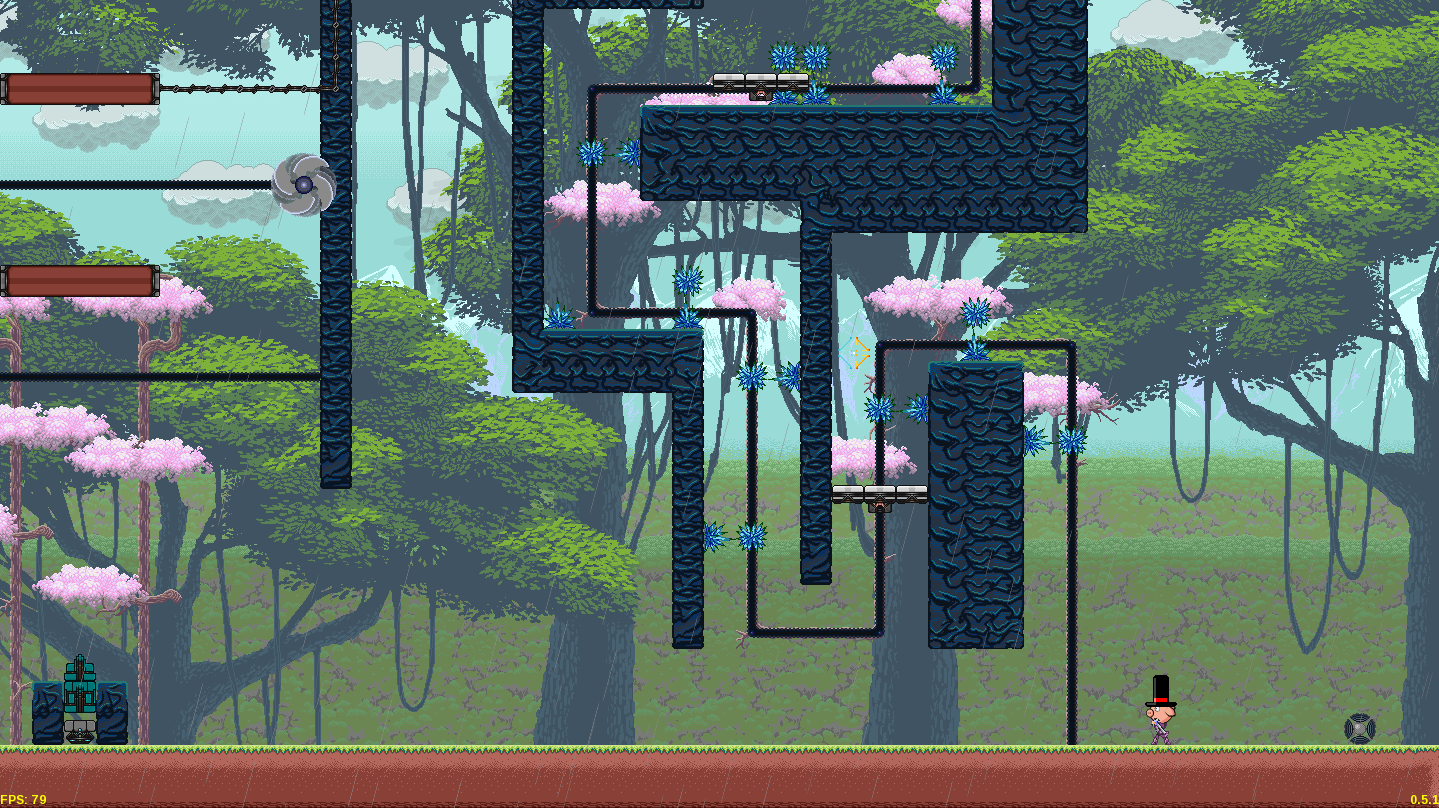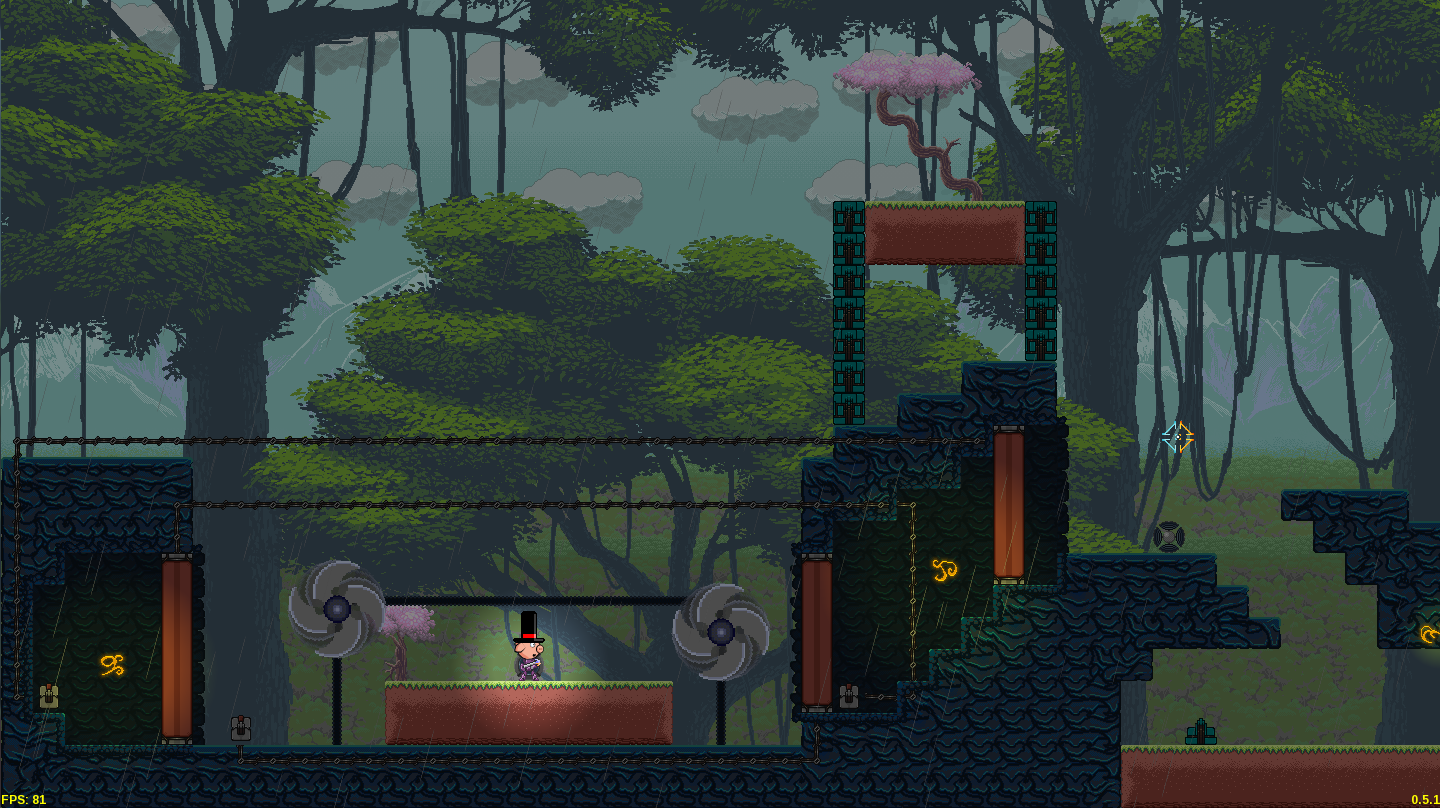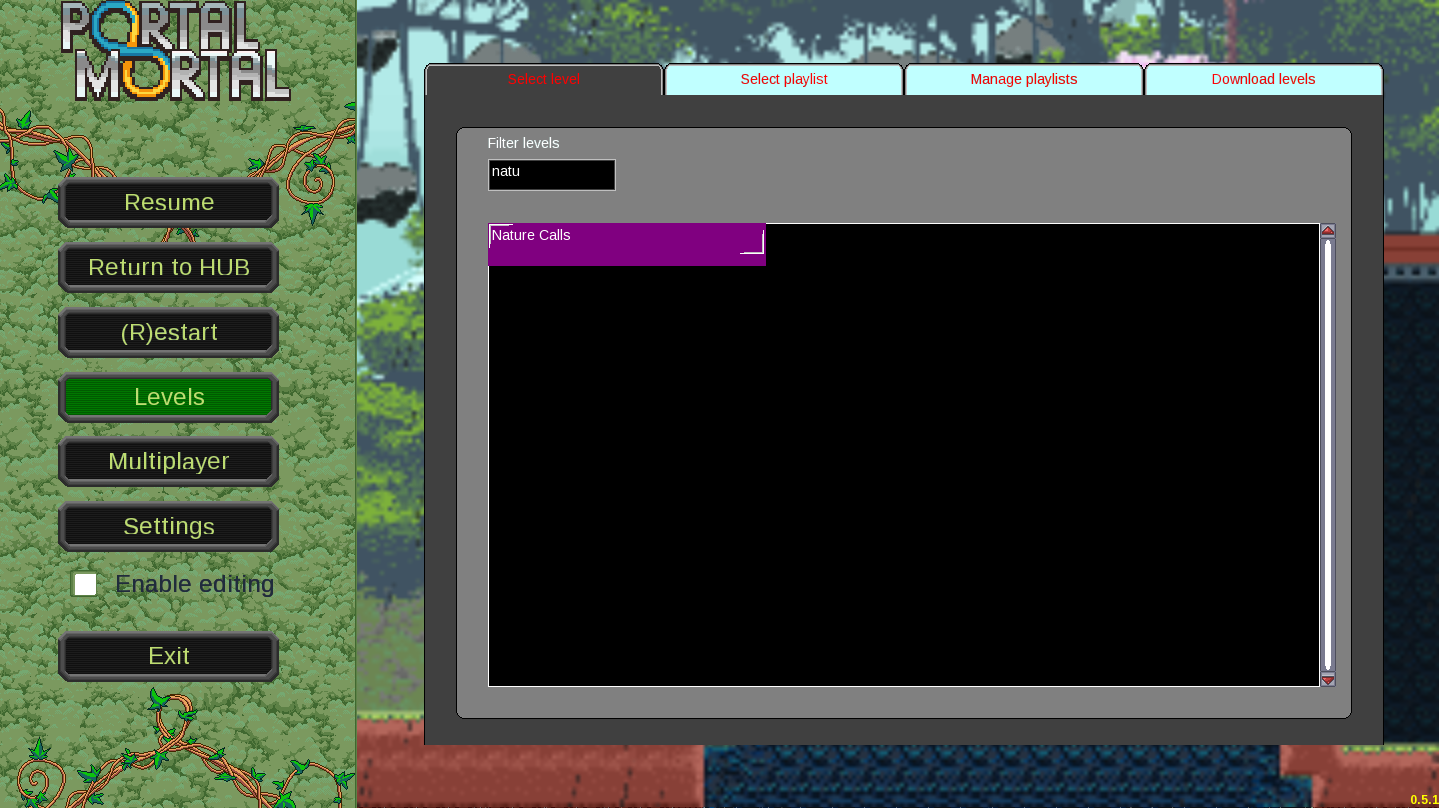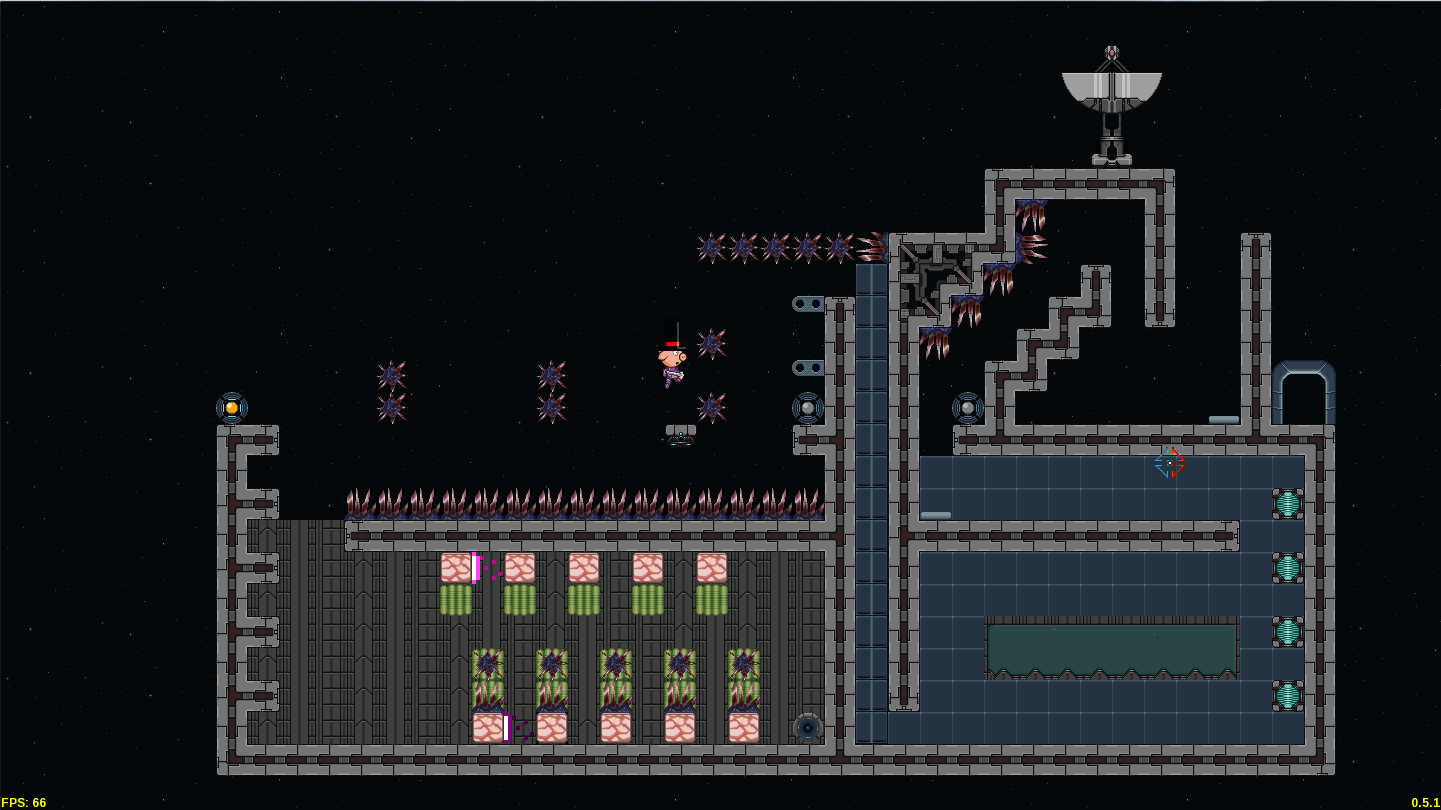 What's next?
Nature-theme is building up nicely! I really like how it's turning out sprite by sprite and can't wait to receive more! Pixel artist has done great job so far and I hope that she'll stick with this project till the end.
I've already drawn few lines while planning the next version and it's mostly the same: More improvements and adding final touches to gamepad support. I've also planned to slightly improve level downloading; When you upload a level, server will generate a small string which you can share with others players and with that exact string they can download your level with ease! Currently there's no rush with the said system as there's less than 40 custom levels, from which at least half being broken or just re-uploaded from core levels.
Starting from the beginning of next year, I'll launch small advertising campaign in few websites. After it has ran week or few, I'll try to get in contact with possible game publishers. If publisher, or someone knowing promising contacts, happens to read this message, feel free to contact me!
Reddit: Reddit.com
Website: Portalmortal.net
Twitter: Twitter.com