Portal Mortal - Version 0.5.0

Some changes in this build are:
Added "show help" option for togglable trigger.
Added volume slider for taunts.
Fixed an issue with zoom blocks not wanting to let screen lock go.
Fixed an issue where completing tutorial wouldn't open first locked gate at HUB area.
Fixed an issue with semi-solids when gravity was turned upside down.
Fixed issue where current weather would continue playing on background even if the level was cleared.
Improved cursor graphics.
Highly reduced the resource consumption of grid draws.
Players can now change their color during multiplayer.
Portal funneling will no longer show motion blur, if that is enabled.
Reworked the whole menu system.
Read "README!.txt" for more patch notes!
KNOWN ISSUES:
Race timer will be same for everyone on a same computer (local co-op).
Tooltips aren't working
"Out of memory"-error may appear when quitting the game.
English translation is currently only working version as everything else is quite badly outdated.
Video: How To Use Level Editor.
Screenshots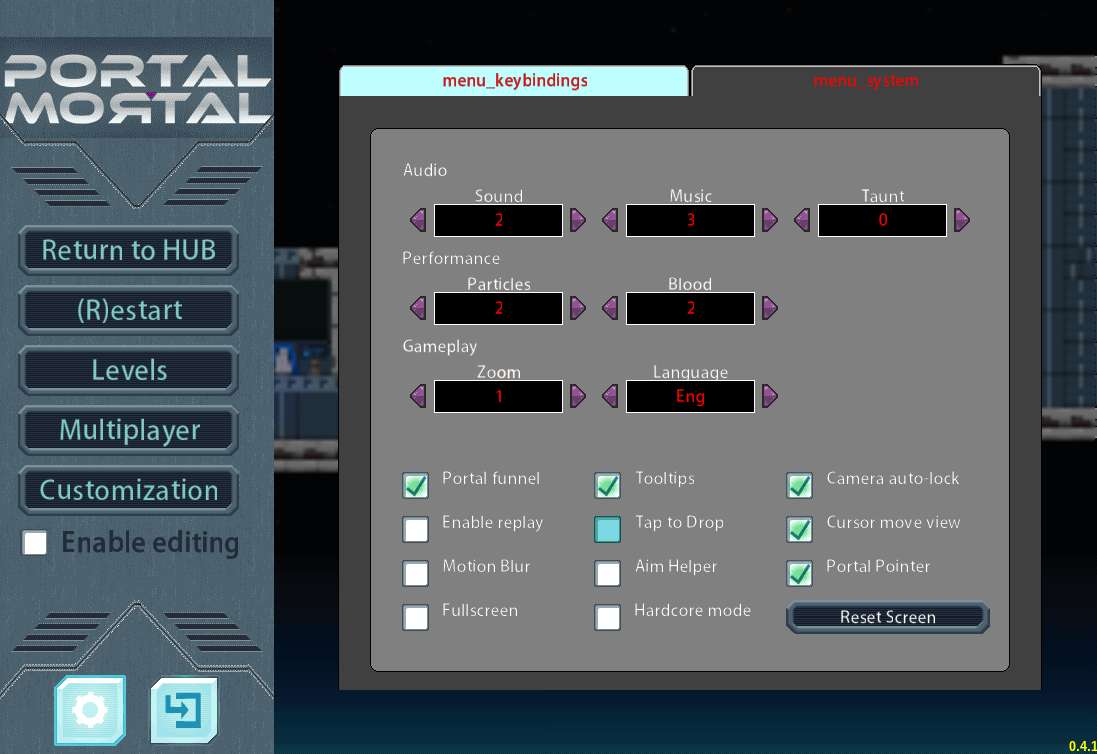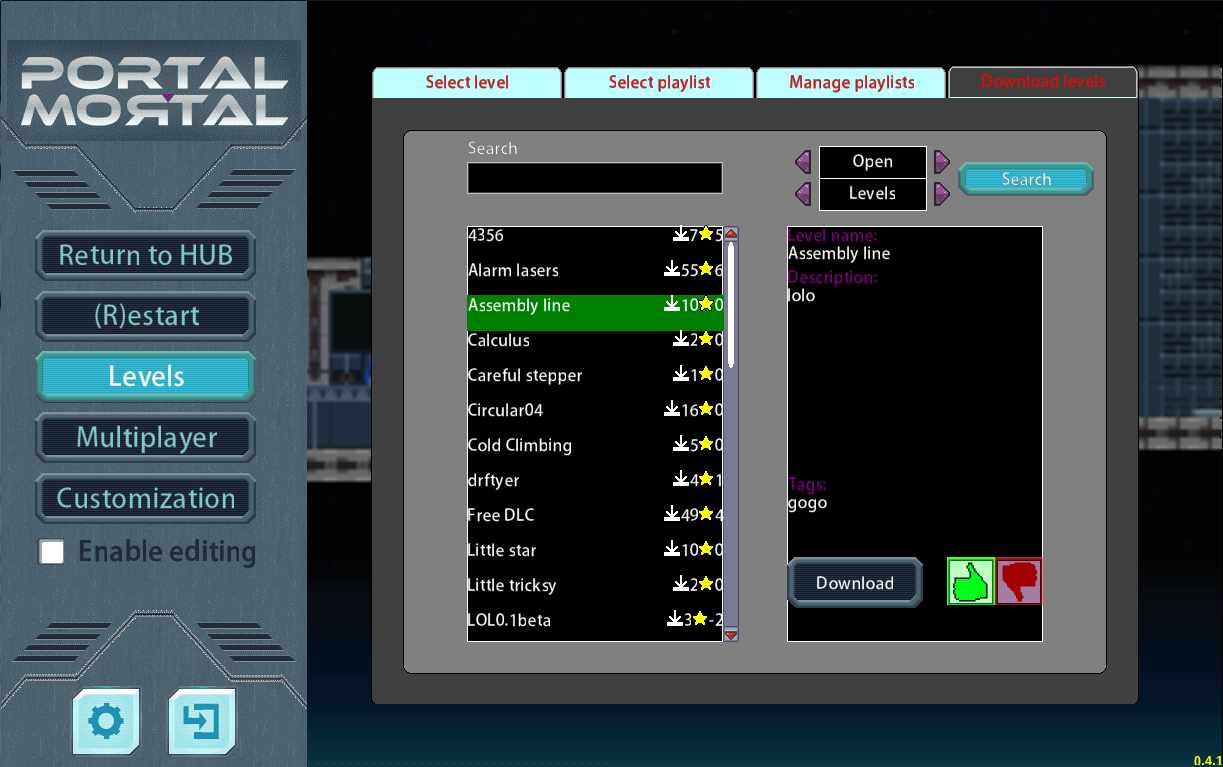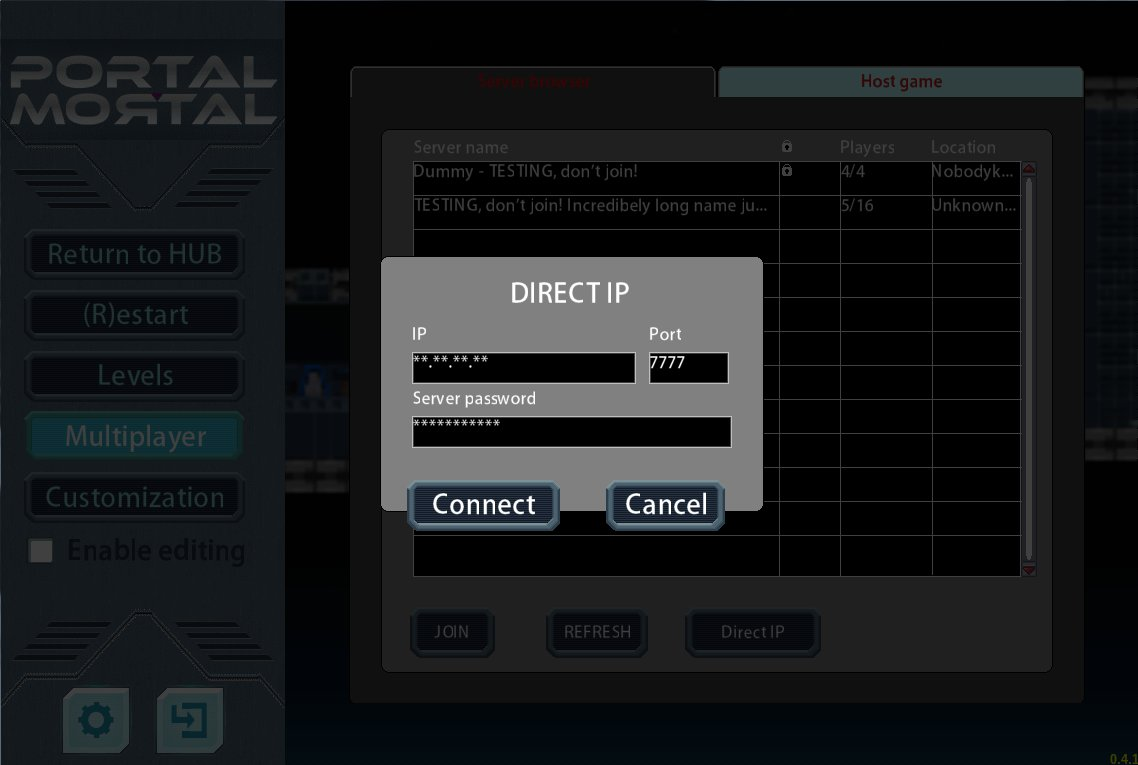 What's next?
Next, I shall continue tweaking and fine tuning menu system as feedback (hopefully) starts to come in. I have plenty of notes in my ToDo-list, so this should keep me busy for the next few months, again.
On a positive side, I've finally managed to acquire (yet another) pixel artist! She has shown promising sprites already and I can't wait to see more of them! I hope I don't have to look a new one any time soon now....
While making this build took about 8 months to complete, I'm quite positive that the next one will be ready in much faster rate and most likely will see the light before end of the year. Currently there's no Mac and Linux versions available, but they'll follow with next version.
Reddit: Reddit.com
Website: Portalmortal.net
Twitter: Twitter.com