After many corrections we finally finished Diglett, it took a bit of work to integrate him because we needed to leave him with a perfect look.
Diglett's Current Attacks:
- Scratch
- Growl
- MudSlap
- Dig
At first we had problems to make the effects according to the style of the game, but in the end we had a very satisfactory result. Below is the trail effect that follows Diglett's move.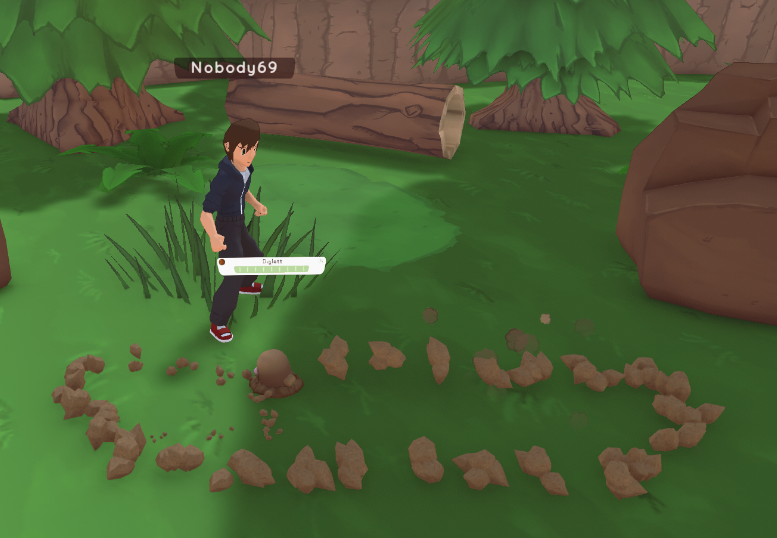 In the next update we will add a new map and if everything happens well, a new pokemon. I would like to thank the people who went into the discord and helped in the development.
If you want to help or follow the development more closely, here is the discord: