Hey guys, I will try make updates like these to show you what I am working on.

Plataforma ULTRA dev update #1
I have been making a bunch of changes in the past few days, with the most important being key binding and the implementation of help boxes.
Key binding it's exactly what it sounds, and I had to re-structure a part of the main code to accept keyboard rebinding. I have yet to implement a joystick key binder, but it will come soon!. Basically you choose a letter A-Z, arrow keys or space and you can jump/walk/whatever with that key. There's a few exceptions: the letters P, F and I. P it's used to pause the game, so it would be awkward to jump with that letter as well!

In the same vein, F shows/hides FPS and I shows/hides extra information about the level.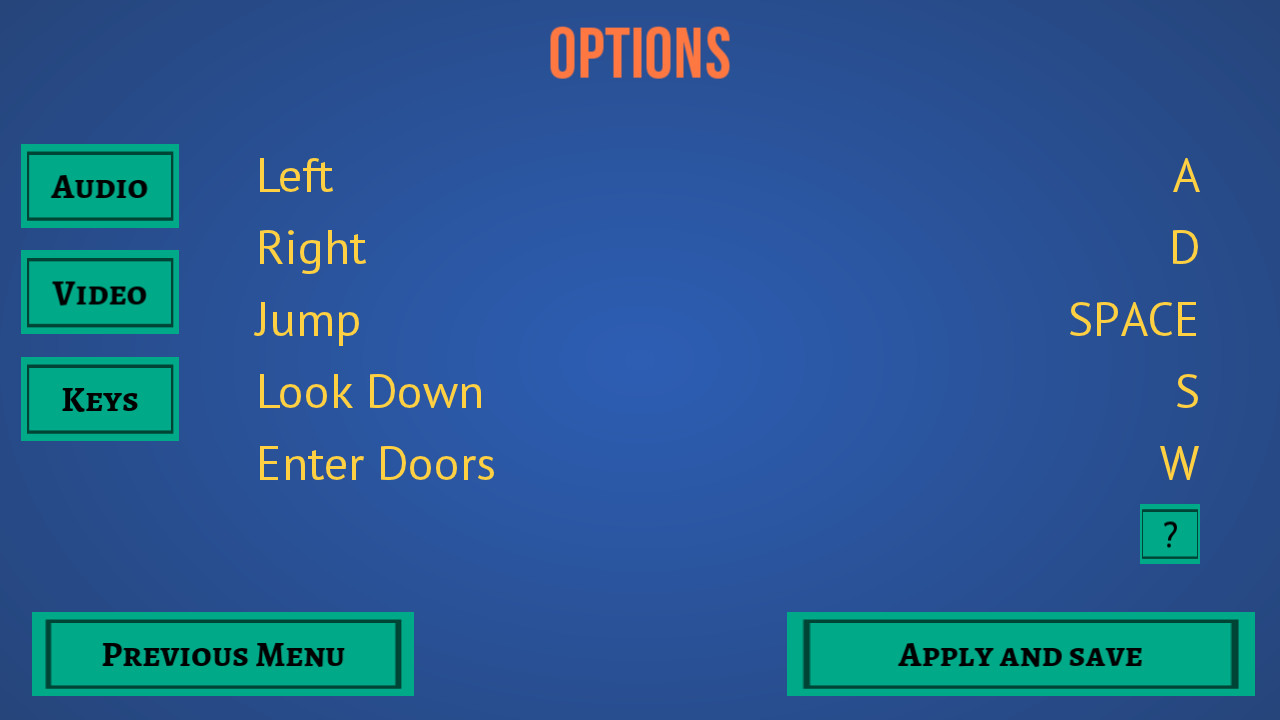 Now you can jump with J, and move with G and H if you like
Help boxes was that kind of idea that came to me in the shower. I wanted players to have some kind of access to a certain part of the help menu without making them search for it manually. Then it hit me: why don't open up a box that tells you the important part? And so help boxes came to existence.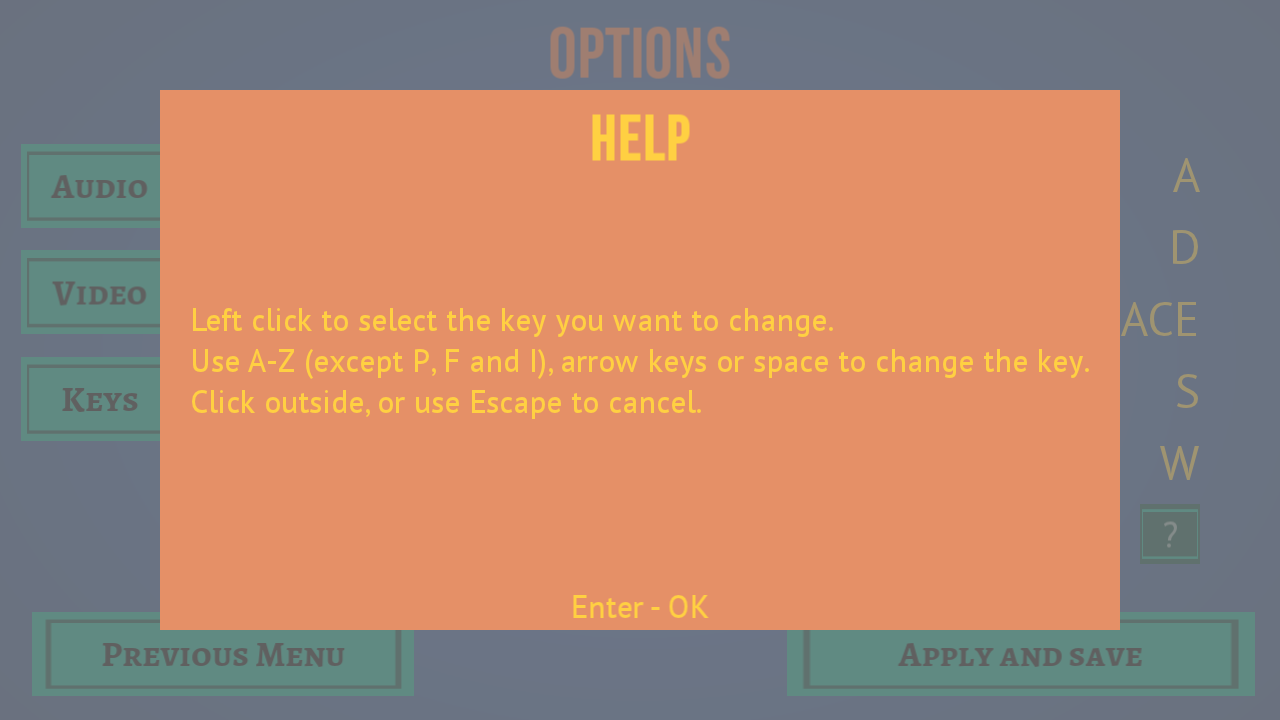 The help box will look better at relase, promise!
Hope you liked this small development update. See you next time!
---
For more information you can check out our social network:
We will upload the devlogs right here in indieDB, as well as the tigsource forums.