Hey everyone, since the release of Planet Explorers Alpha v0.1, we've been getting some great feedback from many players. We're very thankful for all the helpful comments and encouragements. Now, we're ready to release Av0.2. The file is available in the download section.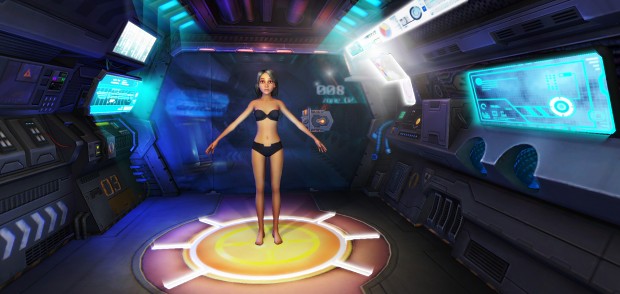 Below is the change list for Av0.2:
- remade the character customization area with fully working character customization (except for hair and face types)
- added in the male character with 4 changes of costume
- added in a few more cave systems and a small island full of gold
- added in a world map (press m or press the small guidance map)
- added in fire bears, needlenoses, and flathead sharks
- added in collision for trees, trees will give different amount of wood depending on size
- added in lots of sound effects
- optimized saving so it saved everything and allowed players to save and load, including the turrets
- added in hp regeneration when health is low
- added in tool tips everywhere- added in a key to close all windows (esc)
- fixed lots of bugs from Av0.1
- offline mode
- cannons now can be placed in 4 directions, click the right mouse key to rotate when putting them down. Arrow turrets can shoot 360 degrees while the other cannons cannot
Some of the things originally slated for v0.2 got pushed back to v0.3, not because of lack of progress, more due to the probable inclusion of terrain LOD in v0.3, which will have significant impact on several aspects of the game.
Let me expand on Av0.3 for a bit. First, it'll be a while before it comes out (the earliest we're aiming for is August 24th). We're hoping to include a lot of very cool things in this build, including but not limited to 1.3km view distance, new AI system, parts of the creation system, coop online multiplayer, ragdoll, entire redo of the adventure map, water physics (swimming), forest area, new NPCs, new story missions, new items, and new enemies.
So, please try out Av0.2, give us feedback here on the forums or over at Pathea.net, and look forward to Av0.3! Thanks all!