Hello e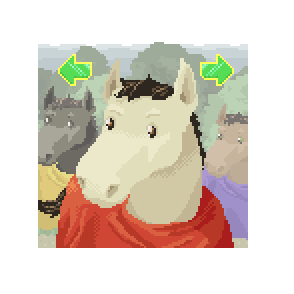 verybody!
We'll start today's chronicle with a good/bad news combination:
Our duty is to inform you about our first EPIC FAIL, which has been motivated by our EPIC IMPROVEMENT of the game. Contradictory? Let us explain more:
We proudly announced that problems with saved games wouldn't happen again. We're glad we said so using soft words, cause now we have to swallow them one after the other... Nom, nom nom!!!
So, here's the thing:
The game has gone through a radical change of the scripts in order to be improved in terms of efficiency and prepare further updates, which is good.
This renewal, unfortunately, doesn't allow us to let you continue saved games from previous updates as we said at first, which is bad.We hope the improvements are worth enough to compensate it!



The first HD patch is soon going to be out as promised. It will be available at the beginning of next week, so you can find out by yourselves.
You can watch a few screenshots on our desura gallery.
You will also be able to choose your own horse, and discover how bad the five bad guys became, muahahahaha!
Good luck, heroes!
At last, we are happy to announce we've started a fundraising on 8-bitfunding.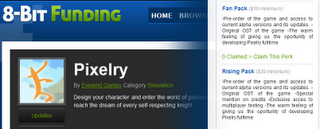 Your support is allowing us to bring the game to a stage of development which is further than we could afford at the beginning, so, thank you very much.
That's all for now!
Thankyou guys, see you around!