Today we bring you a few sketches we make for the next updates we are going to incorporate to the game after the fight system gets done - Pretty soon actually -
We were also talking about "which idea or feature will be the ONE that will make Pixelry the most interesting chivalry game"... and after a few nights of debate at last we have the answer - or that's what we believe -
But for now you'll have to wait MUAHAHAHAHAHA!
Ok, now with the quick update:
First you can see here the concept art for a few
mini games
we'll add to different rooms.

1 -
For this one the player will have to change his shield and weapon in a series of moves to get the best score. It will be added on a new room called "The Academy" which will have a lot of stuff to do, but for now it will be available on the Barn or Tavern.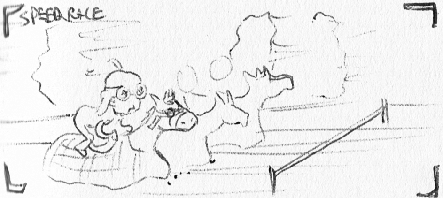 2 -
In the Speed race you will face other runners like a traditional race.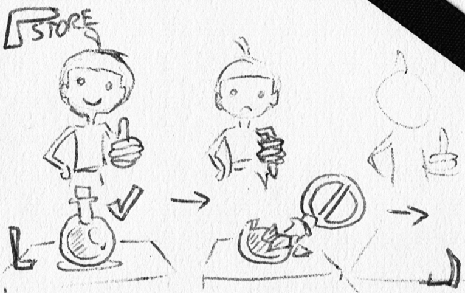 3 -
In the Item shop you'll have to check the quality of a list of items at high speed to win prices in gold.
More on the way obviously!
Also we start to think about the calendar, wich will be something like this: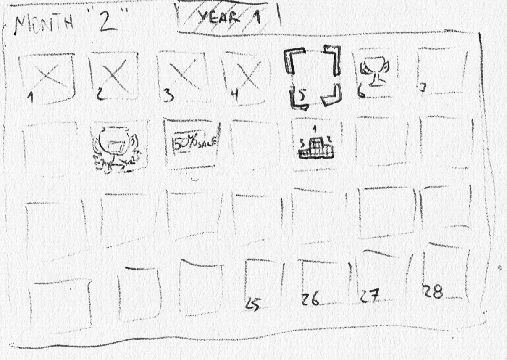 Every action will use time of the day - Each one may use a different amount - and after the time of the day has been used you'll have to rest in what will be the "Maison" - or house - (You'll be able to upgrade the house in a similar way as you upgrade the knight right now)
Every day will have a different special event, for instance the championships will be distributed on the calender from now, or special minigames like the mentioned Speed Race.
Lot to be done! Stay tuned for the updates!
As always, you can follow us too on our Web/Blog - where we talk about all our projects and, time to time, about the game developing world itself, our Facebook page, and Twitter Please stay tuned and, Join the Pixelry!