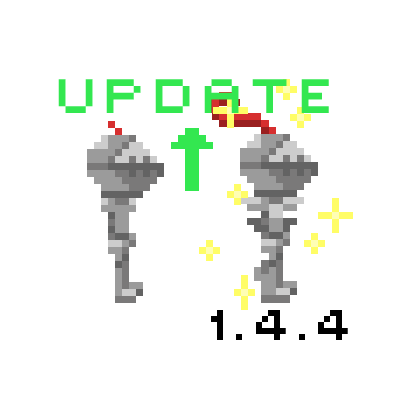 People of Pixelville!
After these days of hard and exciting work, we're happy to finally introduce you
the first
PIXELRY "HD" PATCH
!
(It should be uploaded by now)
CHANGELOG 1.4.4
-Shop minigame description in Spanish
is
fixed.
-
C
olours of the horse
are
now editable
-Corrections on the descriptions of the places
are done.
-You can
now
press M or N
to
change the music or sound options in-game.
-The game remember
s
the screen resolution (fullscreen
/Windowed
).
-New fonts
have been
added.
-The gold sprite changes
depend
ing
on your
gold
amount
.
-Many codes
have been
rewrited to be more efficient.
-The information of your character is now on the room
"
Home
"
.
-Heraldry designer
has been
added.
-Shields work different
ly
now
, the current system is explained in the "Forge" room tutorial.
-New
l
ife system for the game
has been implemented.
-Colour correction for enemy lifebar colour
is done.
-
New: T
he op
p
onents change randomly the speed of their horses.
-Item
s
menu works better now.
-
We count with a b
etter rate for auras
now.
-Many other no
n
reported changes.
Please, feel free to report any new bug you find in your way. We'd be very grateful for it, and so would the community be when we get to fix them!

You can contact us either on this site or via e-mail, writing to evelend.info @ gmail.com.
Remember we've started a fundraising on
8-bitfunding
* to give this game a shot.
There are interesting gifts for the donors who give a hand to our pixelvillian friends from the future :D Check them out!
Thank you guys for your feedback, help and support.