Today I managed to get the first boss of Pixel Raiders into the game, called "That Guy". A charming alien invader that hates farmers and enjoys nothing more than attacking them, and stealing their donkeys. Currently, he is the star of all the Pixel Raider banners I've been posting all over the internet, like the one below.

"That Guy" has three types of attacks. The one I've managed to get into the game so far is his laser attack. This is one of his most devastating attacks as it inflicts a massive amount of damage at the players location. It also has two stages but I'll show them at a later date.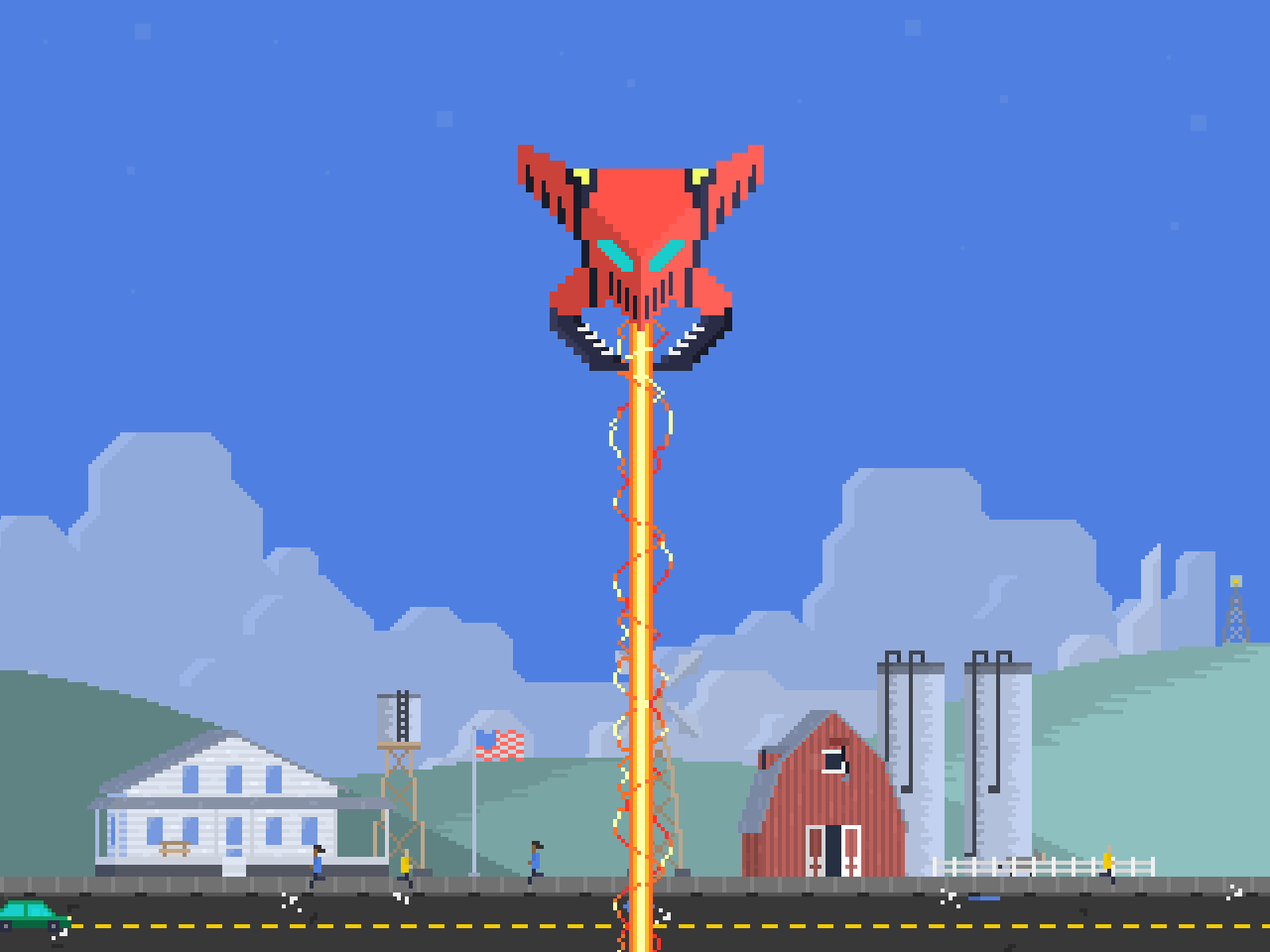 I'm off tomorrow but on Thursday I hope to have his basic and rocket attacks in the game, and causing mayhem for the player. Starting on Friday, I hope to be tweaking That Guy and have him ready for a his first video appearance.
If you have any comments or feedback, please get in touch. You can also follow Pixel Raiders development on our:
Website: pixelsword.net
Twitter: @PixelSword1
Facebook: /PixelSword