After nearly nine months - the date when the first commercial PITMAN for iOS devices came out - we decided to port our cute little rogue-like to PC, in order to see if style and concept would also work on the desktop. PITMAN features RPG elements (train your character to be e.g. a strong warrior or a powerful mage), turnbased and randombased gameplay and a neat boardgame atmosphere with collectible items and extensible dungeons.
So now you can buy PITMAN on IndieCity, moderately priced at $2.99 (or €2.49, or £1.99), and hopefully soon enough on other platforms, like Desura or LittleIndie.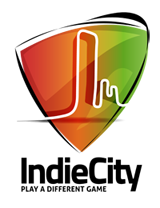 There also is a free demo on Kongregate, which lets you experience the whole first dungeon (out of eight)!
Right now we tinker with other projects, but if the feedback is positive, we will definitely try to create a sequel to PITMAN with refined gameplay, better graphics and more features. So please let us know if there are any things the game is missing or should do much better. :-).