Hello there, great people!
We want to inform that we are now live on Steam Greenlight. So, if you have a Steam account don't forget to vote for us! And spread the word to your Steam Friends. The faster we are approved, the sooner we can publish.
Now, we are going to introduce the man that Bonnie Tyler was thinking about when she sang "Holding Out For A Hero":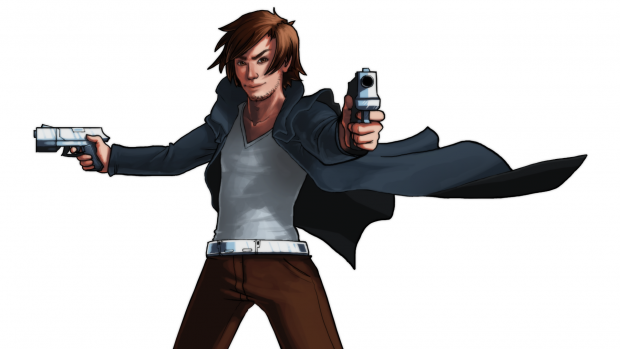 Name: Shinji Daisuke
Race: Cyber-human
Bio: Born to non-enhanced human parents on the terraformed Mars 17 colony, Daisuke was an ordinary child. As a teenager he worked in one of the planet's first farms. There he developed his strength along with a taste for challenges. When the Perseus Sector Council expanded it's military efforts in the region, Daisuke enlisted. He started as a trooper but was soon promoted to carrier pilot because of his skills and discipline. The young Daisuke saw the birth of the cybernetic human enhancement program, the Alter-Human Project predecessor.
During his military career, he made some cyber-enhancements to his body—replaced one eye for a biocomputer with HUD, implanted a skin-temperature controller, among others. After being injured in the fierce Four-Planet War, Daisuke was discharged. He felt betrayed for he knew there was still much fight left in him. He took commissions as a commercial space pilot in dangerous zones but the action was not enough. Eventually he grew tired of the job. Convinced civilian life didn't suit him, veteran Daisuke joined Task-Force Perseus 230, searching for an opportunity to prove his honor and bring justice to the sector.