Hey Guys! Today we decided to reveal a brand new character for Patriots. While we're going to keep her specifics and personality disclosed right now. We decided to go ahead and introduce you to her. Meet, Liz Freeman.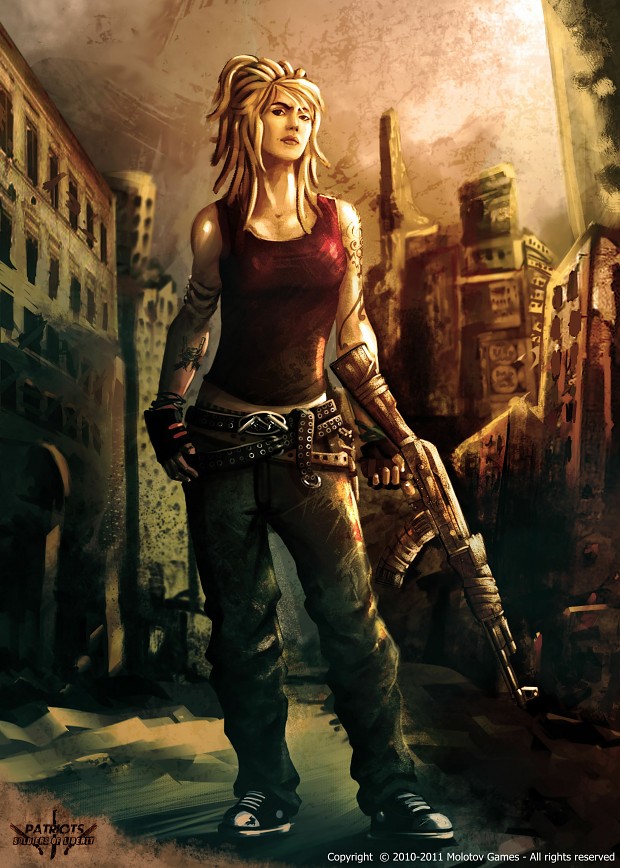 Concept Art by Jesus De Leon
Another thing you should know. We're going to be silent for a little while after this. We're in crunch time right now and we really need to focus on getting very important game assets started and finished. Do not fret! When we come back, we will make it worth your while! Please stick with us and continue to tell your friends.
We appreciate everyone's feedback and patience! Feel free to comment and let us know your opinions, thoughts and ideas and we'll try to respond as quickly as possible. As always, make sure to Like us on Facebook.com for more, faster up-to-date news.
-Molotov Team