Parkasaurus Collaboration
Hi Dino friends! Well, we're two weeks in since Parkasaurus and everything is going great!
Thanks to ALL the early supporters of the game – being an early supporter is a vote of confidence for our vision and really motivates the two of us. Extra thanks to all of you who have made a Steam review (Very Positive) for Parkasaurus or told your friends about us. TY!
This is just the beginning. The last two weeks have kept us very busy fixing bugs, adding some fun features like First Player mode, and sneaking in a few more languages. Now we are chatting with all of you on our Discord channel, forums and Twitter, and receiving great feedback.
This is the time to get in early with the game and help us choose the direction of Parkasaurus.
Update:
Press coverage!
FP(S) mode
Community Feedback
Delete Tool
Press coverage!
The press coverage has been really solid for Parkasaurus and I just wanted to high-lite a few exceptional pieces:
Rock, Paper, Shotgun
PCGamer
FP(S) mode
This was a feature we never had time to finish – and we were not entirely sure of the demand for it. Needless to say, this was our first mini update feature and we think it went over pretty well.
Community Feedback
So far the most exciting part of releasing Parkasaurus is seeing the cool ideas and positive reception from the community. We are receiving a lot of good ideas that we're trying to implement in the game – you're all awesome. Here are just a few of the submitted park pictures to our Discord channel.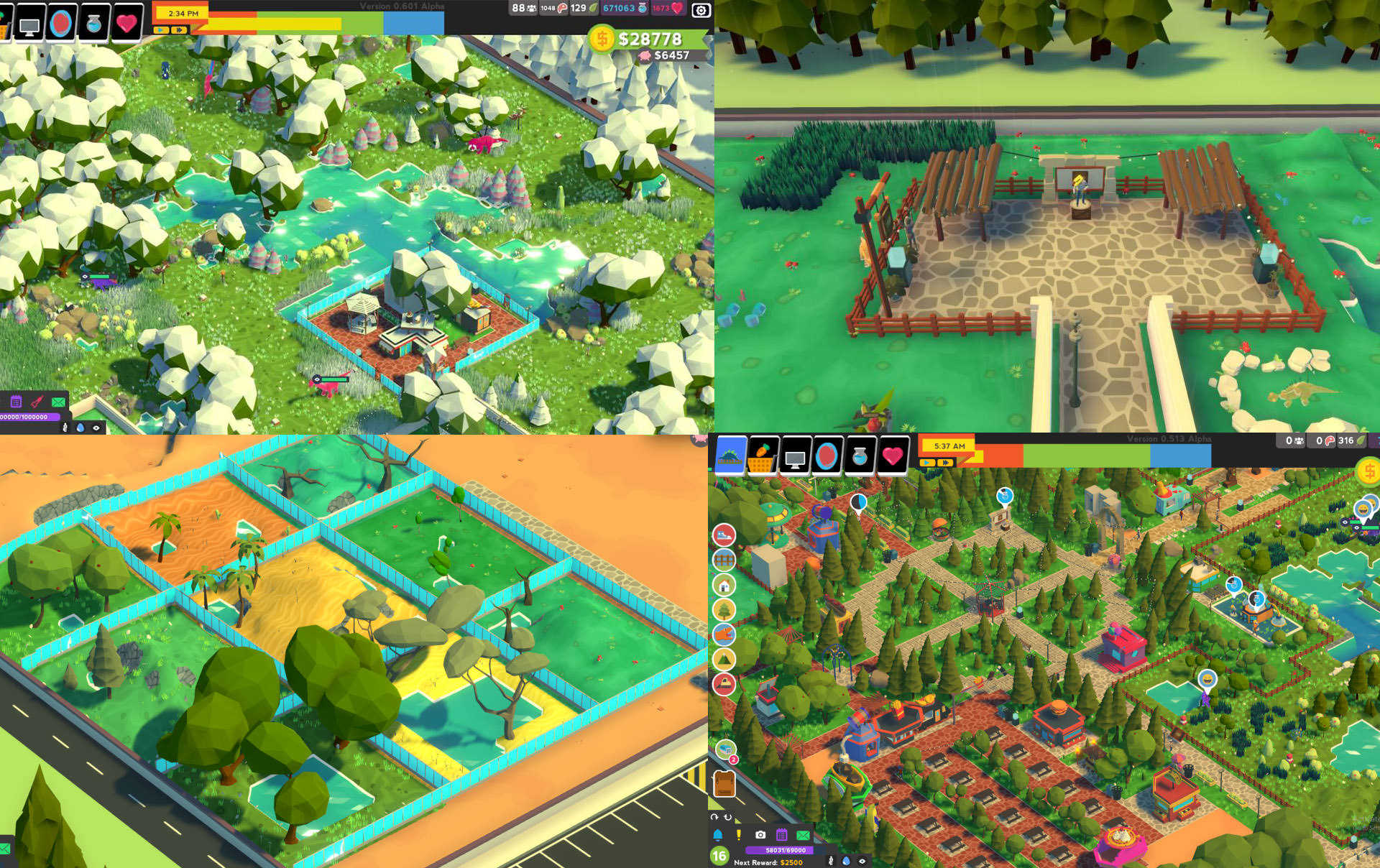 Delete Tool
An example of community feedback put into action was the request for a better deletion tool when it comes to vegetation. We had initially included the delete tool to include all items in the game – then mistakenly deleted a $10000 Banana Stand. Not cool. Ok, yes, money is … fairly easy to get at the moment, but that is changing. In the meantime – uber delete tool: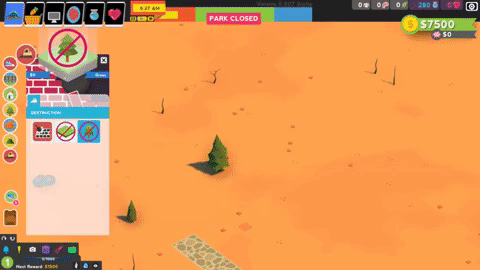 Parkasaurus has arrived
The two of us are trying our hardest to get the Parkasaurus word out to the interwebz, and we see all of you helping out! Make a Steam review! Tell your friend! Being a Parkasaurus Advocate is such a big help to us.
The two of us are trying our hardest to get the Parkasaurus word out to the interwebz, and we see all of you helping out! Keep it up! Write a Steam review or trick your friend into buying a copy. Thanks. xoxo
Here are a few ways to follow us:
Disclaimer: Any crazy features we write about might change by the Early Access version