Happy New Year, And Happy New Update

Ok all, I realise that I haven't updated this in a *checks* *oh shit* ok, a loooooooooooong time. That doesn't mean we haven't been working on things. In fact, right now, we are working on some really, really cool stuff. I can't say yet what that is, but lets just say its certainly the one thing the engine has been in need of for a while. "A release date?!" NO. SHUSH. Anyway, this news update isn't about that though, that's for the future. Sometime in 2047, if our current time line is correct. Rest assured that yes, two guys working on a project of this scale and detail is usually unheard of, and that it does take time. A little too much time for my liking but hey, you can't rush these things, can you Gabe?

No no, this new years update is about something very special indeed...


The OverDose Website & Forums Have Returned

Yes, the classic forums where all the cool kids sat and talked about utter rubbish are back, and this time, well, with the same rubbish hopefully. The forums have indeed returned, and with them we will be spending the following days uploading tutorials, SDK files, help files, media... The whole nine yards. No, seriously, we will be uploading the full movie with Mathew Perry's blessing. But along with that terrible, terrible movie, we will also be soon uploading Alpha and Beta tests for our users to play and, well, test.

All I can say is thank you for bearing with us for this long, and just to wait a little more.

But for now, head over to the new website and forums, and have at it! This is also the place to talk about our previous release, Quake II Evolved. Some Quake things... Well... They may be coming... Who knows?
Visit The OverDose Website
Visit The OverDose And Q2E Forums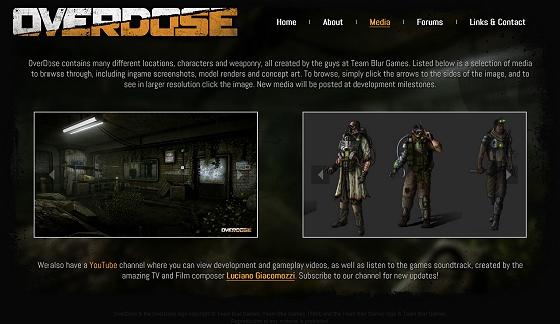 Donating To The OverDose Project

If you like what we are doing on OverDose, why not donate? Nicolas always needs new shoes, and my CPU is from 1994. Donating helps us keep things going smoothly, and allows us to attract new talent. Every donation received is noted, and will appear in the credits of OverDose, so that when it's completed your grand kids can see you were a good guy. Not you, you will be long dead by then. But hey, it's party time for all the little worms!