Overcrowd: A Commute 'Em Up entered Greenlight late last year and zipped through the process in 7 days. Since then I've been working hard and not really had a chance to post many updates. Here's a low down on building.
Building
You can now build your station from scratch. Design the floorspace, build down over multiple levels and place your tunnels, staff rooms, power generators and other items you need for a successful tube station.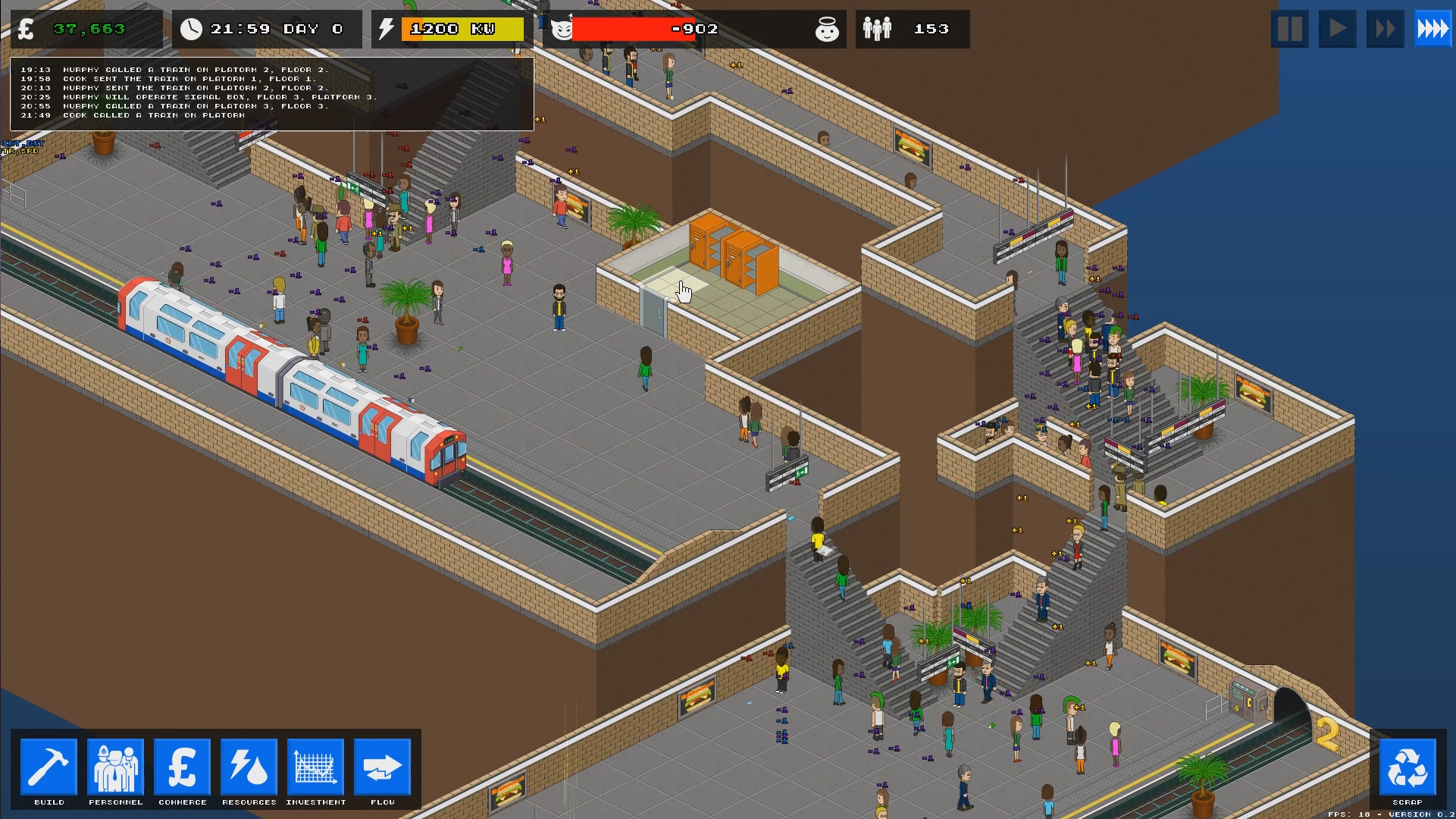 You can see a sped up vid of it below.
Hope you like, you can find out more on these links below: