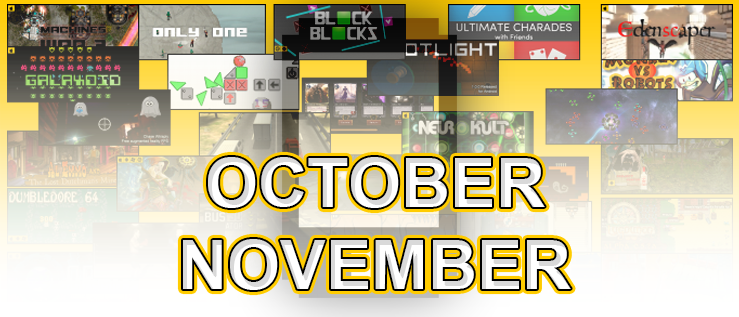 Year in Review 2013 Quarter 04
Thats a wrap folks, last quarter before the awards kicked off, so check out what made the headlines, to find some new favorites, and dont forget, vote for the games you like.
Forgotten Myths is a free to play online collectible card game that incorporates deck building, card collection and strategic gameplay in a fantastic historical background. Players can choose a faction and start building their decks by using combinations of different cards, spiced up with neutral cards that can complement their strategy. More...
You arrive on a ancient sacrificial pillar in the sky where you pick up a magical sword and make a vow to become the only one thus unleashing a horde of enemies bent on overthrowing your place Defeat your enemies by combat or take the easy way out and push them to their deaths down below. Gain powers and strength with a wide variety of abilities and upgrades. Fight over 70 waves and 7 bosses to ultimately become the only one left standing!
Lugdunon is a 2d multiplayer RPG / sandbox game that is reminiscent of the 16 bit console era. Lugdunon runs within your web browser, so no client download is needed. Lugdunon can also be played 'on the go' on mobile devices such as iPads and Android tablets. Players can engage in combat with each other or with NPCs, craft and trade items Read More...
Other Featured Releases in Q4:

Chase Whisply Released.

The Edenscaper Released

NEUROKULT Released

Battlegrounds of Eldhelm v3

BGP Orbit now on android!

IRON CUBE for android

Concussion Boxing

Traffic Racer now on google

Splazer Jag is now on Android

PilotLight 1.0.0 Released for Android

Al Emmo and the Lost Dutchman's Mine version 4.0

Domino Arena now on iPad and Android

Ultimate Charades With Friends Released

Cuebox : 3D Pool Released