Hey! Long time no see!
Things rarely work out exactly like planned in the games industry. I've managed to be off by my estimations by years (just a rounding error, amirite?), but diligently kept working on Office Management 101 nonetheless. I can now say with a fair certainty that the alpha demo is more or less complete and ready to be shown to the world. I'm aiming to release it by the end of the month (November 2018).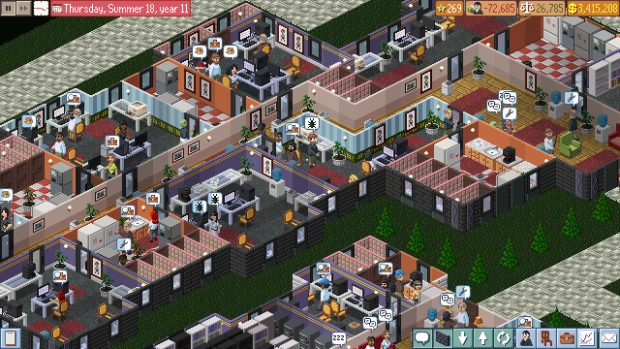 It's been quite a roller coaster to be honest. We've talked with a lot of publishers over the years, but in the end decided to continue to self-finance the game and therefore didn't expand the team either. Which made progress slower than initially hoped. This led me to also stop posting these development logs to dedicate more time to actual development (plus I get that constant teasing of a game you won't be able to play for years would be somewhat annoying to potential fans).
Luckily you won't have to wait for much longer now. My current planned release date for the demo is November 29th and while I still have some minor fixes to implement, it should be achievable.
Thanks for checking in and keep an eye out!
Cheers,
Riho