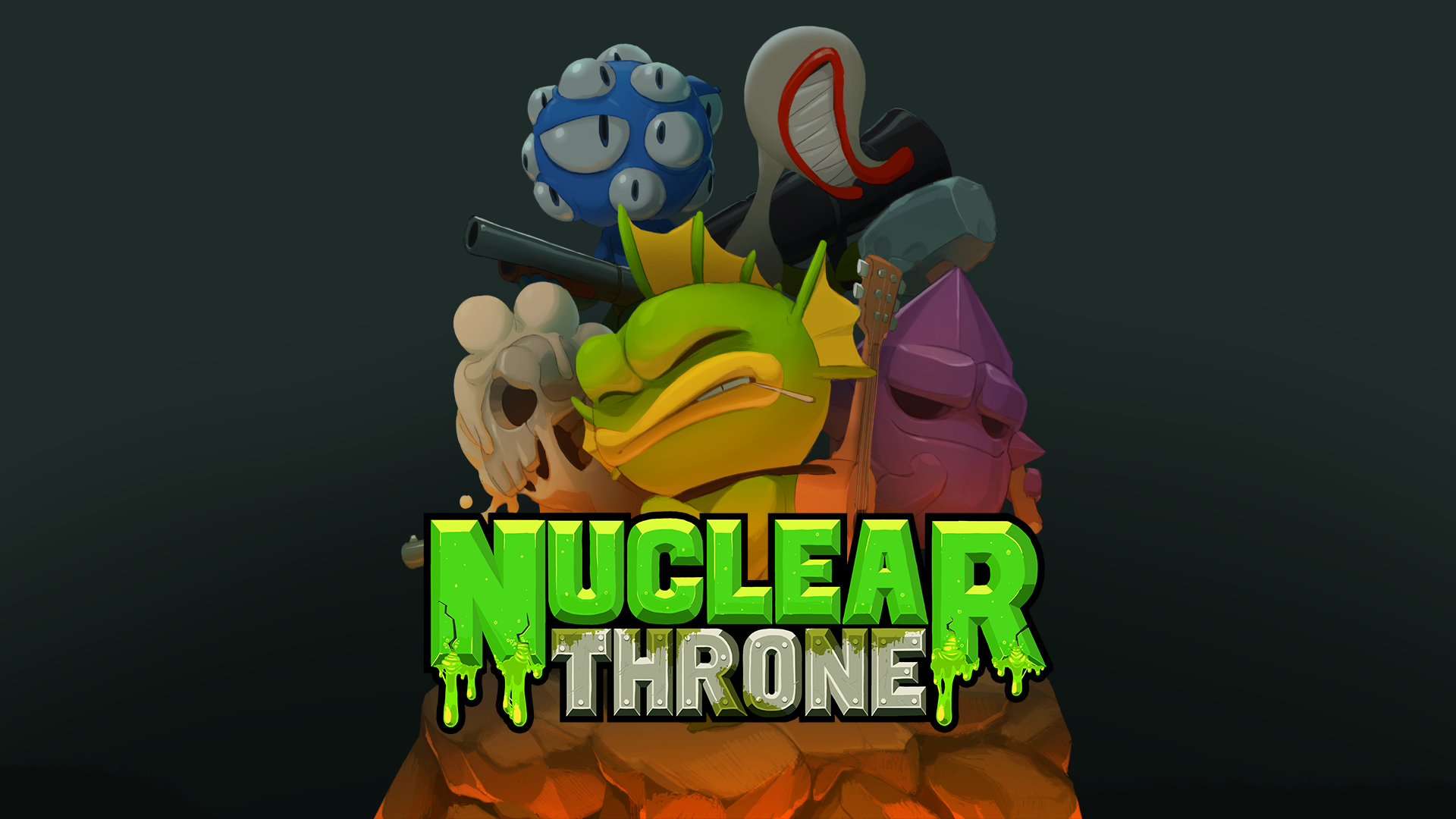 ---
Videos
Gameplay Trailer YouTube
Two years of early access YouTube
---
Images
Download all screenshots & photos as .zip
---
Logo & Icon
Download logo/icon assets as .zip
---
Selected Articles
"Strip away all the punkish ingenuity piled on Nuclear Throne and you're left with this: a skin-fidgeting, hair-tingling battle of textures. Hard meets sticky. Bang meets squelch."
- Christian Donlan, Eurogamer
"It's a rapid-fire, deliciously crunchy randomized romp starring a cavalcade of characters from Vlambeer's past."
- Nathan Grayson, Rock, Paper, Shotgun
"It's an anarchic thrash of a roguelike where everything goes boom or splat—or, more frequently, boom and splat."
- Chris Schilling, PC Gamer
---
Monetization Permission
Vlambeer allows for the contents of Nuclear Throne to be published through video broadcasting services for any commercial or non-commercial purposes. Monetization of videos created containing assets from Nuclear Throne is legally & explicitly allowed by Vlambeer. This permission can be found in writing at https://www.indiedb.com/games/nuclear-throne/presskit.
---
Additional Links
Original Soundtrack (MOJAM version)
The OST for the Mojam version of Nuclear Throne is available at kozilek.bandcamp.com/album/wasteland-kings-official-soundtrack.
---
About Vlambeer
Boilerplate
Dutch students-gone-independent gamestudio, bringing arcade back since 1937. We made Super Crate Box and Radical Fishing.
More information
More information on Vlambeer, our logo & relevant media are available here.
---
---
presskit() by Rami Ismail (Vlambeer) - also thanks to these fine folks