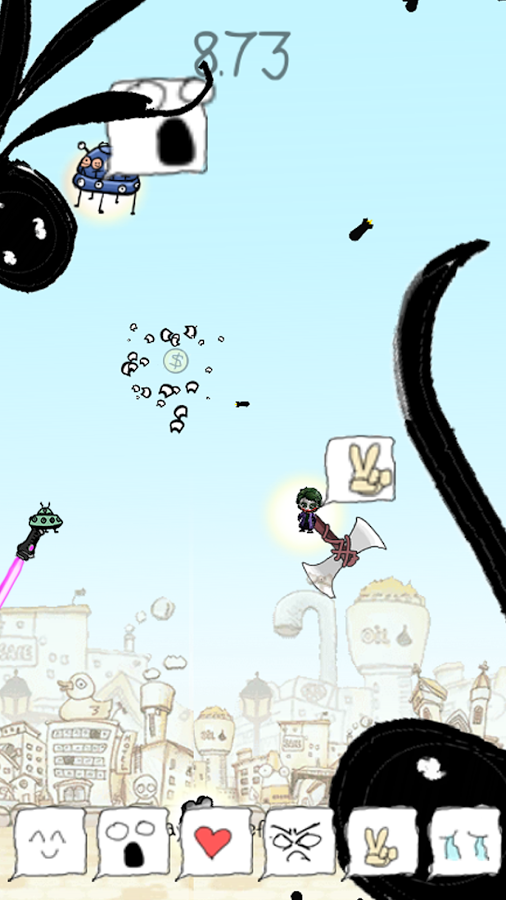 It has been a while and No Humanity has launched v.4.1 in both iOS and Android.
It featured the most wanted multiplayer mode!
Now you can equip your spaceship with a sword, an axe, a chainsaw or even a divine rapier. Kill online players for coins or just for fun.
Over 160 different characters for you to play with, such as the figurine version of Joker, Quasimodo, Maleficent, Emma Watson and even Justin Bieber.
Two new worlds have also added as requested:
1. Bullet Hell World - Retro shoot'em up classic for danmaku or touhou lover, may bullet curtain rain over your brave soul
2. Laser Challenge - For those who enjoys the beauty of many laser lines.