We're really proud to announce that we're starting our Kickstarter and Greenlight campaign today for Ninja Pizza Girl.
Ninja Pizza Girl is the story of Gemma, a sixteen-year-old girl working as a pizza delivery girl in a cyberpunk dystopia. She lives in a world where slums teeter on top of skyscrapers, where powerful mega-corporations exploit the poor and where quality pizza is hard to come by. Gemma must fight to keep her ideals, her family and their business intact in face of the most merciless enemies known to any teenage girl – other teenagers.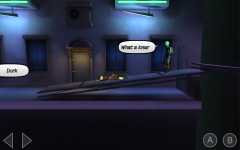 This is a very personal project for us - we're a family based team - two married industry veterans with over 20 years of experience, and our four daughters who all help out in various ways. Our talented 17 year old is drawing all the 2D art in the game.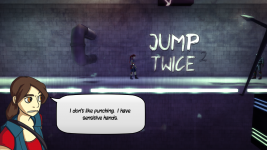 Gemma isn't just an ordinary game character re-skinned as a girl - she's a genuine female protagonist with the perspective and problems of a teenage girl. There's lots more about the game on the kickstarter page, and the video features the cutest zombies ever :)