Hello guys and gals,
We are currently working on Moustachio user interface, here you can see our first concept of level-chooser.
We want to keep things minimalistic & beautiful: the main screen is a colorful forest scene with only one button - when its pressed camera gently slides towards the open book which is a background for levels menu.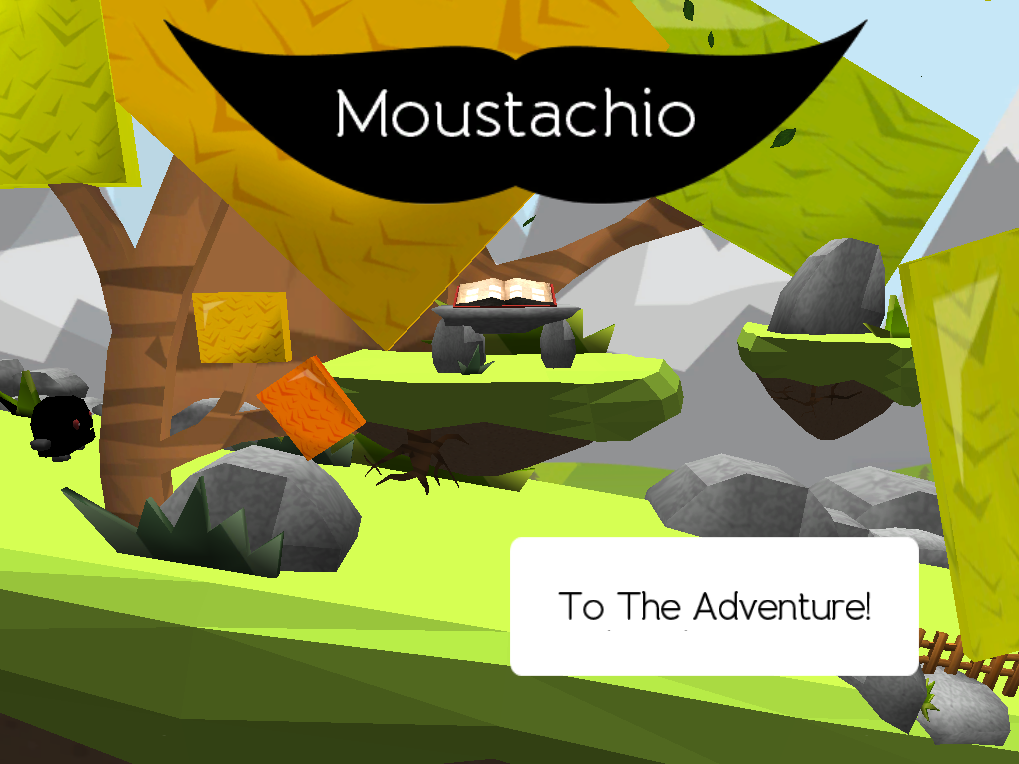 The levels menu itself shows thumbnails of each game episode, episode name and rating: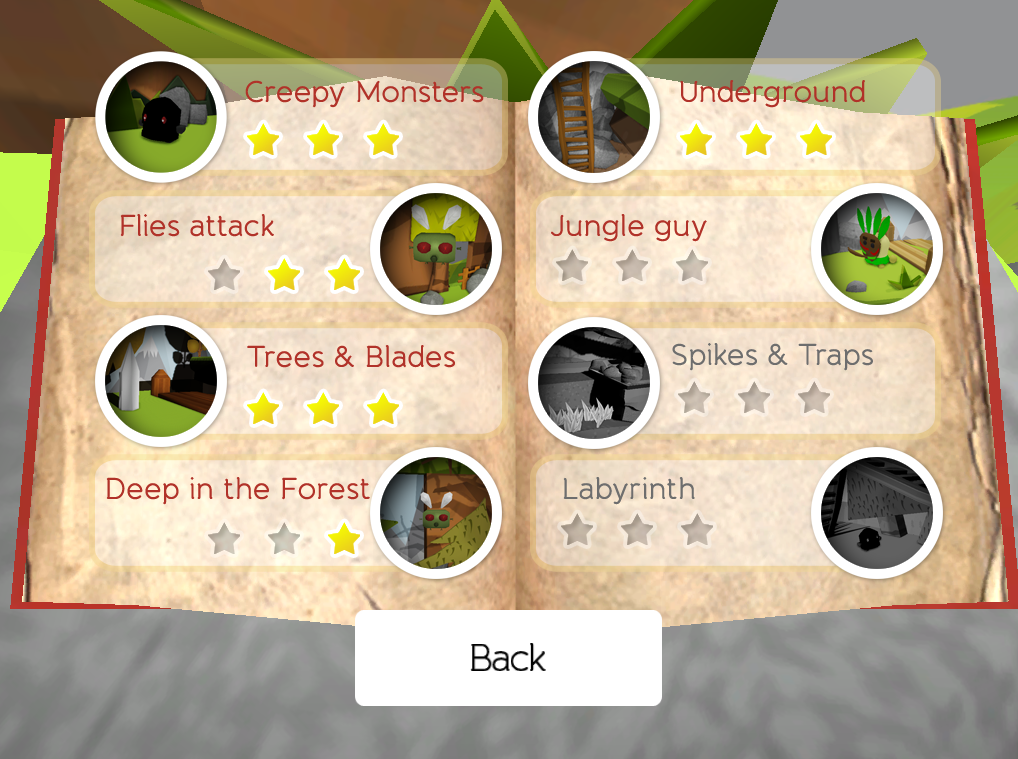 How do you like it? We would love to get some feedback on that!