Mustache Ride's full PC version has been released! This version boasts the strongest graphics and audio quality of all the releases. Experience the most aesthetic mustache flight experience to date!
Navigate a mustache pod through the skies, collect mustache combs and mustache wax, and watch out for mustache-shaving utensils. A simple but addicting score-attack game for mustache lovers everywhere. (Which is everyone, right? Who doesn't love a good mustache?)
The game has no set price. If you enjoy playing or would like to support the developers, please considering purchasing Mustache Ride at whatever price you think it is worth.
You can find download links and purchase the game at the official web site.
You can also check out the downloads section here at IndieDB.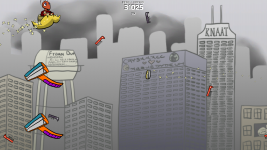 If you'd like to support the game and developer but can't or don't want to spend money to purchase it, you can also support by: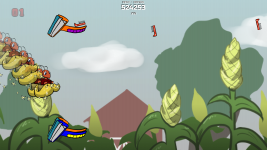 To install the game, simply run the installer. If you use the archived versions (without installer), you must decompress the files (use something that can unpack .rar files), then run "mustacheride.exe" found within the unpacked directory. You can create a shortcut to mustacheride.exe for your desktop or start menu for easier access by right-clicking the executable.