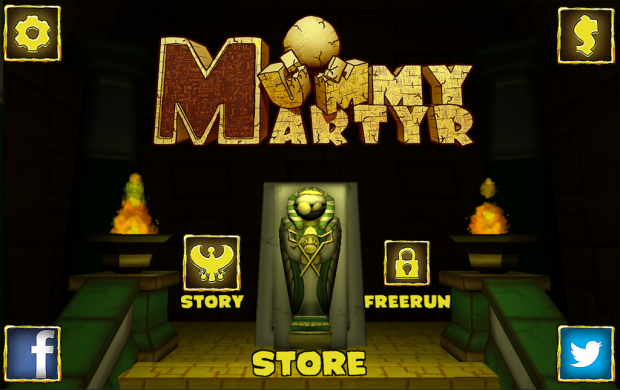 Mummy Martyr can be explained in one sentence,"You will lose your head!" You are a spirit sent down from the heavens that inhabits the bodies of mummy's. Your mission is to run, jump, flip, and slide through each level that is filled with decapitating and limb tearing traps; and at the end of each level you blow yourself up to destroy the evil pharaohs statue, and free the people from his evil control.
Help the gods, free the people, you are Mummy Martyr.
Features
You can lose your head and arms and keep going. You're a Mummy, you are already dead.
Use combos to run, jump, flip, slide and blowup to complete levels
3 chapters, 45 levels, full of crazy limp tearing traps, and accessories
Unique 3D art style, cool ambient settings, original music, make you feel like you're in ancient times.
Created using the Unity3D engine
Challenge your reflexes, this is not your typical mobile game
Thanks for reading and watch for more news to come, we will have a beta release soon for Android testers.