Greetings Everyone!
It has been three weeks since we released the MOTHERGUNSHIP Gun Crafting Range demo to the public, and we've been blown away with the creativity of our community! There are so many different barrel/cap/connector combinations that the community has been sharing with us on social media: things we never thought could be built! Even with the limited amount of gun parts that the demo has, the imagination of some players has gone really far.
In case you didn't have the chance to play the demo yet, you can download it at:
Steam -- Bit.ly
Humble (DRM-free) -- Bit.ly
Xbox One -- Bit.ly
PS4 US -- Bit.ly
PS4 UK -- Bit.ly
As we promised, we would like to award the best gun creations that our players shared on Twitter and Discord in the previous weeks. The winner is Frameloss with his creation Smack Talk who will get access to our beta testing build and play the game before its release later this summer.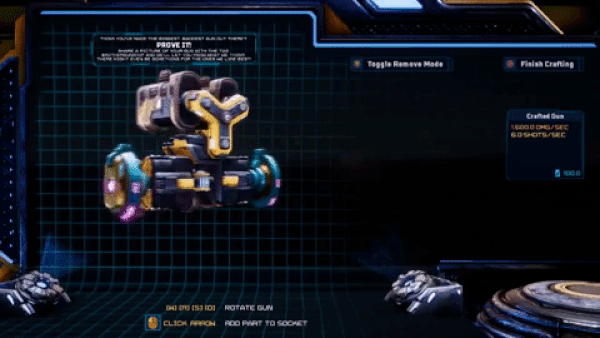 This has been a very hard decision since there are so many great creations to choose from, but we did our best to select the best of the best. To help us with the decision, we asked some of our team members to select their most favorite creations, and here is what they chose...
GeorgeFromMarketing, Marketing and PR manager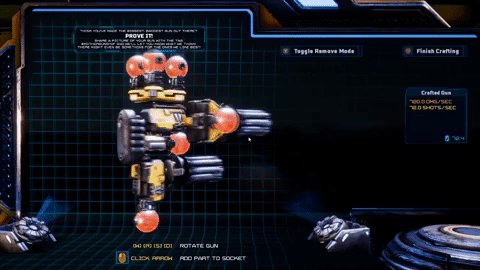 My favorite gun creation is the Mutual Destruction by Frame Loss. First of all because it combines two of my favorite gun parts, the chaingun barrel and the lava containers, and also because of the fact that it is a gun that requires skill to handle, otherwise you will find yourself taking damage from your own weapon. Plus its name is pretty cool!
Chris Zukowski - Lead Environment Artist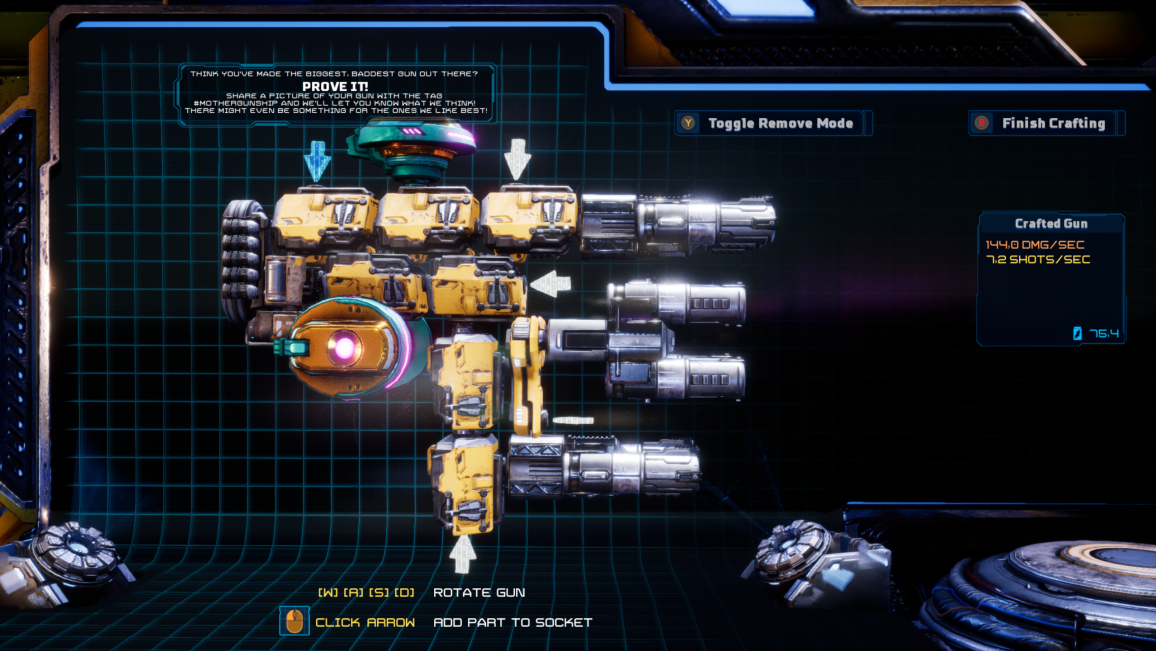 I don't think this gun has a name, but it's made by Minorika and i really like the clever use of connectors to give it a really awesome gun aesthetic along with spreading the love through a combination of shotguns and the heart cap.
Chris Beckhäuser - Lead Level Designer a.k.a. 8bit or spammer of our Discord social feeds channel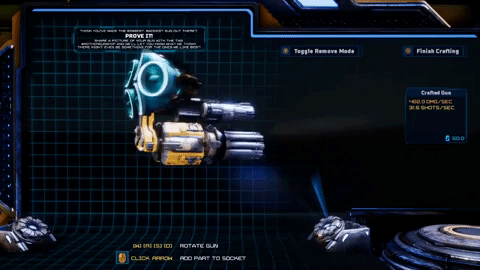 My favorite gun so far has to be THE ZIPPER, built by Frame Loss. Can't argue with a gun that lets you zip zoom through any room in the blink of an eye - for all those situations when you need to be real close and personal with your enemy real fast.
Liam Higgin, Associate Level Designer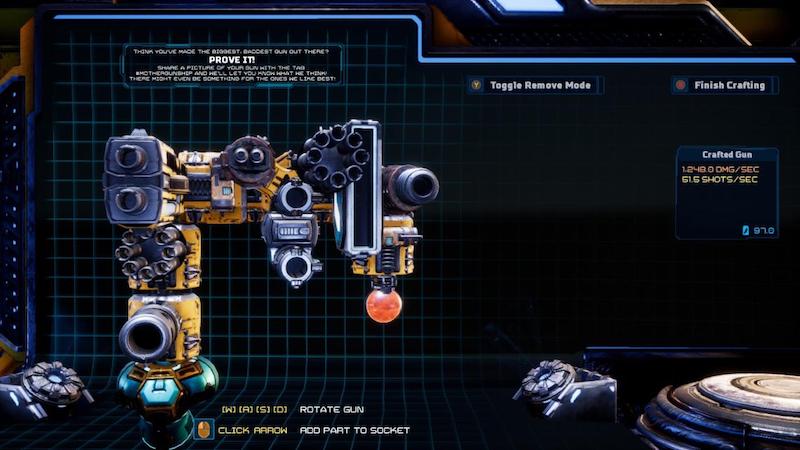 The Scrappers Delight by Molarin - A gun as crazy as the game it comes from! It does everything you don't want a gun to do. Not only does it launch you towards the danger, but it also covers a third of your screen and completely blinds you when you fire it. I think this gun perfectly encapsulates the absurdity and fun you can have playing Mothergunship.
Radek Pibil, Senior Game Programmer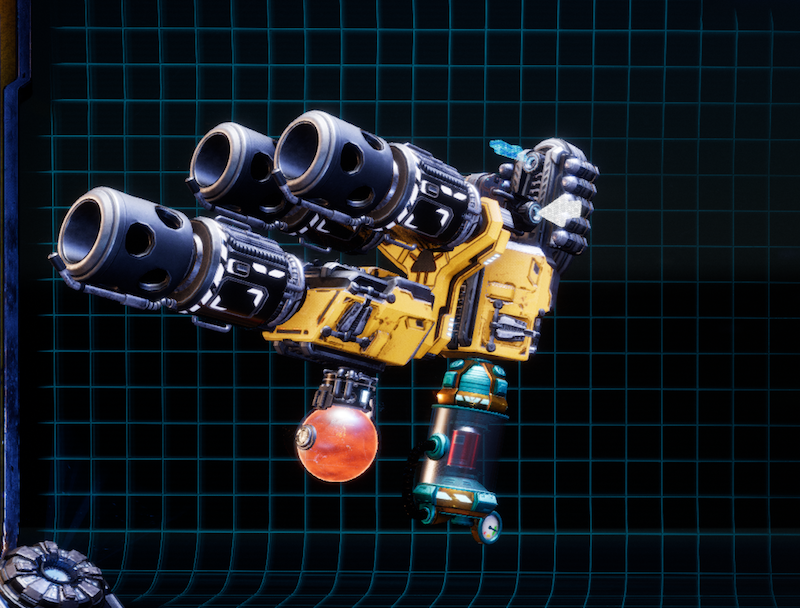 Schnitzleri's Flamethrower: I love multiple flamethrowers, [the only way this one could be better is] with multishot addon and lava container all the way back, when lava had 100% chance to spawn after impact :) [Then is would be] capable of taking down Pit Crawler in a matter of seconds, when used on the weak spot. It also reminded me of my favourite Tower of Guns' gun, Egon's Pride with Fireminey upgrade.
Madeleine Brackett, Associate Level designer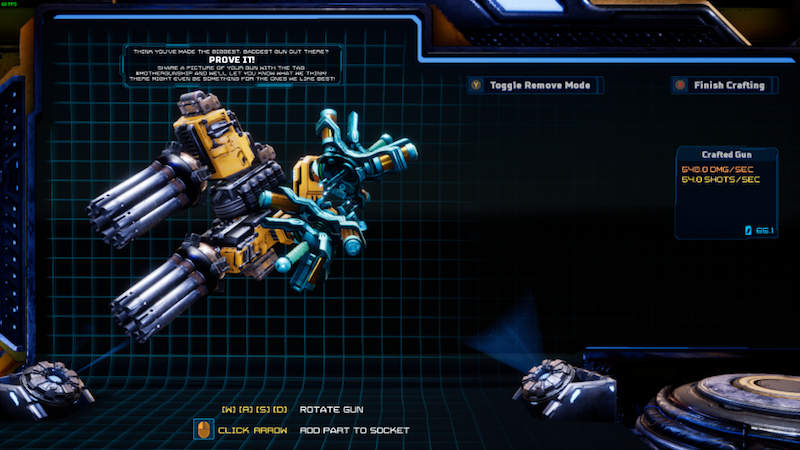 My favorite gun so far is U N L I M I T E D P O W E R by Acktius because I think it's an excellent use of the probability caps!
PJ Cignarella, Associate Level designer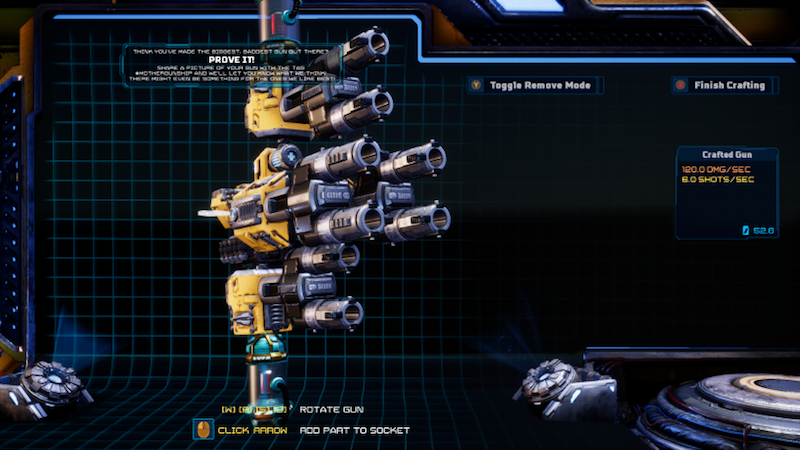 I found MishtaBean's gun on Discord to be one of my favorites so far. It looks almost like a bow to me, due to it's sleek vertical design.
Joe - the director - Mirabello, Game Director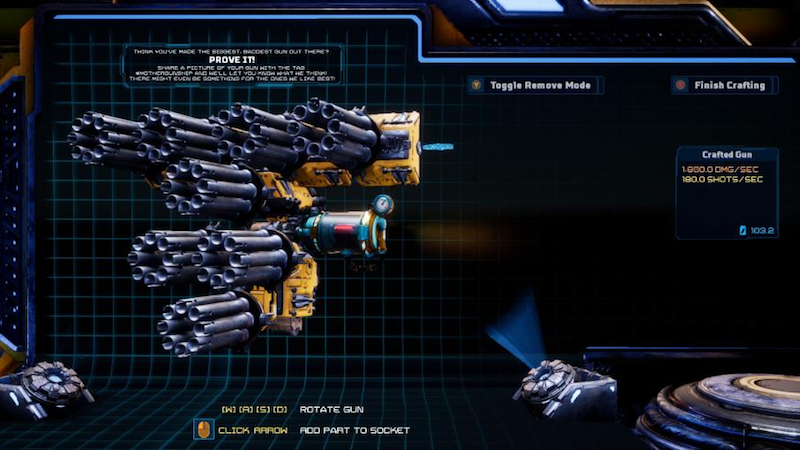 Molarin's Airplane: What can I say? I like recoil.
Thanks to everyone who submitted ideas over twitter, facebook,and discord.
Thank you for reading! Until the next time, why don't you: