We've been doing quite a bit of research on what makes something Lovecraft and popular themes in his short stories.
---
First of all, we believe that besides human cultists, it shouldn't be possible to go up against the higher entities in the Lovecraft universe. They are just way too powerful and that is a theme that we are staying true to. Moons is not Bloodborne or Quake, you wont be fighting hordes of Lovecraftian Monsters. Mostly because to a Lovecraftian Deity, humans are not worth any concern. They are, in most cases, just way too powerful to even acknowledge the existence of something that they mostly perceive as bugs at best. We also feel that IF you are up against a creature it shouldn't just be Lovecraft by design/creepy art but by its nature and history/story.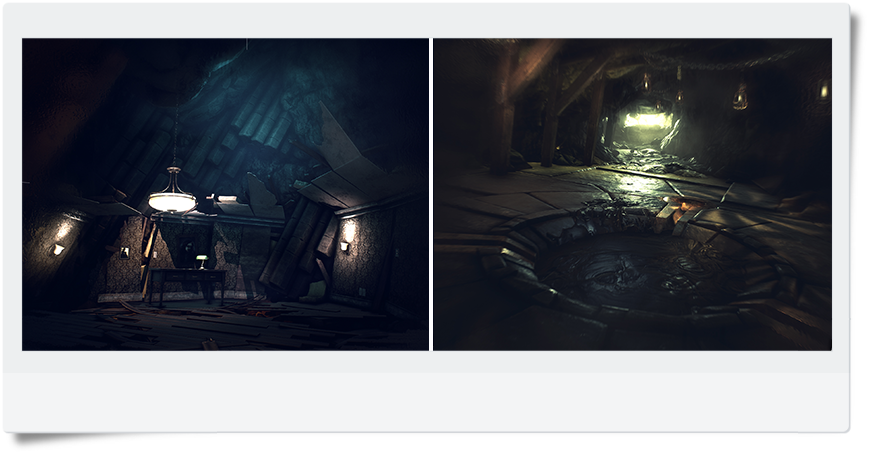 Additionally, we are against fighting monsters in the Lovecraft Context. For one, as soon as you manifest something it immediately turns into an object you can challenge. That feeling of being able to go up against an opponent, even if it's very powerful, empowers the player and takes away from the fear. The feeling (or knowledge) that there might be SOMETHING lurking in the shadows that wants to do you harm is much more powerful than actually seeing your opponent. As soon as we decide to show you a manifestation, lets say, for example, a clown, some people will immediately lose that feeling of dread because they think that clowns are not scary at all (while others might be even more terrified and already way on their way running for the hills). As long as you hold out on showing what it is that is really lurking, everyone can create their own worst fears in their mind. In some cases, that might not even be something that you can fight, ever. Fear of losing your mind, fear of losing a loved one or fear of not having control over your life any more are very strong motivators to be scared. After all, it was Lovecraft who said:
The oldest and strongest emotion of mankind is fear, and the oldest and strongest kind of fear is fear of the unknown.
That doesn't mean, however, that you won't see or go up against things. Don't be too relaxed or relieved about this. It's not that we won't show you things or create danger but you'll be left wondering if there is an even bigger power at work.
---
Cults are another very strong theme in Lovecraft Lore. Considering the setting and time Moons is set in, this presents quite a bit of a challenge for us. While it's not one of our main themes or even a very important part of the story, there are influences that will be noticeable.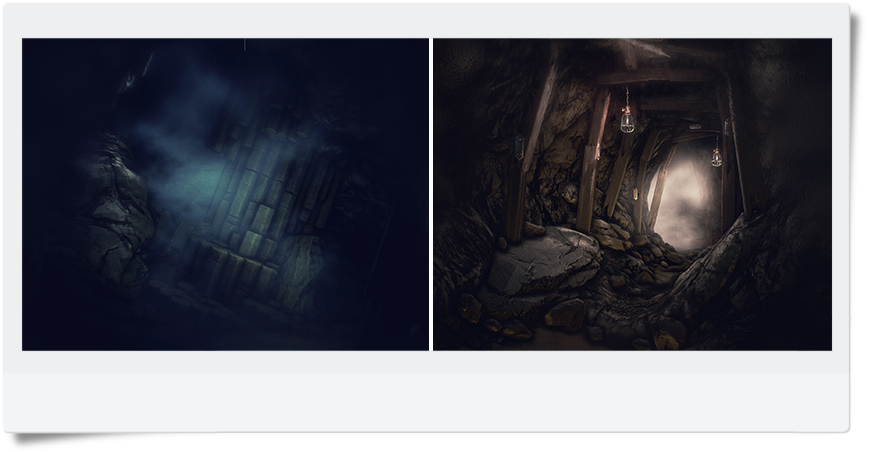 Sanity and Mental health, on the other side, is a very important aspect in any Lovecraft story. Creating safety nets but also taking them away is going to challenge the main character's AND the players believe of being able to trust what they see. The struggle with the Mental state and what it means to have it deteriorate, is a very important part of the story telling as well as the mechanics in Moons. The further down you follow the path the heavier you will feel your mental state being influenced. This is however not only a tool for mechanics for us, it's also directly linked to the story. If you haven't read our approach to Mental Illness in Moons, check out our blog post we made on that subject here.
On the other hand, not being 100% sane could also be a coping mechanism, right? After all, there might just be things in Moons of Madness that are better not seen or believed..
The most merciful thing in the world, I think, is the inability of the human mind to correlate all its contents.
So, this is us, telling our own story. Hopefully we achieve this well by using Lovecraft aspects outside the norm of overusing "disgustingly-amazing-looking-tentacle-monster xy" but still staying true to the essence of the Universe he has built. After all, there is still the story itself that is very much Lovecraft, kinda, maybe..
So, what do you think. Are we on the right way? Feel free to leave comments or feedback. We appreciate it :)