Getting the user interface in order for M.I.N.T has been our top priority, as its a hugely fundamental piece to strategy games, but more importantly its standing in the way of a COMBAT ready build.
Thankfully though the user interface is coming along. Shown below you can see the current unit display and weapon display for a given unit. As well as what a tool tip box might look like.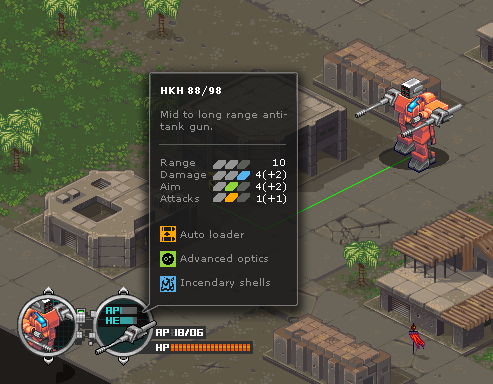 Kawe is currently working on the rest of the needed user interface elements for the right side of the screen. These consist of things like activating overwatch, changing facing direction, and activation of unit equipment, and inventory items. Things like jump jets, cloaking, grenades, med paks, and so forth.
With Kawe working on these bits, I've been spending the rest of my time implementing other bits like context aware custom mouse cursors, and systems to dynamically outline and glow units.
You can see a short preview of those items in action, in this animated gif.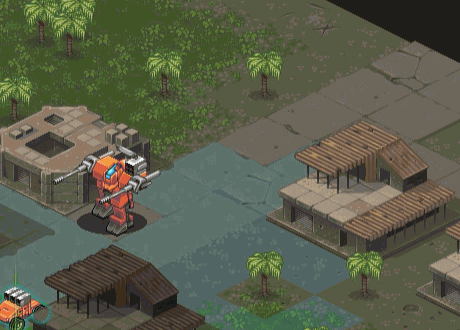 The cursors which currently include a standard pointer, a movement pointer, and an attack pointer are temporary art, and will be replaced soon with proper art, and will also of course be animated.
We will likely be spending the next few weeks on further developing these critical bits. After which implementing combat will be the name of the game, along with attack animations and so forth.