This article contains information about our recent progress in development, aswell as another glance at the Outer Ring.
---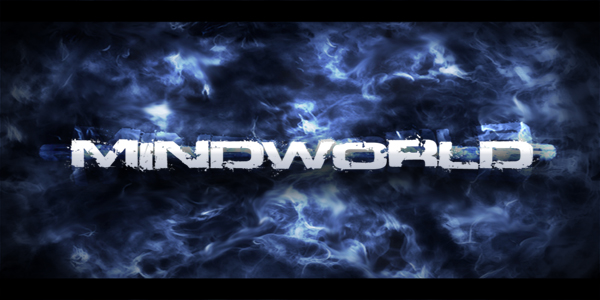 In May we have been making great progress including new concept art, new tracks, new people in the team, new ideas, further story development and first level design.
After some work in the first two weeks of May we started with a rough layout for the level design for our first cinematic cut scene (intro). It is going to take place in the presented Real Life introducing the story to the player. It is still very rough and that's the reason why we won't show you anything for that yet, but we are working on it very focussed and show it to you as soon as it has reached the desired amount of quality.
While the production has started on the Real World, the rest of the team was working a few steps ahead on the Outer World (Tutorial Area) and the Outer Ring (Area 1).
Here are two concepts for the Outer Ring, showing an icy and cold atmosphere:
Plus, a possible loading screen for the game: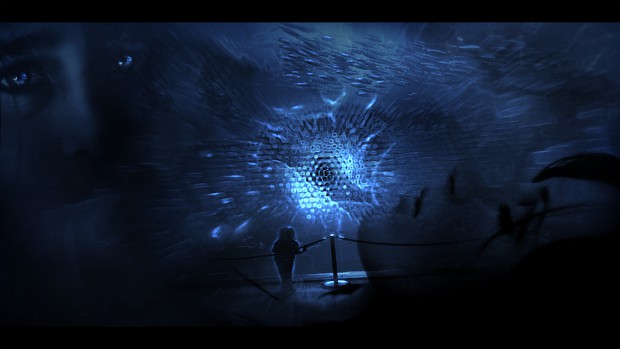 We decided to make some changes in the Outer World (Tutorial Area) in the story, aswell as in environment. Instead of working with a rather short tutorial, we are now going for a very story-driven tutorial, concentrating even further on emotions and atmosphere for the start of the gameplay. Again, we concentrate on drawing the player's attention into Mindworld. Making it a top priority to go for deep story telling, interesting level design and professional cut scenes with intriguing voice acting.
After a whole month of going through many applications of voice actors we finally found two great talents to play the roles of our two main characters in the game. Sonya (the voice of Katherine Evans) already started on getting the prologue to life with her beautiful voice. Not only will she be heard ingame, but also in the trailers for Mindworld.
---
In our Music Department heads were steaming, cog wheels were running and now we can present you our newest pieces. This time we have two tracks by Alex Michajlow and one track by Kamil Orman Janowski. The first two concentrate on setting up a certain mood with simple rythms while the last one shows the concept art above in music.
(Mist by Alex Michajlow)
(Forgotten by Alex Michajlow)
(Frozen Memory by Kamil Orman Janowski)
We are always publishing the content update on the last Friday of each month.
- Kjell 'iQew' Bunjes
(Team Leader and Art Director)