Hello all, Dev here! Our early access launch week was insane, thanks everyone for giving our game a go. Now starts the long process of making Meeple Station into something really special, but first - the fixes must come!

Over the weekend I received 400+ bug reports (obviously a lot of repeats, and a couple people who just wanted to say hi) But these reports have gone a long way to helping us track down some pesky bugs. Thanks to all of you for being so diligent! Below is a representation of us working to fix these bugs.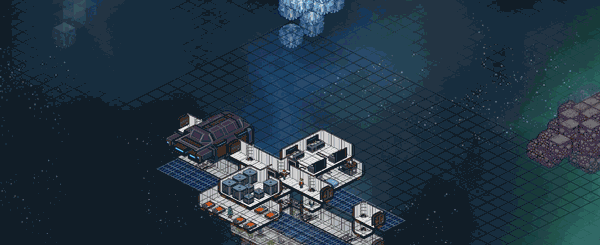 This week we're making an update to numerous bugs concerning UI as well as tutorial clips to help get new players through the startup scene. There will be much more coming, and we're working day and night to get everyone's feedback written down. There are also two notable bugs which some of you were unfortunate enough to encounter. One of them being a corrupted stats file which halted the load screen, which is now fixed. The other being a pathfinding bug where Meeple would stand outside your airlock and refuse to come inside.

These are some very rare bugs, so hopefully most people didn't encounter them. Now you can be sure you won't! If challenging games like Rimworld are your thing, and you want to build your own space station, you can grab Meeple Station from Steam and itch.io. We thank you for your support!

Don't be shy, if you have feedback or bugs, or ideas for mods. Come hang out on our discord! Modding is not as difficult as you might think, here are a few of our favorite creations submitted to mod.io!

Thank you all for the help guys! Vox Games team 🚀
DISCLAIMER: Meeple Station is published by Modularity, which is a label founded by ModDB and IndieDB