Math Classroom Challenge, a game to enjoy math in 3D.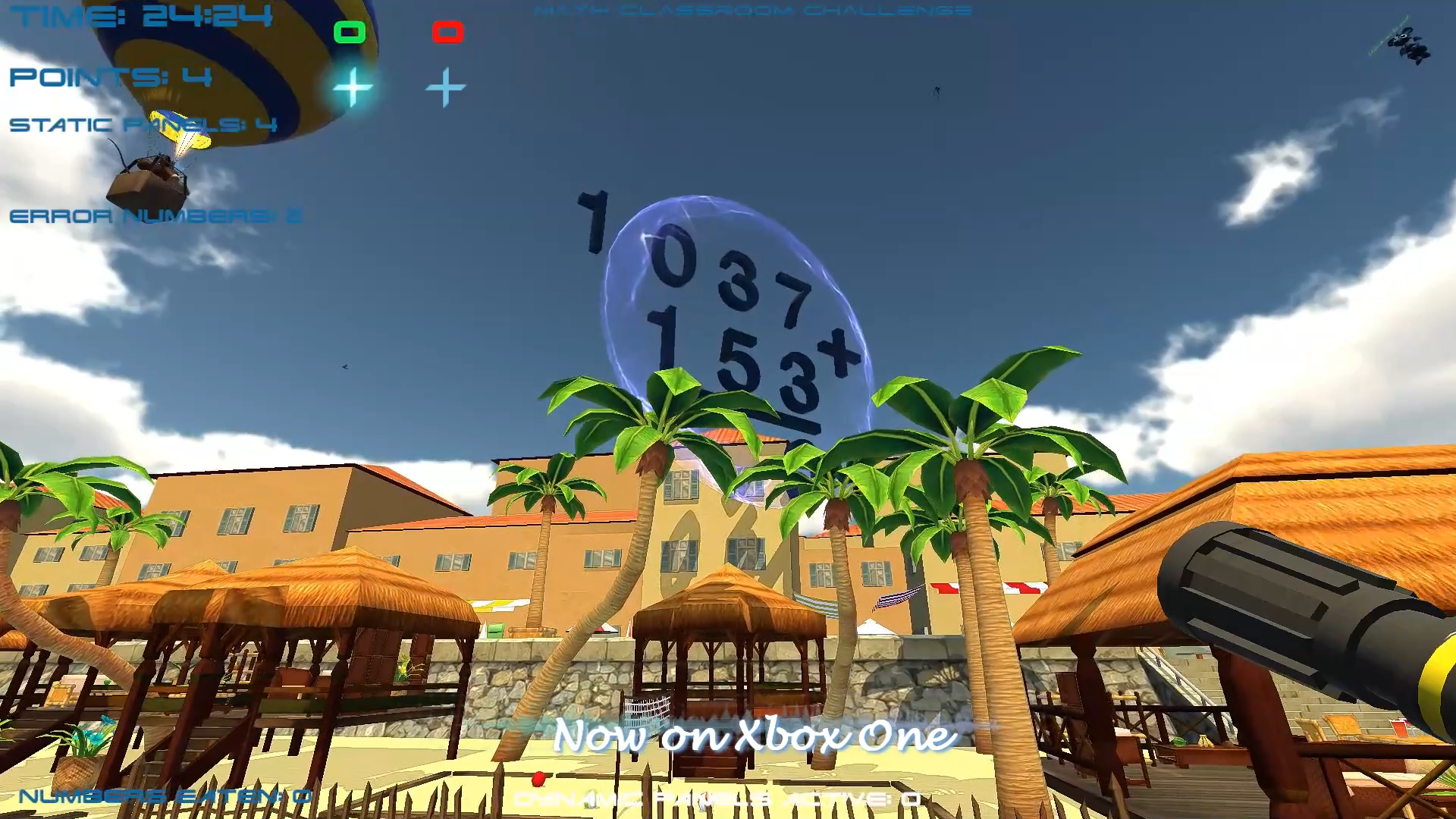 When we released Math Classroom Challenge last year we were thinking of schools, children, and teachers. We weren't wrong; a lot of schools and teachers have asked us about the game. And we have provided special keys to those schools, including children with some difficulties to learn math.
We are happy to know that the game has been very helpful to those kids. That's the main objective of the game: to learn math in 3D worlds and in a funny way.
Math for all the family.
Math Classroom Challenge is a game for the family, especially designed for children of all ages, that can be played in a monitor, Oculus or HTC Vive on Steam. We released the Xbox version months ago, but we wanted to enhance its behavior. Now we present Math Classroom Challenge 2.0 for Xbox One. With better graphics, better resolution, and a lot of improvements. Including Teddy the bear, whose presence is now upgraded.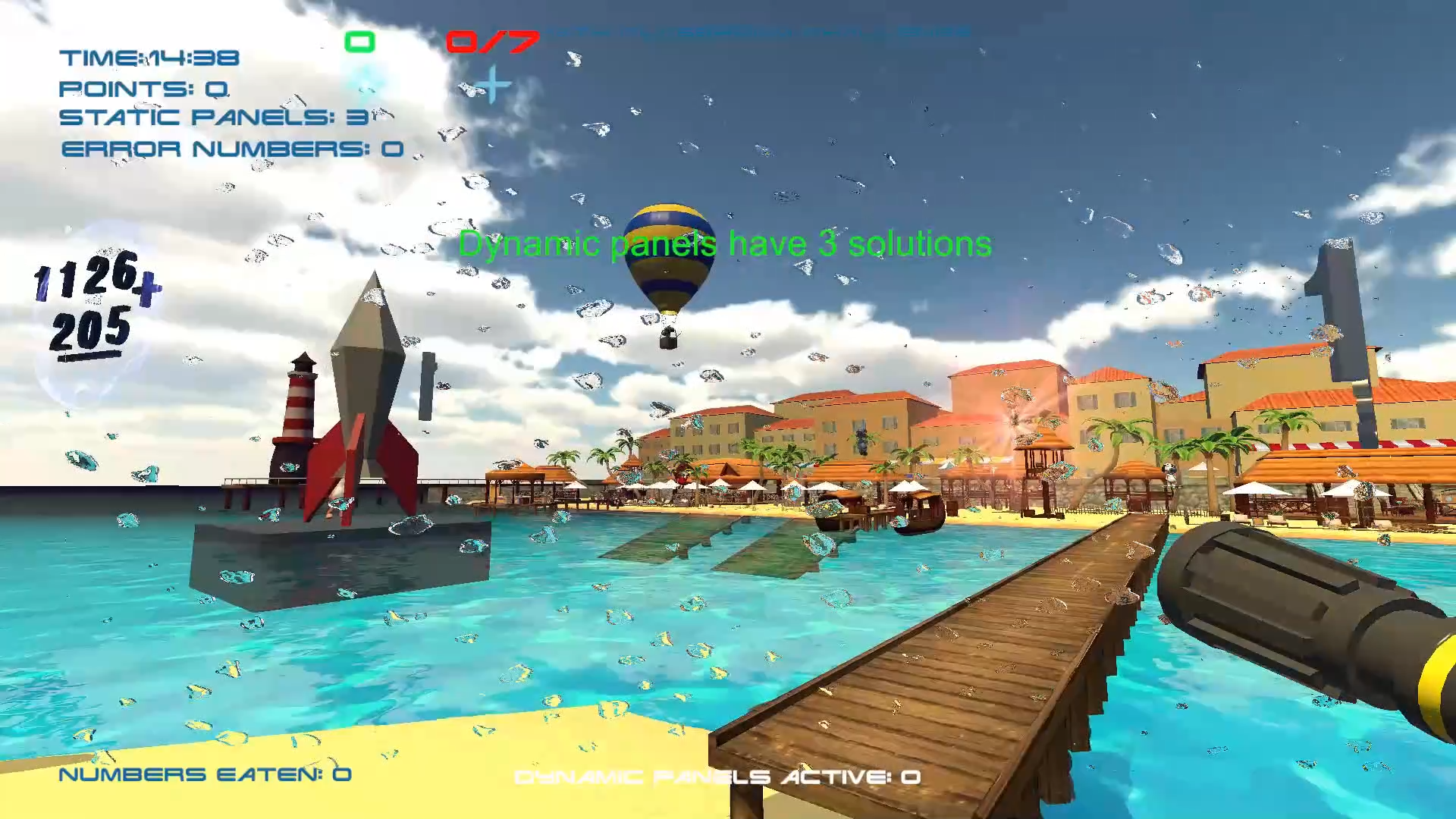 The game can be played on iOS (for free), on Steam, and now Xbox One. This version now has been reworked with DirectX 12, and some graphical elements have been tuned so the results in the first Xbox were the best. In fact we have developed the game and tested in the oldest Xbox One hardware we have found. And the results are great. DirectX 12 has been critical to maximize the behavior of the game, something we think is very important in any game.
Math & Rocks, when math meets the Moon and the future of humanity.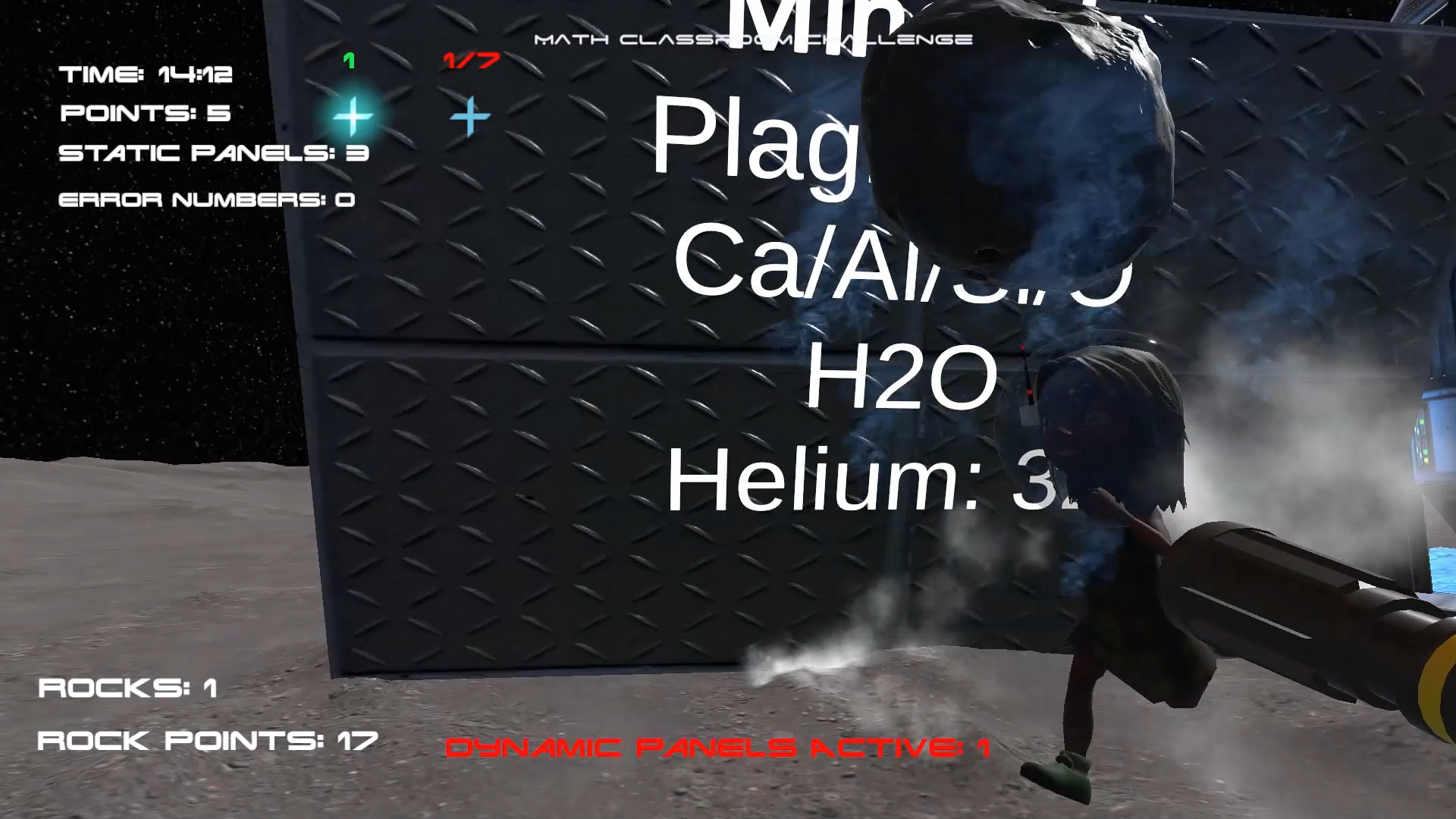 This version also has been enhanced the Math & Rocks scenario, where the player must solve math too, but also collect lunar rocks in order to extract the Helium 3, necessary for the new Fusion reactors on Earth. This Fusion reactors are very different from the fission reactors; they work with the Helium and don't pollute the planet. Our work is collect samples of rock, see their composition, because when the starship from Earth comes, they will take the rocks to be processed on Earth to get the Helium 3.
Of course, everything is designed so children can enjoy the experience while a tutor or teacher explains the importance of the Helium 3 for the future of humanity, and how the fusion reactors will work in the future. We need a clean planet. And fusion reactors are a great promise for that.
Start today learning math and saving the world.
We think that to learn is important. But explain why is important to learn is even more important. We are commited to create games to enjoy learning. And we'll talk about it more in the future, with new games. Meanwhile, enjoy math with your children and your family. Thank you.