Masterspace v1.5 has been released, introducing support for spherical planets. This has been a popular feature request since the first release of Masterspace. The traditional hemispherical planets are still there and will continue to be the standard planet type for now. This is due to some features, like trees and water, not being available in this geometry yet. To enable the generation of spherical planets, change the last setting in the configuration frontend.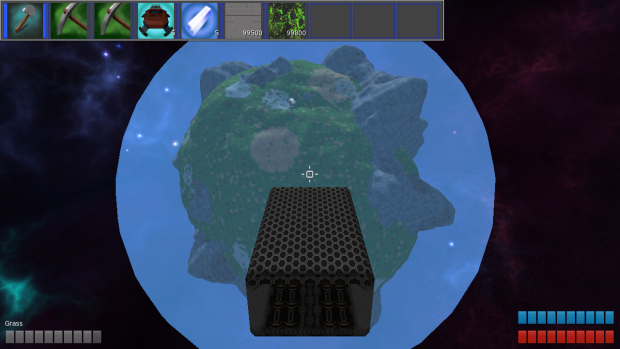 As it is very difficult to construct buildings on a spherical planet by placing cubes, the concept of contruction platforms is introduced. Placement of construction platforms allows buildings that are not aligned to the cubic grid. They are essentially voxel volumes, that are placed inside another voxel volume. This makes it easy to construct rotated buildings, which is crucial to be able to build in any angle on spherical planets. Of course this will also be useful in constructing rotated buildings on planar planets, as illustrated in this screenshot.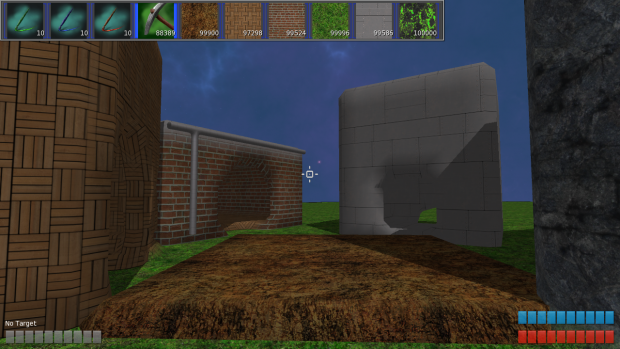 Another new feature is the possibility to use custom voxel meshes, which allows for construction of e.g. pipelines. Pipes are constructed in the steel forge and may be placed like any other material. The plan is for pipelines to be able to pump liquids from one place to another, although this has not been implemented yet.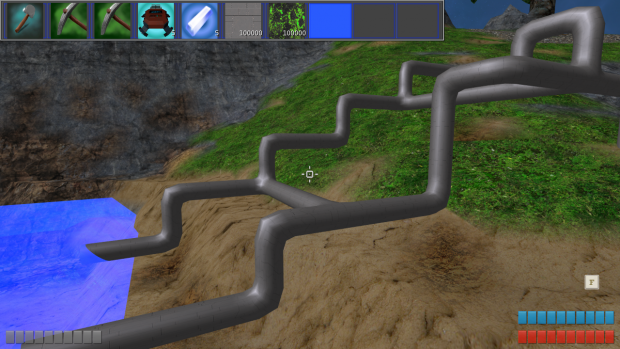 Download the free version here:

To upgrade to the full version (for paying customers), please download and run this unlocker (requires login). Please note that the unlocker is version specific and you need to run this after the v1.5 installation, regardless if you have installed another version of the unlocker previously.
As usual, a some bugs and crashes have also been fixed. For a complete changelog, please see below:
Changelog
New features:
Spherical planets
Support for voxel subvolumes
Support for custom voxel types
Construction sites
Pipelines
Bug fixes:
Fixed some crash bugs related to digging and world generation
Other:
New font for the interface