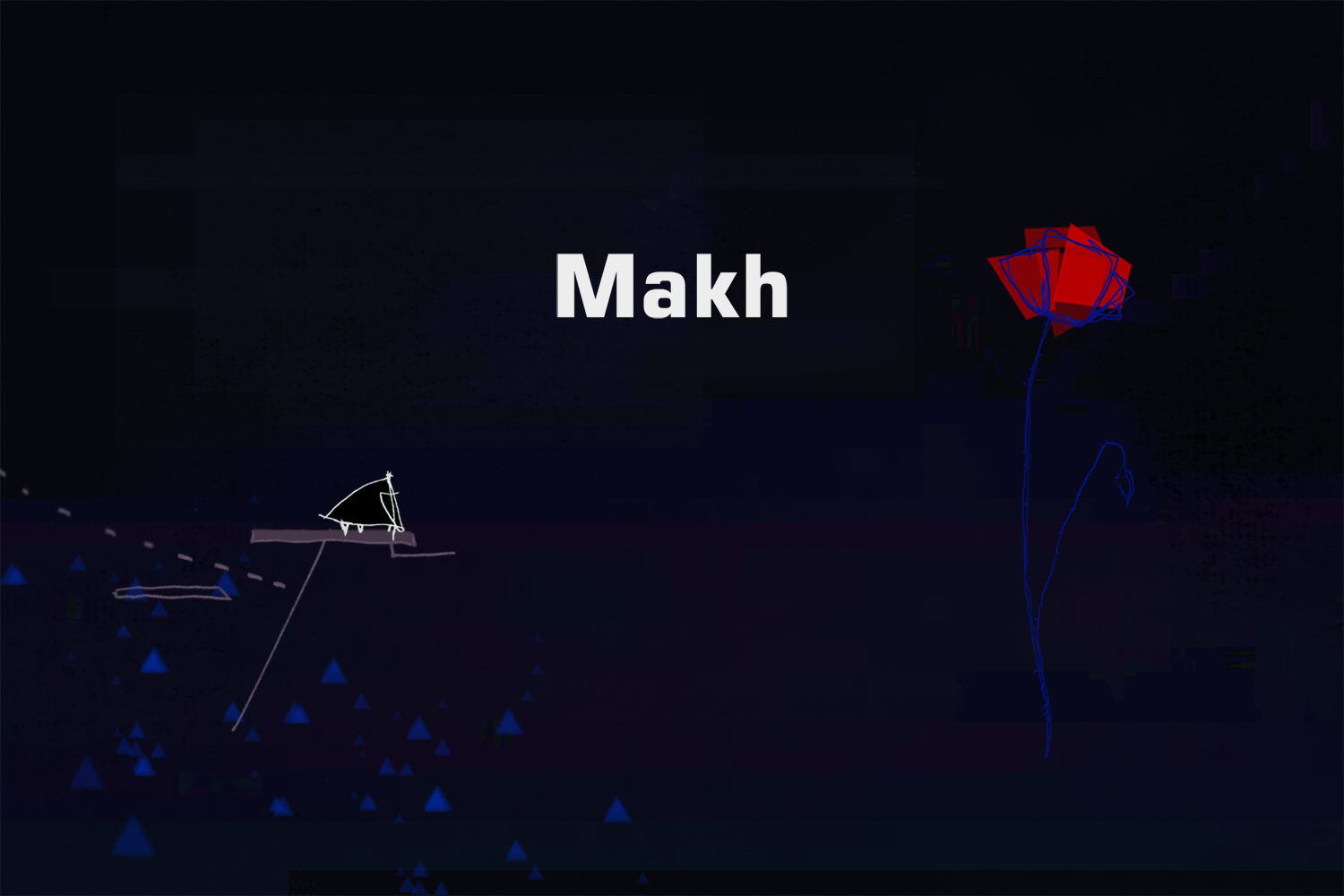 This little creature up there is called Makh. I don't know exactly what it is, maybe you can tell me. Makh matures through interaction with the world, its main motivation being the colors it absorbs and the shapes it learns. To move through space it has to learn to switch and control three layers of platforms. Progress is achieved by properly analyzing visual cues. Take good care of Makh.
If this description didn't help maybe the trailer will explain it better:
In any case, it's a simple(ish) platformer deigned to hopefully offer something unusual and/or fresh. I tried to blend videogame with short animated film form and add some mechanical twists along the way. The story is told visually through traditionally animated cutscenes and text that provides both tutorial and questions to the player. I wanted to establish an emotional connection between the player and character, you be the judge of my success or failure. The whole game is a one man band production, with the exception of (IMO excellent) sound and music. At this time nothing else comes to mind but if you have questions or feedback, I welcome both. Also, here is the link to win, mac and linux versions of the game.
DOWNLOAD LINK: Darkomasnec.itch.io
To conclude the article, here are some screenshots. Have fun playing! :)