So, it's been a while!
And that was not the intention. Thing is, we've been insanely busy trying to get a couple of features done before GDC. This means that our focus has not been put on bug fixing as much as we've hoped. This means that the game still has couple of severe bugs and some of them will still crash the game.
The reason for us to focus on new features is simply because we want to test new stuff before we fix bugs - and because we want to get done before GDC!
In our development we aim to quickly prove a point, a feature or a mechanic and then move on. Fixing bugs has not been as high on the priority list up until now. But after we've introduced the shop, friend system, and a new tutorial as well as a challenge system - our focus will almost solely be on bugs and performance.
Get the game for Android here

The Shop
The shop will soon be done - hopefully before GDC. In the beginning the shop will only include booster packs and we won't introduce real money purchases just yet. This means that for now, in the beta, you'll have to earn the money you want to spend in the shop by doing challenges and competing against opponents.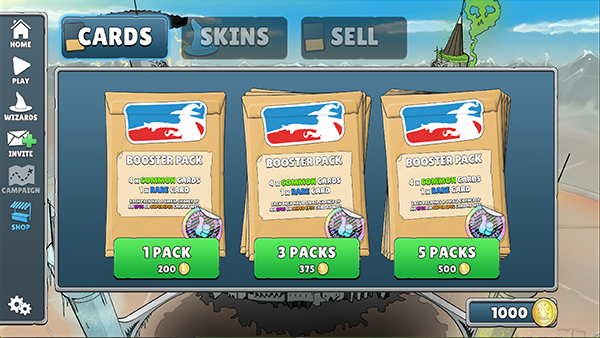 New Tutorial
The tutorial we have now sucks... It really does, and we fear that we scare away the users. So that's why we're introducing a brand spanking new tutorial, which has more interactivity, less explanations and a more "free" character - ie. we don't force the player (too much) to do stuff, but rather let people explore for themselves. Also, another ting about the tutorial is to give people rewards as quickly as possible!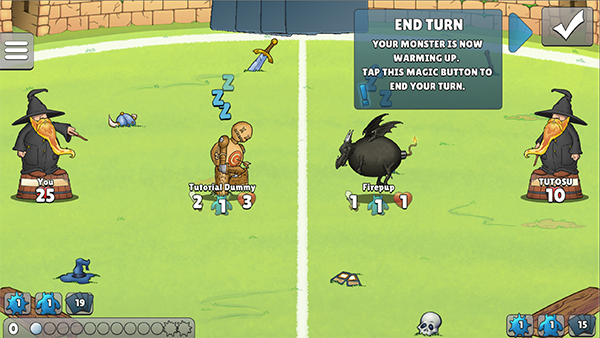 Soon To Come: Challenges!
In the best "get-three-stars"-style we're going to introduce a range of challenges that sets the player up against various enemies with different decks that should be tackled in different ways in order to get Gold Trophy! Originally we wanted to post-pone the challenges to a later date, but seeing that Single Player is by far the most played feature, we want to add to this feature as soon as we can. Also, we want to give the players a sense of progression while playing the game. We will get the challenges out as soon as we can in order to keep on tweaking them.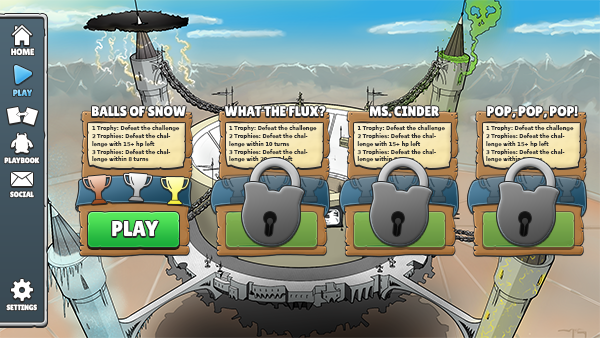 Game Developer Conference!
We'll be present at GDC this year! So if you want to hook up and have a chat, please let us know either here or through hello@mlwcards.com if you think we should have chat at GDC. Otherwise feel free to stop by the Nordic Pavillion where we'll also hang around.

New Cards - Now With Rarity!
We've added a lot of new illustrations and animations to the card pool and will hopefully soon have all the placeholders replaced with final graphics, although it takes a lot of time and ressources to get done. We've also added rarity to the cards represented by the ribbon in the top right corner - this is also something that we want to tweak over the next couple of weeks before the official launch.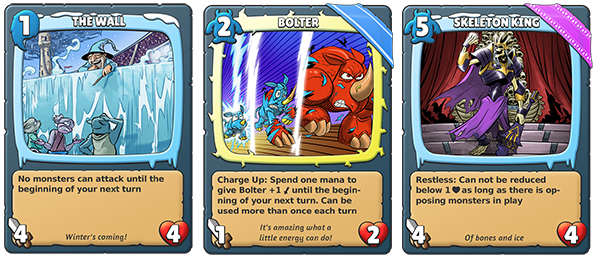 So, What's next??
Apart from the features above, we will now be entering a bug-fixing/polishing/performance-increasing mode and only focus on that before the official launch. We will also be giving some attention to some of the new features, especially the Combo system and Leveling of cards, which are high on the priority list. BUT - we also want the game to work and not crash. So that's the aim for the next couple of weeks!