Get ready to battle the vicious lumberjacks!
"most fun castle defense games I've played" —Touch Arcade
"terrific fun...makes the time pass quickly" —148Apps
In this action-packed strategy game you help Koko Kornelius, the mad and brave monkey to defend the wildlife from vicious tree-cutters! Team up a wide variety of fierce animals and create the ultimate wall of defense!
OVER 60 AMUSING AND CHALLENGING LEVELS
Choose your own path through this seemingly endless game in a quest to become the king of the hill! This addictive game will keep you entertained for hours on end with exciting gameplay and 66 unique levels! If that's not enough - unlock survival mode!
EXTRAORDINARY ANIMALS AND SKILLS
Discover and upgrade the Smashback Gorilla, Punchbag Panda, Banana Magnet and many more unique characters and skills in this wild adventure. All with there own special abilities!
A WALK IN THE PARK? IT'S A WAR IN THIS PARK!
Battle chainsawers, gunslingers, medics and more. This exhilarating tale isn't a walk in the park - each lumberjack presents you with a new threat and a challenge to overcome!
MORE COOL FEATURES
- No in app purchases needed to progress in the game.
- Stunning graphic and beautiful animations!
- The ultimate strategy and action-defense game, wrapped into one wild package!
- Challenge your friends via Game Center or Google Play on the endless Survival Mode!
- Collect over 40 achievements as you advance through the game! Can you collect them all?
Read more about the game at www.lumberwhack.com
PRESS QUOTES
"Lumberwhack is perfect for quick sessions, long playthroughs, or anything in-between…one of the most fun castle defense games I've played" —Touch Arcade
"terrific fun…makes the time pass quickly. With plenty of levels on offer…Lumberwhack: Defend the Wild should keep many a tower defense fan happy" —148Apps
"You will find yourself missing stops on a train trying to fight off the waves of enemies, and not care one bit." —Developer's Accomplice
"Many side-scrolling castle defense games of this type tend to be a repetitive bore, but happily, Lumberwhack: Defend the Wild makes for some fun action. The skills and upgrades are probably the best part of Lumberwhack. Tower defence fans should certainly give this a try." —iFanzine
"This is tower-defense gaming evolved: incorporating features of other titles in the genre and refining them into something addictively pure." —Noobsource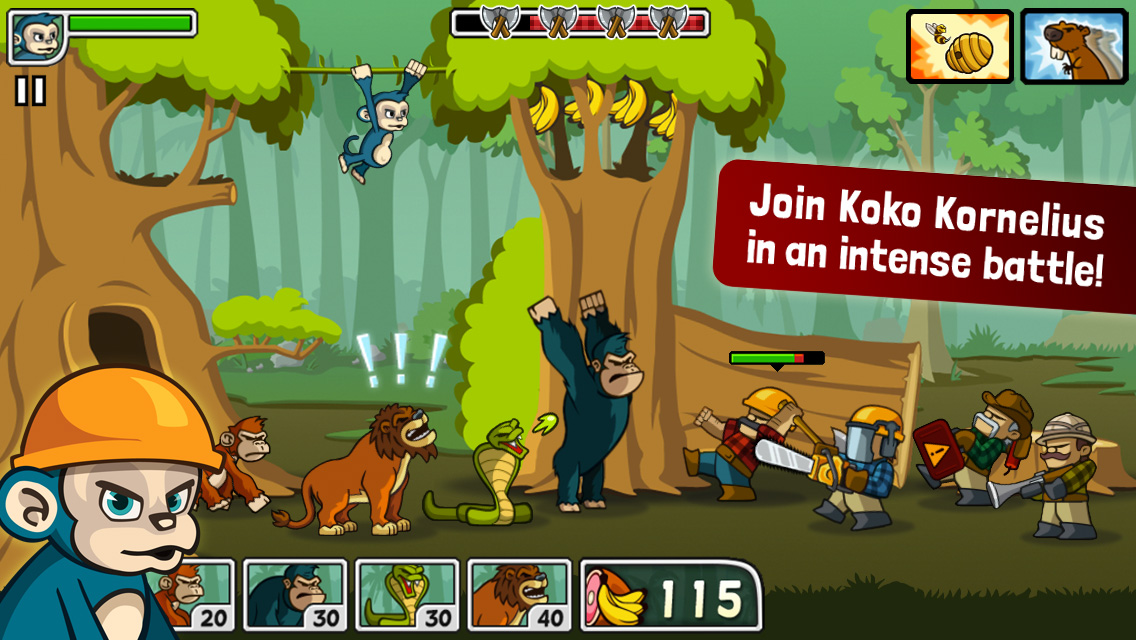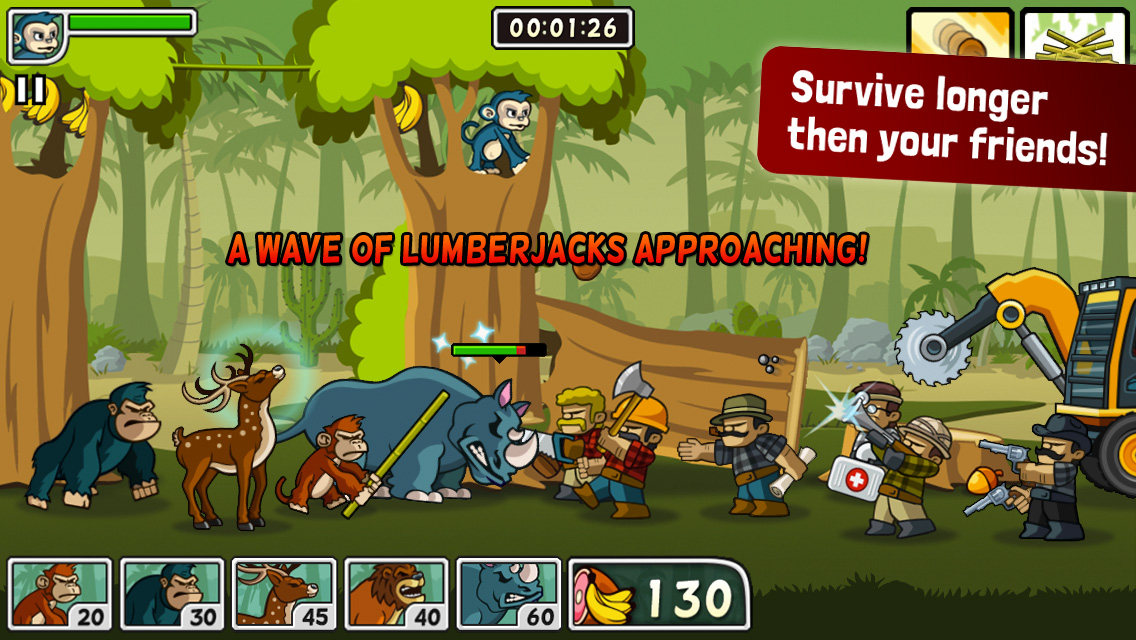 Lumberwhack for Android was first pre-released exclusively on Samsung Apps (Apps.samsung.com) through Chillingo's and Samsung's 100% Indie initiative. The game is now available on both Google Play (Play.google.com) and on Amazon (Amazon.com) as Free download.
Brief History
Lumberwhack: Defend the Wild was first released on iTunes App Store the 8th August and received great reviews from Touch Arcade,148 Apps and other major reviewers. The game was later featured by Apple as a sure fire-winner in tower defense games in several countries and is currently 5 star rated in the App Store. Lumberwhack reached No 1 in free strategy games in Russia and top ten in other major countries during December 2013. Several updates with improvements and additional content have been added since the initial release and it is all included in the Android release.
About Koloss Interactive
Koloss Interactive is an one-man indie game studio that develop games for mobile phones and tablet devices. The company was founded April 2013 by Clas Wineus. Clas is a swedish developer and a former Web Developer, Designer and Art Teacher. He is currently working and living in Shanghai, China.

More Information
Website: Kolossinteractive.com
Facebook: Facebook.com
Twitter: Twitter.com
Reddit: Reddit.com
Google+: Plus.google.com