The latest updates to Lords of Delusia include updates to the main menu, breaking down the Construction bay into segments, adding the planetary building section, and more weapons including the homing missile.
The main menu screen now rotates between different backgrounds instead of always showing the same background. Below are 2 examples: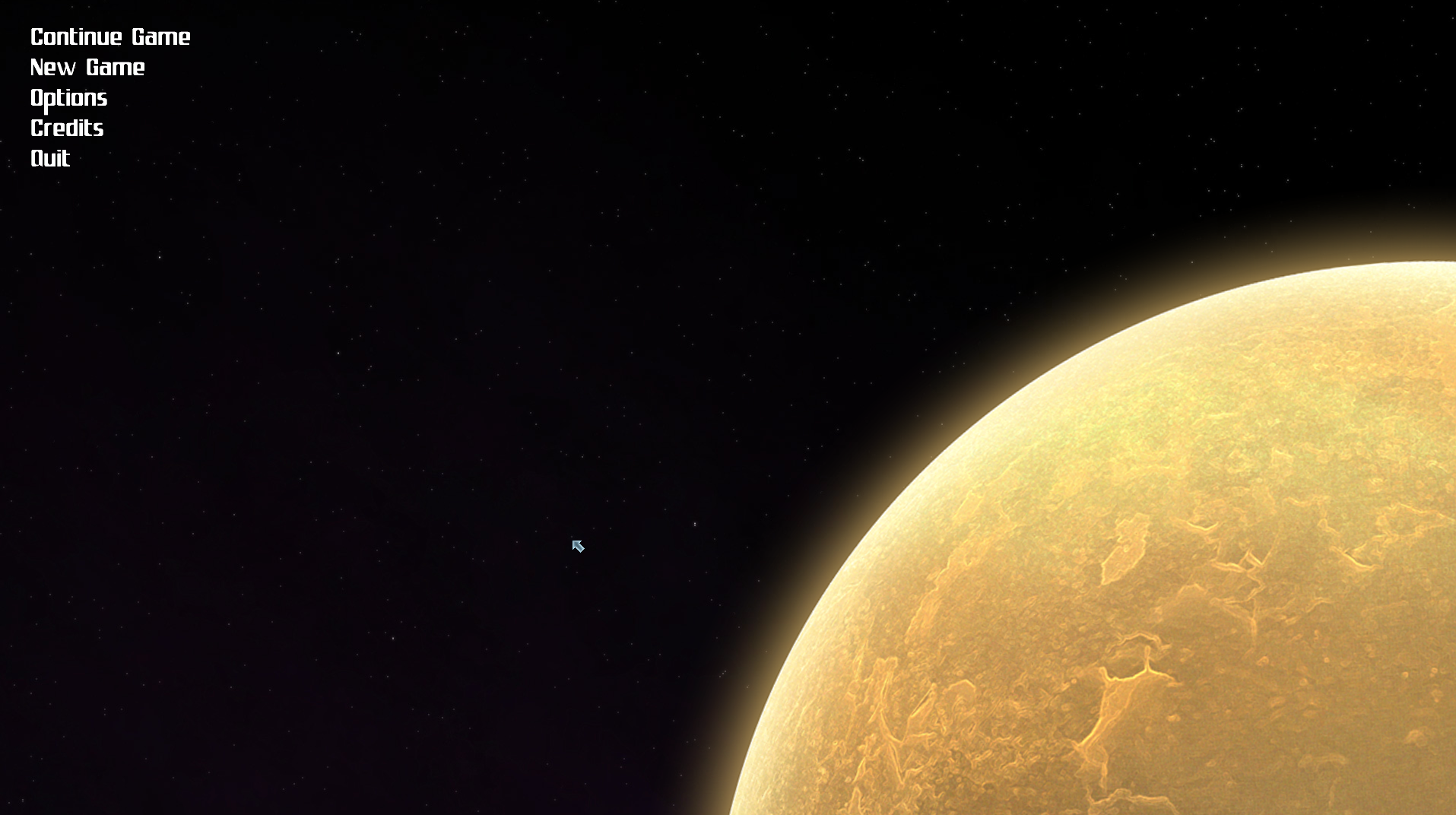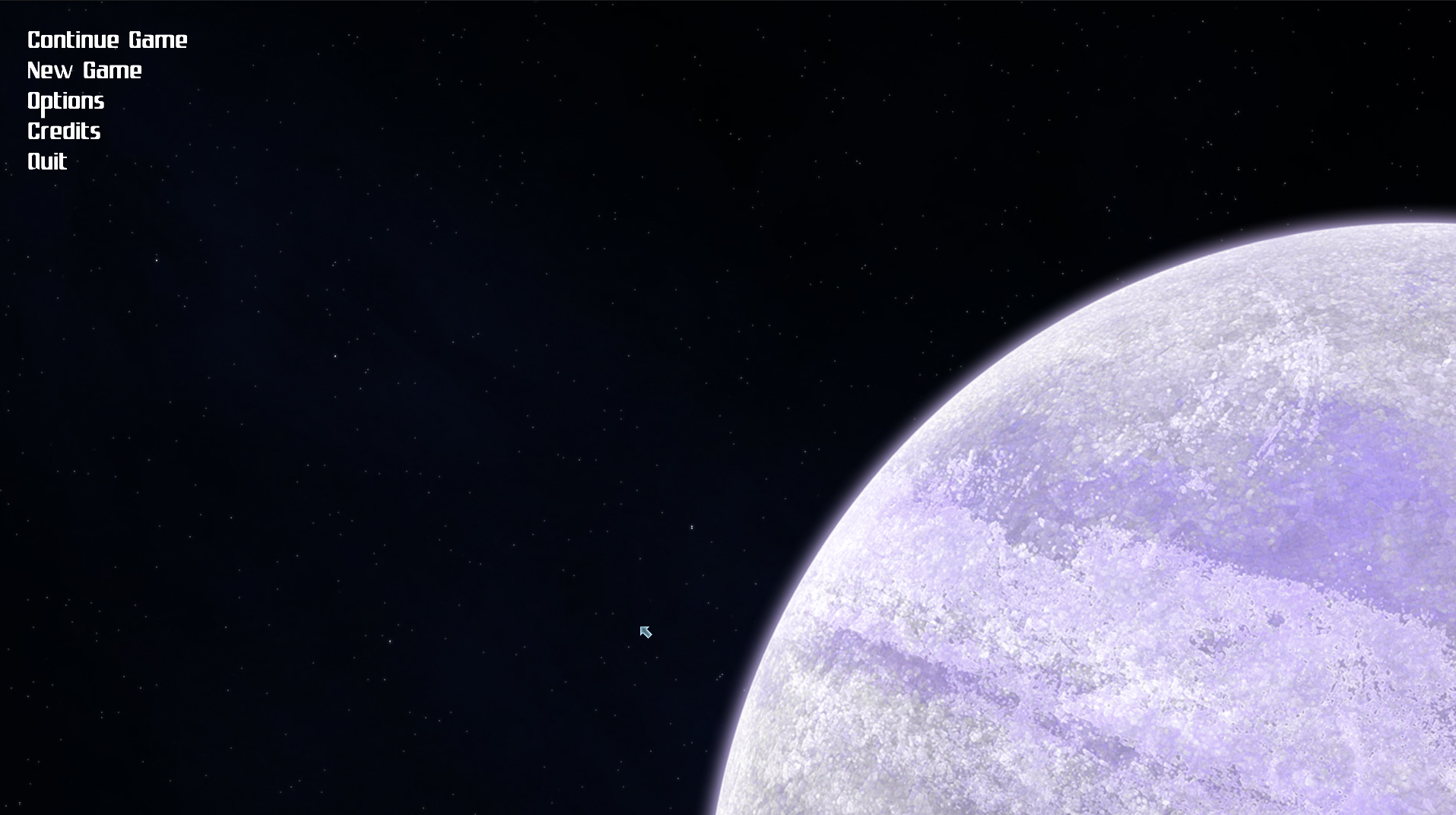 Also updated is the Construction Bay, which has now been broken up into tabs. These tabs include the Materials tab where alloys and complex building materials can be created, and weapons, engines, shields, specials where faction specific items are created depending on the system you are in, as shown below: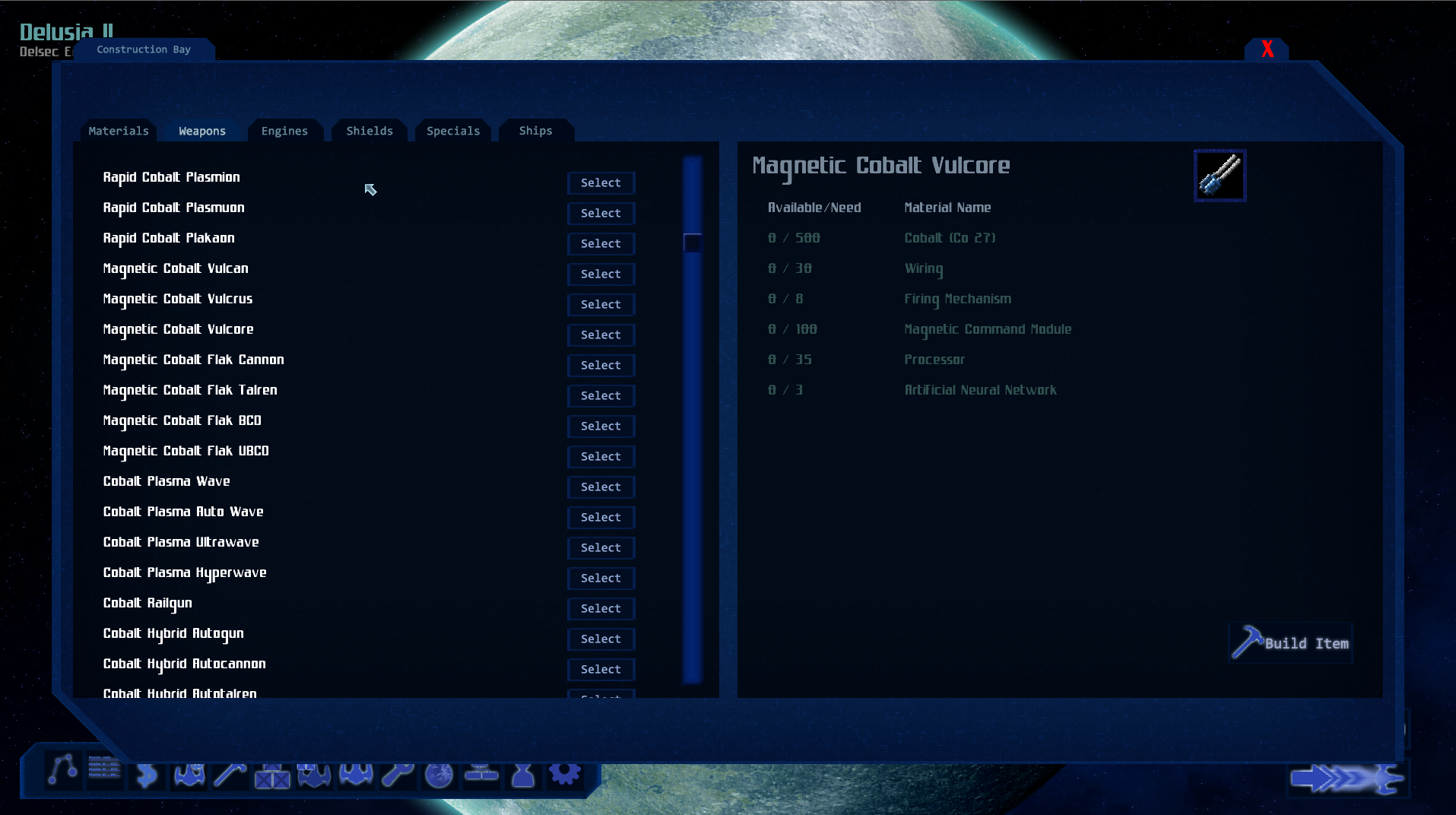 Also completed is the Planetary Building section, where players can build mining modules to gather resources on each planet. These modules collect and send materials to your cargo bay each minute. The limitations on planetary building currently are based on the planets power grid, where power plants can be created to increase the power grid, and also the Planet's module limit. The module limit can be increased as the player progresses down the Constructor Skill Tree to increase the module limits on each planet.
Each Planet also has a unique resource list on Abundant, Uncommon, and Rare Resources. This is to encourage exploration.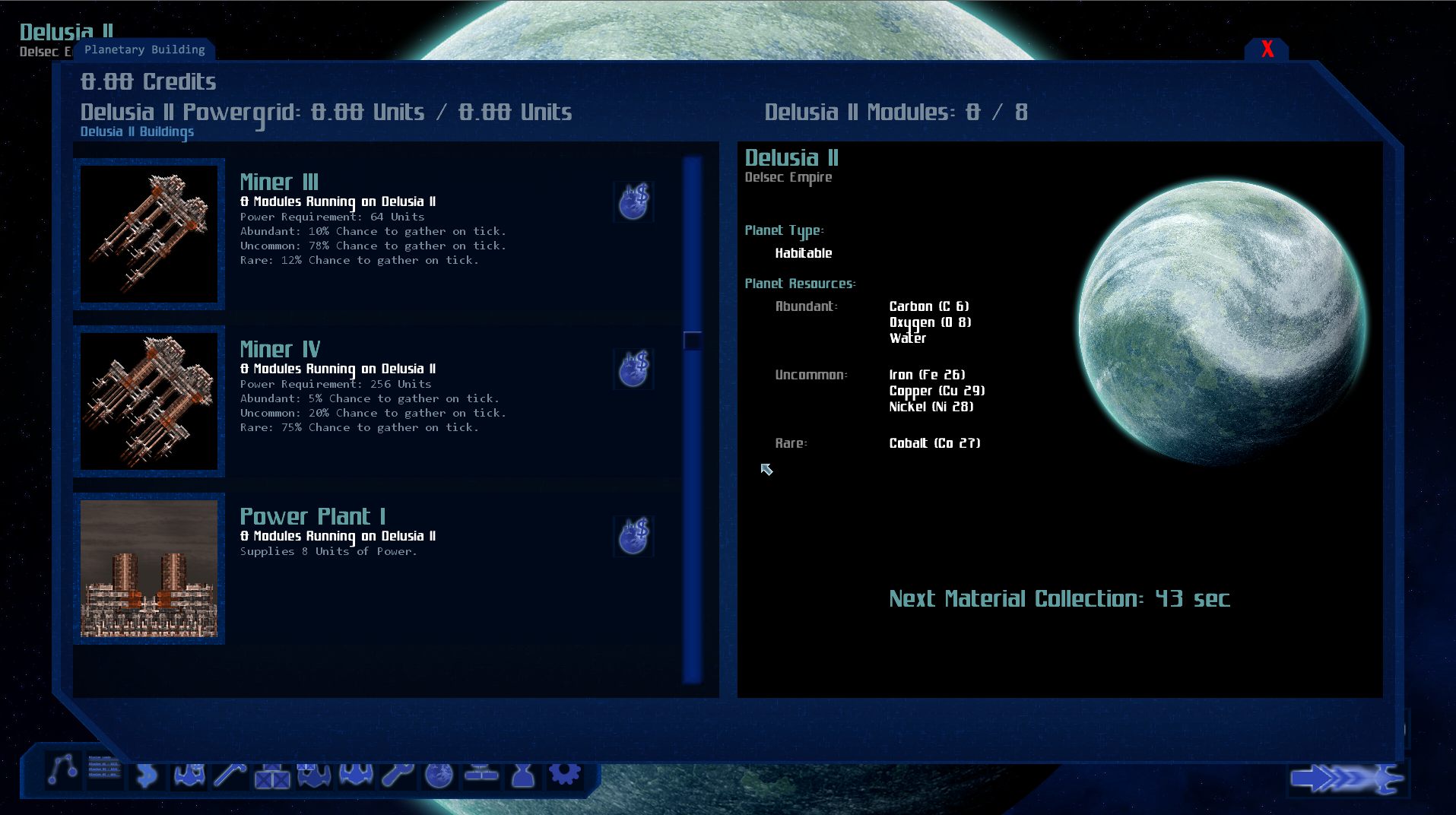 As shown in the image above, the planet's resources is shown.
Miners and Power Plants also cost money and for example Miner I's cost 2000 credits and depending on the planet they are built on, can take up to 90 minutes to pay themselves off.
Finally, more weapons have been added including Homing Missiles, and the Homing modifier which can be applied to all weapons. This causes the bullets to aim at the nearest enemy, as shown in the image below the missile is chasing the enemy ship: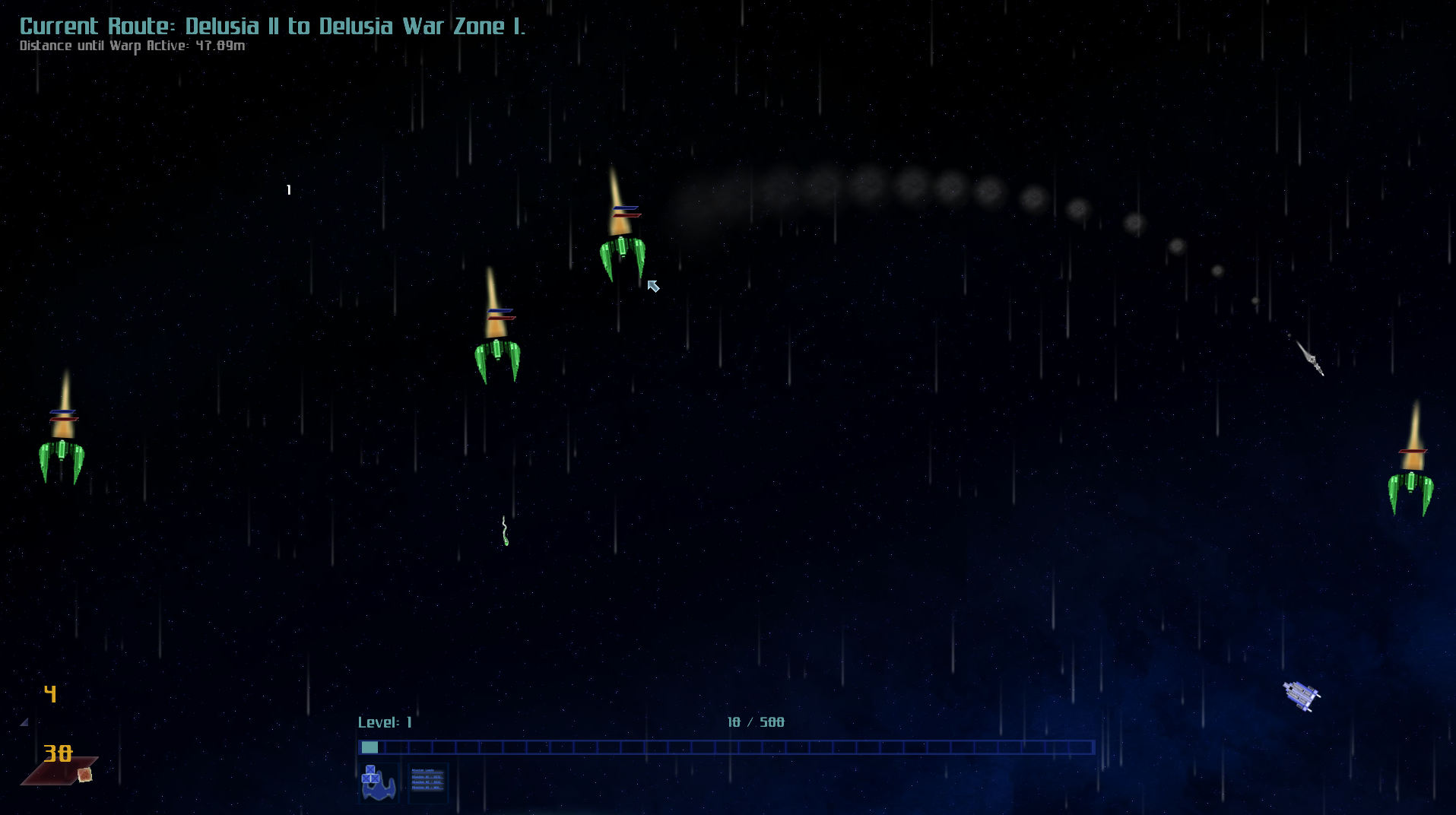 There is still much work to be done in the gameplay section, including Enemy and Ally AI, complete overhaul of how space will work, and the introduction of planetary flying.

Thank you all.
Luke Parisi