Patch 1.2 :
- If you have some pads, up to three players can join the game!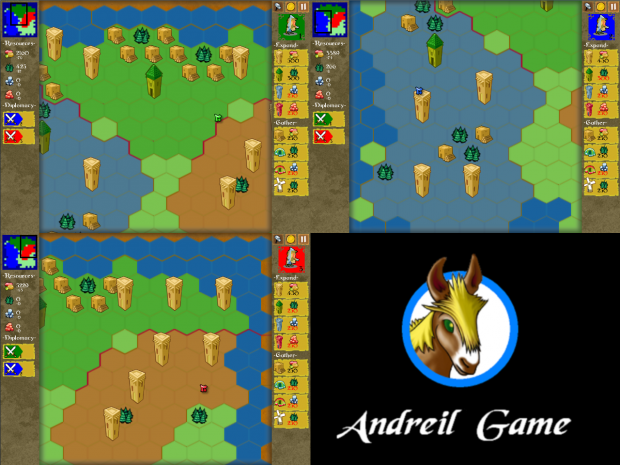 - The AI is greatly improved (better terraforamtion, better handling of gifts and special building...)
- improve the screen resolution selection (now work on dual screen PC)
- The screen moving area is now reduce (can't move the screen by mistake)
- in 9 or more payer game, players 9 to 15 won't freeze anymore.
Patch 1.1 :
- better game resolution supported, now the game resolution is adapt to your game screen.
- add two bigger map size (48*48 and 64*64). Now the world is huge and nearly empty at first (even in 16 players game)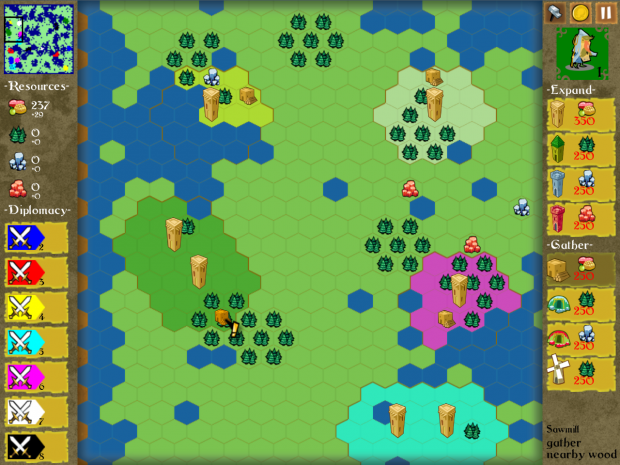 ready for several hours? ( take a look at the displayed zone in the minimap)
And just for the fun, a huge map zoom out (can be done with the central button of the mouse).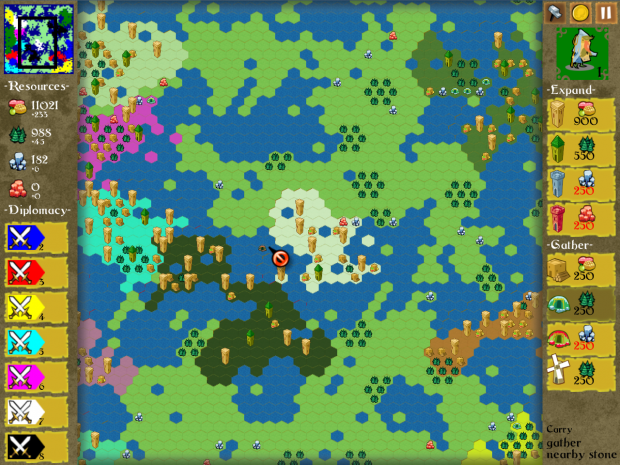 After 10 minutes, some are fighting hard, but some part are still free.