Four great games, one crazy low price, all available on Steam, Desura and direct download. Indie Royale is a new indie games deal site inspired by the awesome HiB (run by us! in partnership with indiegames.com). In this bundle we have Fate of the World, a tough and extremely addictive strategy game from Red Redemption that asks you to save the entire world from crisis. We have NightSky, a fantastic arcade puzzler from Nicalis and a past IGF Seamus McNally Grand Prize finalist.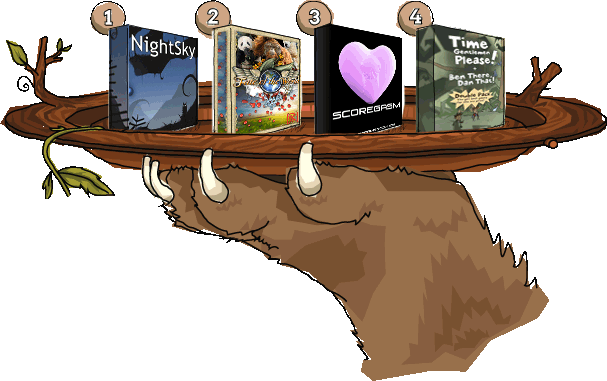 Next up is Scoregasm from Charlie's Games, a brilliant space shooter that will get you a little hot under the collar with its hordes of bullets, enemies and explosions. Finally, we have the Ben There, Dan That! and Time Gentlemen, Please! adventure game combo, both from Size Five Games. That's right - this bundle has 5 games in it, rather than 4!
That's over $40 worth of games we've got for you right there, and we recently added all DLC for Fate of the World and two bonus games from Charlie. To grab it, Indie Royale is the place to do so.