Welcome!
InGrid is: a short puzzle-ish RPG about a girl in a dungeon. The goal was to create a minimal RPG system with exploration, inventory and character progression.
It all started with a gamejam. Made in a bit more than a week for the Latru's Mini-RPG Jam II.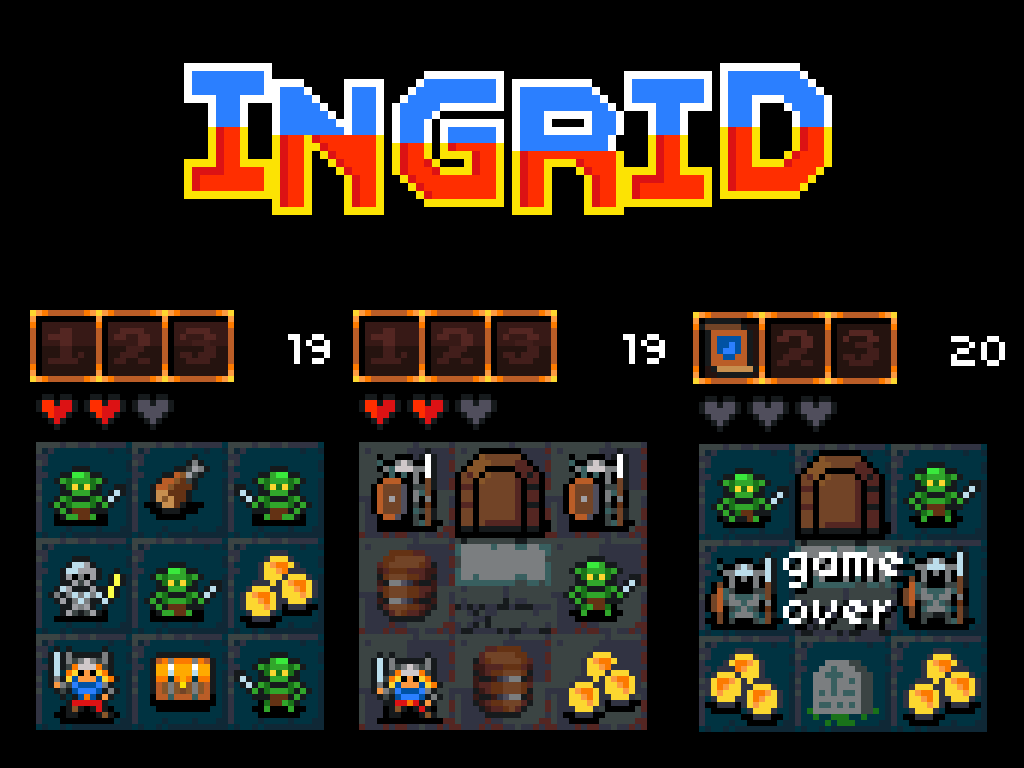 The game works like this: You move on the squares in a 3x3 grid. When you fight or pick up something on a square it gets replaced and another item/monster gets spawned. The goal is to survive enough levels to claim the ultimate prize! Certain items will help you in your quest.
It sure was fun to try and minimize the RPG experience. Somehow limitations always seem to bring out the best games.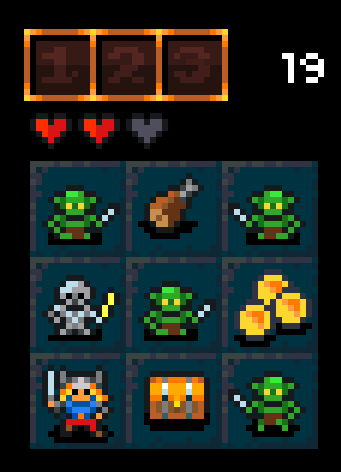 Made a short trailer for adding the game here on IndieDB!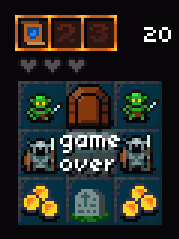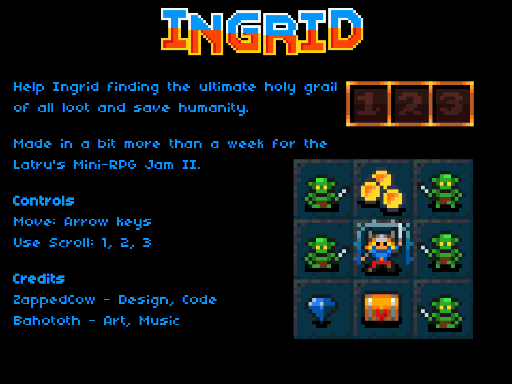 Download it for free and enjoy! Would love to hear some comments and feedback.
Controls
Move: Arrow keys
Use Scroll: 1, 2, 3
Credits:
ZappedCow - Design, Code
Bahototh - Art, Music