Hello everyone !
IFSCL 2.6.0 is confirmed to be released in August, a release that you've been waiting for more than a year, bit that, I'm sure, will be entirely fulfilled .
Here's a reminder of the main progress of that version :
Tons of details updated and added :
From the drag & drop of the tactical map, to an tv scanlines effect overlay on the game, but also using up and down keys to bring back commands that have been entered, many details I've been improved, for a better overall feeling of use.
Performances boost :
With the new combination of Unity (see the last news for more info), you get access to a better range of optimizations and speeds. That features still needs a lot of tweaking to be working on all the computers.
Carthage, at last ! :
Not entirely, without the earth and the garage skid, but that's already a big additions list in itself, every location has unique specifications : the arena, the unique tower, the interface, the labyrinth, the key rooms, the tunnel, the celestial dome...Everything has his dedicated window. Not forgetting the transporter of course !
You can also notice that, in order not to interfere with the release of the 2.6.0, differed virt won't be for that version, but more for a next one, so I can polish it a better way. The next versions will be focusing one some of these additions (differed virt, marabounta, kiwodd, dna exchange, sector destruction, carthage destruction, black/white william, lyoko reconstruction.... certainly a matter of 2 or 3 more versions before getting all those additions...)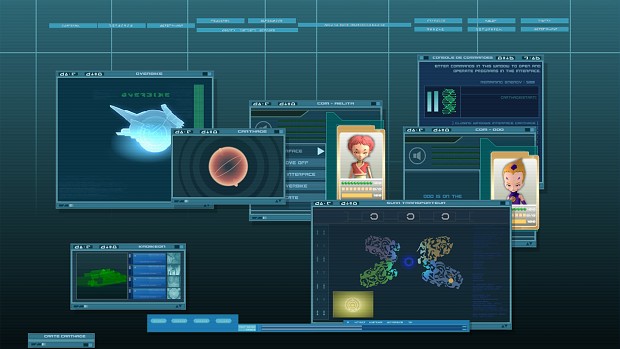 If the updates list already has a great length, it also welcomes the following additions :

- Addition :command to close the tactical map :map(stop)
- Addition : card appearance, xanatified lyokowarriors (every costume)
- Addition : state - waiting for lifesigns returns for a lyokowarriors who has been stolen (dna) or has been xanatified (+ countdown)
- Improvement : card modificators appearence + name of the modificator on the card.
-Addition : custom appearance for the lyokowarrior stealing memory window if there was a successful xanatification
- Addition : Inconscious characters are supported, guardian and scyphozoa can take them
- Addition : basics to, in a further version, cut any combat at any time (actually used for the labyrinth that close off)
- Addition : reducing chances of a unique monster rematerialization (guardian, scyphozoa, future kalamar, dark william and kolosse)... if it has been killed on a first timeline.
- Addition : return to the past allows you to get a second reboot -(now limited)- and give more chances for xana to reuse unique monsters
- Addition : save in the preferences the last language used
- Addition : carthage interface - aelita commands (connect/interrupt) + windows of data flux
- Addition : keys up and down to recall older commands
- Improvement : anomaly windows can now be multiple and various + color improvement, more like the ones from season 4
- Improvement : Tactical Map drag & drop now back to normal
Thanks for reading this news :D