Icebreakers New price!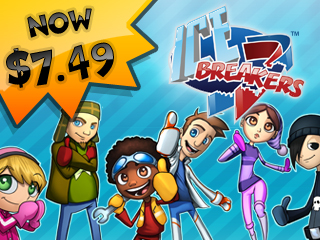 Icebreakers has a new price, $7.49! yes that's right just $7.49
Arena Style Vehicle Ice Vehicle Combat Action
Local Multiplayer
Online Multiplayer
Story Mode
Local Skirmish
5 different game modes
6 Characters to play with (plus 2 hidden!)
Available in 5 different languages: English, Spanish, German, Italian and French.
And more!
Check Out our Review in Indie Game Magazine!
What are you Waiting For? Get Icebreakers Today!