It's said almost every news item, but development on our little indie jumping tank game is wrapping up.
We've just released a new demo which sports the not-playable-until-now tutorial world, and a small portion of world 1. We're hoping this demo will be significantly easier than the last, and give players a nice introduction to the game. In it, you can also hear the new music track for world 1, which I'm very excited about. I think it brings a lot more of the old Blaster Master-type feel back.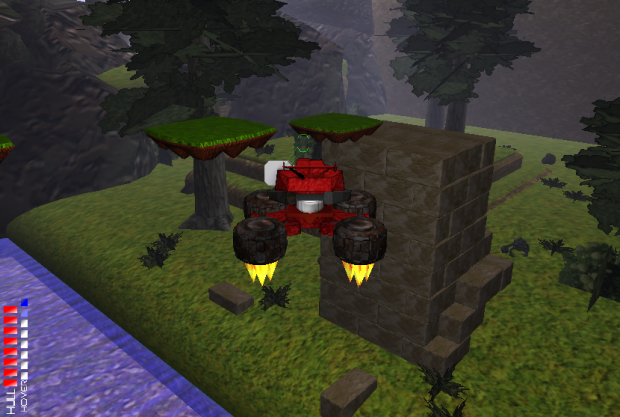 (note: you won't actually get hover in the demo anymore. Sorry!)
Development wise, we're at the point where we are just polishing things up. I've been playing through the game trying to find the areas that don't feel right and need to be fine tuned. I actually wasn't even able to complete world 3 without cheating, so that told me something needed to be changed (though my level designer assured me the level was easy!) Anyway, I've been tweaking a lot of the enemies, trying make them a tad bit smarter. The sharks in the waterworld we're particularly in need of some fine tuning, and I'm quite happy with them now.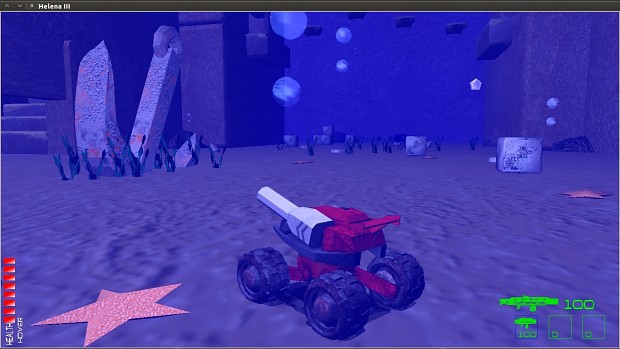 (note: picture doesn't actually have any sharks in it)
While playing, I also noticed that the sound effects weren't quite there, so I took to redesigning the sound engine, and adding more sounds. That's coming along nicely. I've added a little fade to the sound system so that explosions and such in the distance will sound farther off. I've also added a cool effect where things sound differently underwater. I think it adds a lot, and am excited to get people playing those levels. You really feel like you're underwater :).
The ending to the game has also been completed, where the player must escape from the underground layer in a most stressful fashion.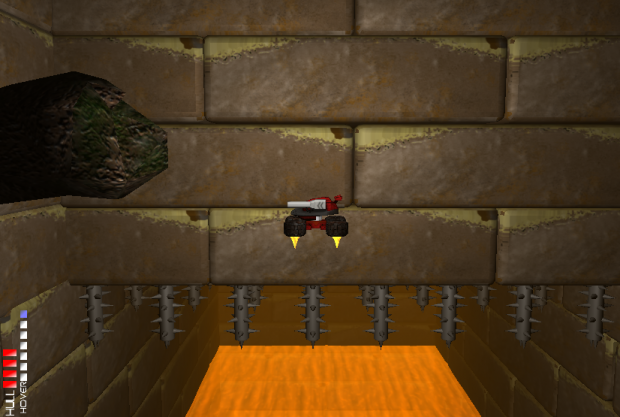 Hopefully this will be the last news article before the game's release on www.helenathe3rd.com.. Until then, enjoy the demo!