I'm so excited to let you guys know that a Kickstarter campaign is coming very soon! We have been working very hard for the last few months getting everything ready for the launch. There'll also be a new game trailer coming with it! After years of work, I can't wait to know what you'll think of it! I haven't been as excited about the game in such a long time, to tell you the truth, and it makes me both excited and nervous!
So why a Kickstarter?
You might be wondering why I decided to take the game to Kickstarter. The reason is very simple: developing this game on my own is incredibly slow. I started this game 7 years ago, and though I've cumulatively worked on it for more than four (the last two, full-time), I simply don't see myself finishing this game in a reasonable amount of time without bringing other people into the project.

Fortunately, I've been lucky enough to get a bunch of talented people interested in the game and ready to jump in. However, professionals like them will hardly want to jump into the boat with you if you don't have funds to pay them with.
Kickstarter has been a great resource for indies who are in similar situations, and who want to be able to carry out long-term projects like this one. I can honestly say there's a much better chance for the game to be finished if we go down this road than if I keep on working on my own.

I will also be working with the guys from Chucklefish Games, and even though they will not provide us with funding at any point, they'll work with us on pushing the game to consoles and other platforms once it's finished. They'll also help out with marketing and PR during the campaign and during the course of development. They are, by the way, really nice and talented developers themselves who completely understand the development process, so our interaction has been very enjoyable and friendly.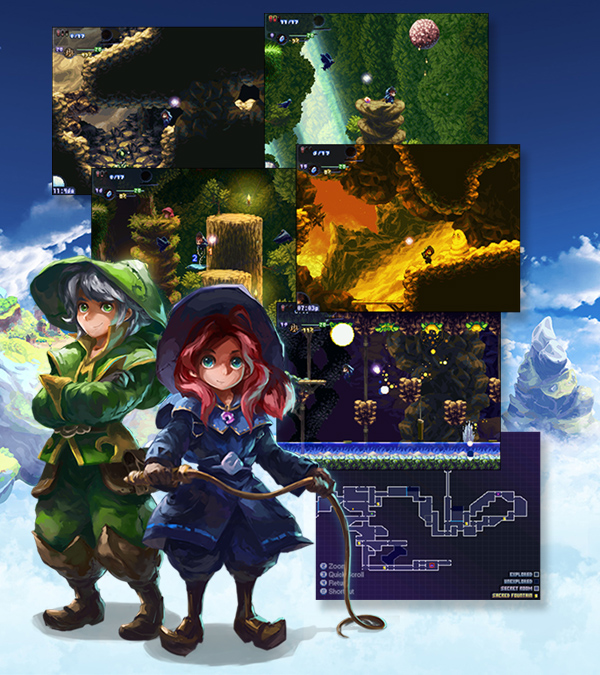 I obviously will never give the game up if things don't work out as planned, but I'll have to get a part-time job to cover my living costs, and I'm not sure of how that would impact how many months or years it'd take for me to finish this game.
So this is basically the only viable option, and it's a really good one if it works out! Aside from the costs of physical rewards, almost all of the money raised in the campaign will exclusively be used to hire the people to help with game development (namely graphics, music and code), aside from getting a small fraction for my own living expenses, and another one for taxes and fees.
I'll be incredibly thankful if you will help us spread the news about the campaign, and even more so if you decide to back the game. We're all crossing our fingers so that this works out!If you've read this far, thank you <3.
I've been working for years on this game for it to be a very special experience for you, and being able to hire this team will only make that goal much more achievable.