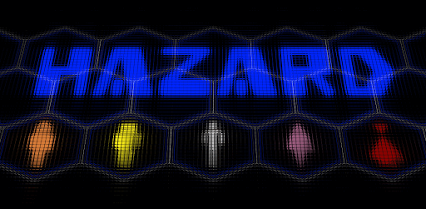 Hazard release day!
Hazard version 1.0 has been released and is now waiting for you in the downloads section.
Please leave me feedback in the commments section or send me a message.
I will be releasing updates so I will look into any suggestions or bugs reported.
If you like the Hazard soundtrack, you could consider showing Wolfgun some love at
Wolfgun.bandcamp.com
The Hazard OST should be available for download soon plus you could check out his
amazing other work.
I am really excited about this project and I can't wait to hear about your experience with it.
Enjoy the game!
Adam