Over the past year and a half, Havencall development has been on and off, a bit slow, with a touch of an "is-it-ever-going-to-be-finished?" thing going on. Happily, we can all forget about that phase entirely! Development has been cranked up several notches, and now we are speeding towards a complete game at a great pace! We hope to submit an early version to IndieCade this year and release the game by September. Here's an update on what we've been working on.
Environments & Revisions
I'm proud to report that every single environment/background in the first world is officially done! And overall, approximately 75% of the total environments are done. Additionally, we decided that some of the earlier environments were not good enough and not matching up with the newer ones, so a pretty serious amount of revision was done recently. Here are a couple before and afters:
Home Town: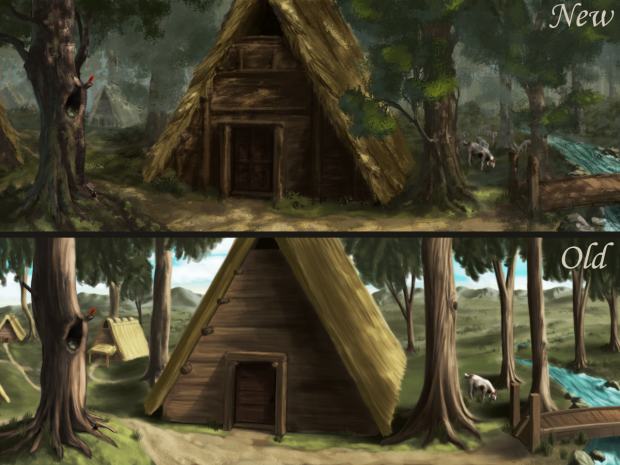 Ruins: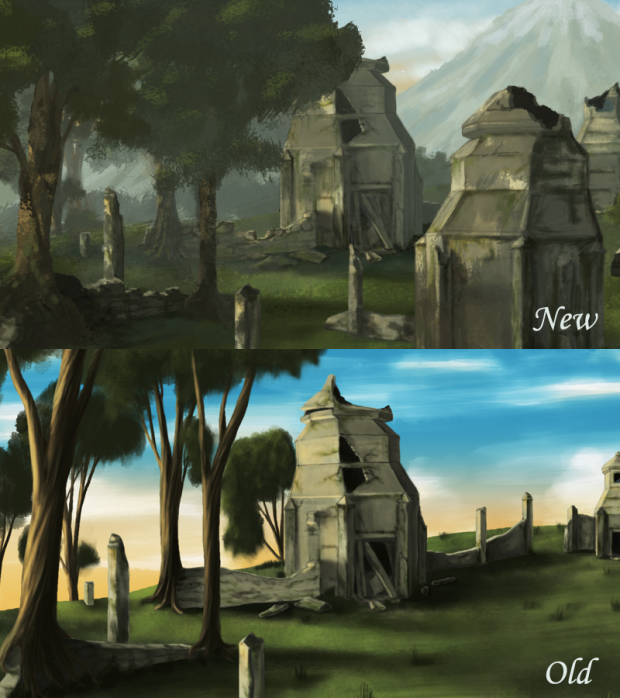 Characters & Animation
All 7 NPC's in the first world were recently completed and animated! The lineup includes the goatherd and old woman we posted before, Aura's foster family Kala and Ostram, as well as a school teacher, a farm girl and a priest from Aura's first venture outside of her home town. While talking to everyone is not necessary, we hope that players will, since many interesting details of the story as well as some hints and fun tidbits are revealed through dialogue. Here's the schoolteacher and Kala.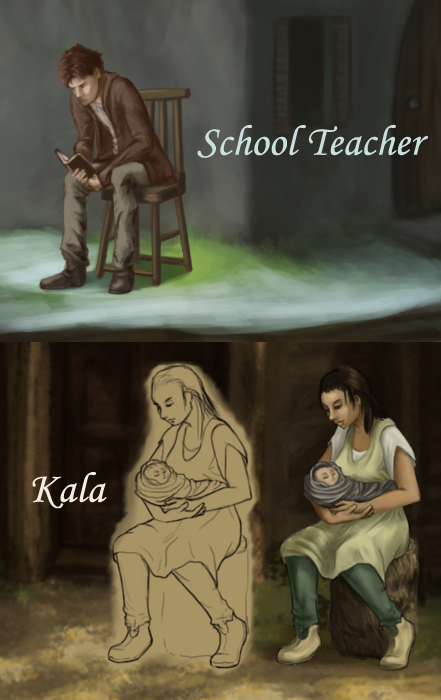 Kala animated:
Our main character Aura has also been getting some attention. She now has an animated 3/4 view, as well as several other miscellaneous animations. Here are a few:
The first "Boss" of the game (actually a magical device) was also completed and animated. While not human, the boss is a pretty interesting character, with a somewhat steampunk look. It resides in a surreal world that doesn't follow the normal rules of reality, and Aura will have to use her magic and wits to reach it and defeat it.
Scene Editor
There has been lots of programming progress as well! We recently created a scene editor which is basically an extension of our animation engine, but allows us to compile scenes, and place characters, paths (with varying scale and layer parameters), animations, sound effects and events. It makes it very simple to import images and animations and create a final, game-ready scene to play!
Cutscenes
The very first cutscene of the game is nearly complete, and parts of the cutscene at the end of part 1 have also been made. The cutscenes in Havencall are basically each a series of polished still images with just a few small animations. We decided on this style so we could go for very high-quality, detailed scenes that could be beautiful and truly give a sense of the moment. We will have much more cutscene progress within the next week or so as we will be finishing all the cutscenes in part 1 very soon for our IndieCade submission.
Here's a shot from the opening cutscene: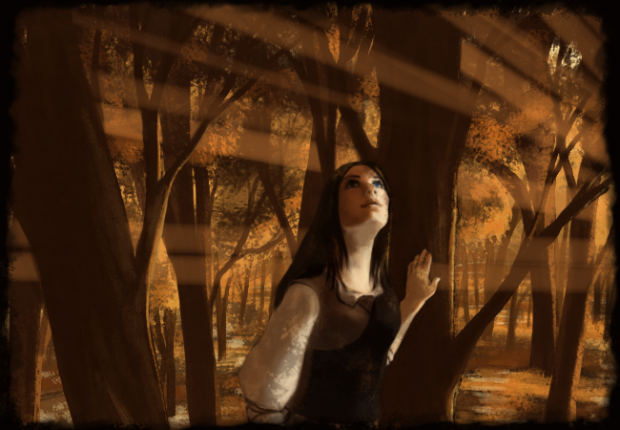 Look forward to our first trailer and much more progress over the next few months - and follow us on facebook and twitter if you want more frequent updates!